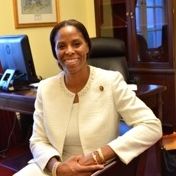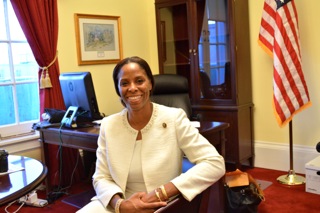 In a response to Tuesday's state of the union address, V.I. Delegate Stacey Plaskett endorsed President Barack Obama's moves to improve relations with Cuba while urging him and Congress to take the economic needs of the U.S. territories in the neighborhood into account.
Plaskett said there is "no doubt" the state of the union is "much improved," noting the past 57 straight months of job growth.
"(T)he unemployment rate is the lowest it's been since the financial crisis and the American economy is growing at its fastest pace since 1999. However in the U.S. Virgin Islands," she said, noting particularly on St. Croix, "there is still much needed improvement."
"Currently we pay the highest energy cost in the nation at .52 cents per kWh, and our unemployment rate is twice that of the United States," Plaskett said, adding that she plans to work with her congressional colleagues to adjust the federal poverty level and try to ensure the territory is included in any infrastructure investment proposals.
Regarding Cuba, Plaskett said the U.S. Virgin Islands is at a pivotal point.
"With the expansion of the Panama Canal, we are now seeing nations increasing economic investments in the Caribbean. And President Obama has recently announced plans to 'normalize relations with Cuba,'" Plaskett said in her response. "While we are happy to see improved diplomatic relations with Cuba, I urge we take into account the potential impact on the people of the U.S. Virgin Islands, including the geopolitical and economic interests of the territory."
"We must not make these changes in a vacuum and we need to consider the U.S. Virgin Islands, and the overall Caribbean Basin, in any significant changes in relations," she continued.
On education, Plaskett said she believed an education is "the greatest equalizer in society."
"I believe a college education should be within the reach of every American willing to work for it. And so I agree with the president's new initiative and remain hopeful that it will translate to an expansion in degree programs at UVI, so that Virgin Islands youth are better prepared to take on the job opportunities in today's economy," she said.
According to a statement from her office, before leaving the House Chambers, Plaskett spoke briefly with Obama and raised the issue of the more than 4 million American citizens in the U.S. territories who are still not able to vote for the president or have a voting member in the U.S. House of Representatives.