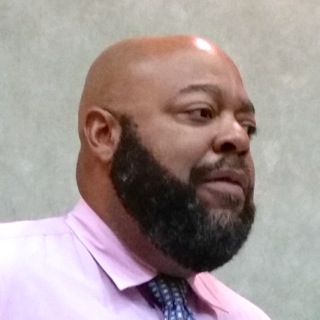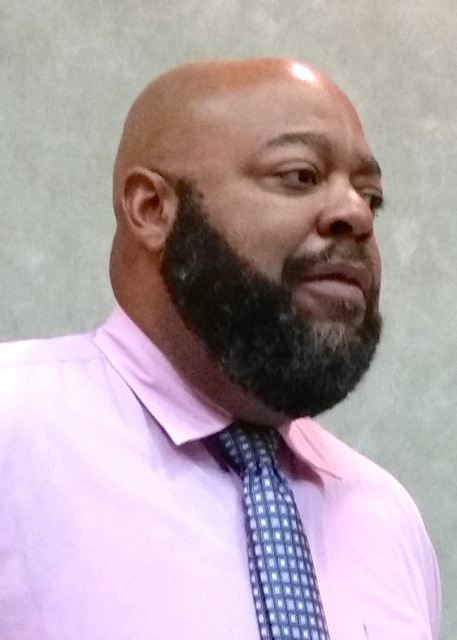 Measures to reduce the Virgin Islands' astronomical energy costs, which are as much as five times higher than the U.S. average, will begin to be felt by ratepayers this year, according to Hugo Hodge Jr., executive director of the Virgin Islands Water and Power Authority.
The reduction will be thanks in large part to the completion of a $91 million project converting WAPA's facilities in both districts, which currently burn fuel oil, to cheaper and cleaner propane.
At a presentation to the Rotary Club of St. Thomas Sunrise at Windward Passage Hotel on Tuesday, Hodge said that the conversion project, which WAPA began in 2013 in partnership with global energy company VITOL, has already been successful in reducing costs and that ratepayers should look forward to further reductions once it is completed this summer.
Hodge reported that the Richmond Generating Station on St. Croix will utilize propane as its main power-generating source by March, with fuel oil being used only as backup. St Thomas's Randolph Harley Generating Station will follow by July.
The 140-foot, 300-ton storage tanks that will be used to hold the propane are already in place on St. Croix and will be arriving in St. Thomas via barge in February, Hodge said.
As of Jan. 1, electricity rates had fallen from more than 51 cents per kilowatt-hour in September 2014 to 39.2 cents per kilowatt-hour for residences and 42.2 cents for commercial spaces, a 31 percent decrease. Hodge said that some of the savings were the result of a global drop in fuel costs, but that a significant amount of the reduction was due to WAPA's financial projections for the first half of 2015 being adjusted to include the propane conversion.
Hodge also said that WAPA is taking the conversion project as an opportunity to overhaul its facilities in order to increase efficiency.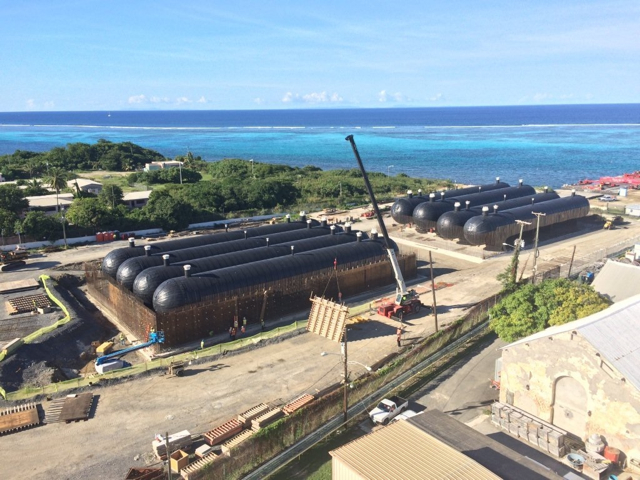 "WAPA is not content with just those reductions from the change in fuel type. While fuel change represents the largest savings to the ratepayer, the second largest amount of savings comes from efficiency measures," he said.
Hodge said that these measures will include the installation of waste heat water units in both districts, which use exhaust heat to power steam turbines, as well as the purchase of new generators.
Likening smart energy planning to a diverse investment portfolio, Hodge said that WAPA also plans to continue developing its renewable energy program with the goal of reducing the use of fossil fuels in the territory by 60 percent by 2025.
A solar farm on St. Croix that produces 4 megawatts of energy has been up and running since October 2014. The solar farm on St. Thomas, which will produce an additional 4.2 megawatts is currently being tested and will be dedicated within the next month. Hodge said that he has finalized an agreement to produce six additional megawatts of solar energy on St. Croix and is close to finalizing three more on St. Thomas.
Hodge expressed optimism about the future of solar in the territory, explaining that it does not present some of logistical problems for small islands that other renewable energy sources do. The components needed are relatively small and easy to transport, he said, and the daily peak of solar output coincides with peak usage hours.
WAPA is also in talks with wind energy companies, including one company that specializes in offshore wind farms. An additional 1.5 megawatts of energy will be provided by V.I. Waste Management Authority once the territory's landfills are capped and used to produce methane gas.
According to Hodge, WAPA is also updating its metering technology to automated meters that can be read straight from its offices. By June all homes and businesses in the territory will be equipped with the new meters, but ratepayers will still be able to use the old ones if they pay a surcharge.
Hodge said that he is aware that the priority for the community is the reductions of energy costs.
"The price remains so high that you don't want to hear anything about technological advances and all this," Hodge said in reference to the new automated meters. "So we're bringing the rate down and hopefully as we bring the rate down, and it continues to drop, then the other initiatives that have been going on on the engineering side will be more apparent to all the ratepayers."
Hodge said that although energy costs in the territory are set to improve in 2015, the Virgin Islands will soon face major challenges with its water service due to aging iron pipes that are rusting.
"There is absolutely no easy fix," said Hodge. "The water system is not even one that can sustain itself in its current form."
Hodge estimated that it would cost $300 million to $400 million per district to replace the iron pipes, which are causing discolored water, with PVC. He said in some cases the current pipes are 50 years past their intended lifespan.
Editor's note: The story as originally posted misquoted the price of replacing water pipes. The cost as reported by Hodge is $300 million to $400 million per district. The Source regrets the error.