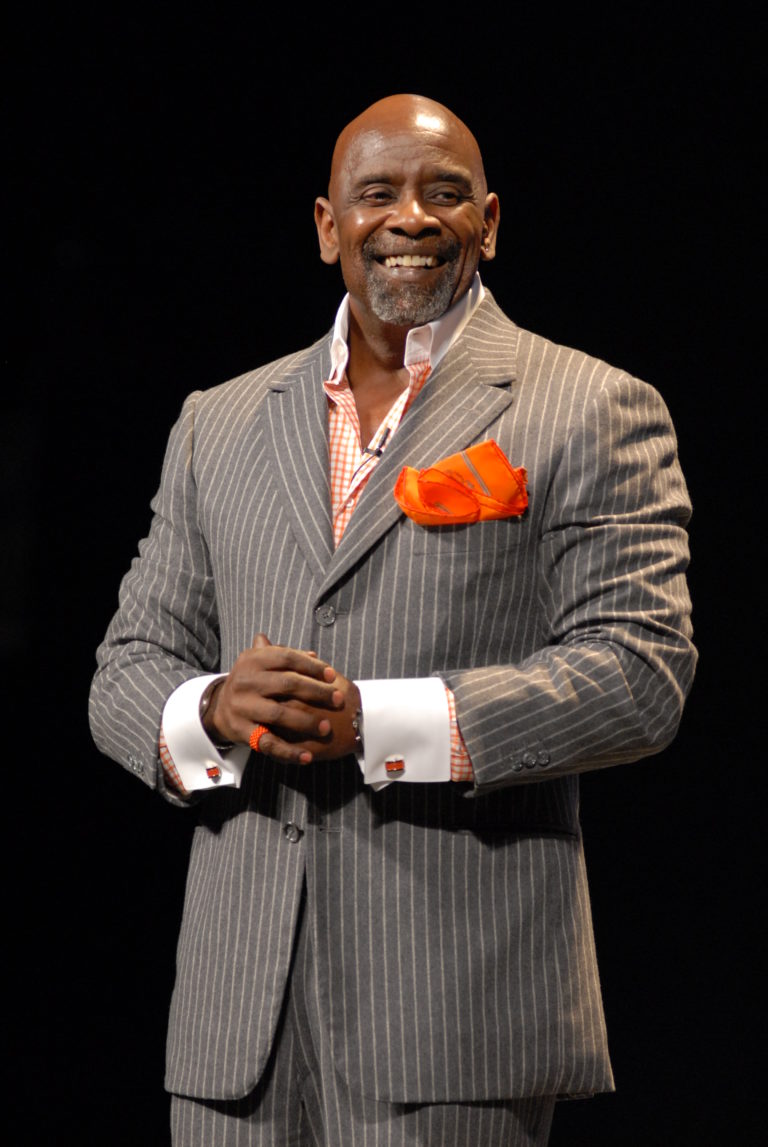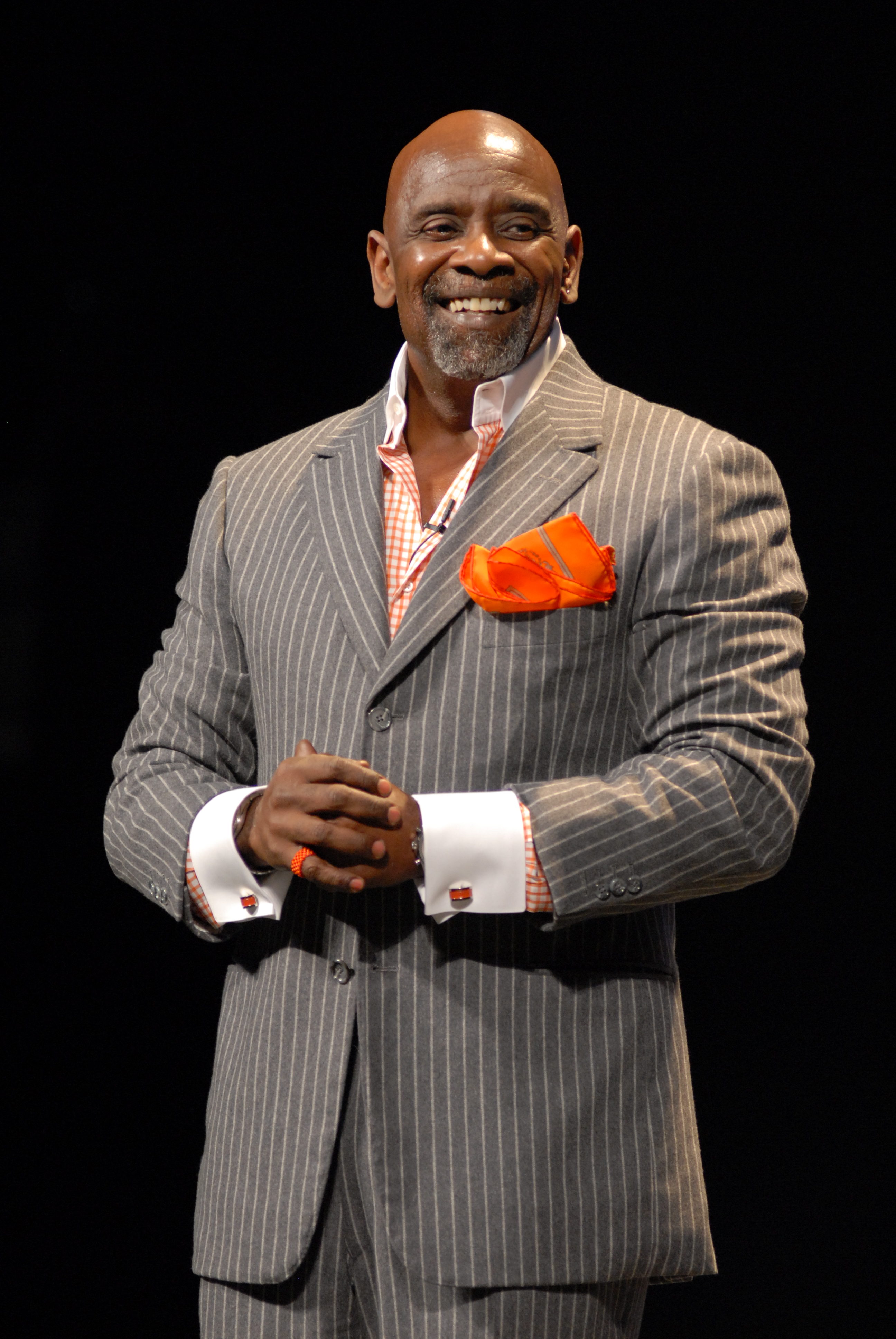 Millionaire entrepreneur, New York Times best-selling author, and philanthropist Chris Gardner will be the featured speaker at the University of the Virgin Islands' fifth annual Man-Up Male Empowerment Conference. The conference is scheduled for Tuesday, Feb. 10, at the UVI Sports and Fitness Center on the St. Thomas Campus and on Wednesday, Feb. 11, on the grounds of the Albert A. Sheen Campus on St. Croix. Both events will take place from 8:30 a.m. to 2:30 p.m. The theme of the conference is "Man-Up – Awakening the Leader Within."
"The University of the Virgin Islands is indeed excited to host the fifth annual Man-Up Male Empowerment Conference," said Dr. Haldane Davies, UVI vice president for Business Development and Innovation. "This signature event is designed to assist men of all ages in realizing the value of living meaningful lives and contributing to the positive well-being of themselves and the society." More than 3,000 young men from public and private schools throughout the territory have been invited to attend. "We look forward to the full participation of all men at this dynamic conference," said Davies.
Gardner is best known as the subject of the 2006 movie "The Pursuit of Happyness," starring Will Smith and Jaden Smith. As a new father, in his late 20s, Gardner was determined to find a career that would be both lucrative and fulfilling. Fascinated by finance, but without connections, a master's or even a college degree, he applied for training programs at brokerages. He lived on next to nothing while he learned a new trade. Gardner became a single parent when his son's mother left. Despite his circumstances, he fought to keep his son. "I made up my mind as a young kid that when I had children they were going to know who their father is, and that he isn't going anywhere," said Gardner, in his biography.
He earned a spot in the Dean Witter Reynolds training program, but became homeless when he could not make ends meet on his meager trainee salary. Gardner was forced to go from shelter to shelter with his son and even had to spend a night in a subway station bathroom. After completing the training program, he worked at Bear Stearns and Co. and became a top earner. After four years at Bear Sterns, he founded his own brokerage firm – Gardner Rich LLC. He used $10,000 of his own money to start the Chicago-based firm. Gardner Rich is a broker-dealer specializing in servicing public pension funds and Taft-Hartley plans.
In 2006, Gardner published his autobiography, "The Pursuit of Happyness," which became a New York Times and Washington Post number one bestseller. It has been translated into over 40 languages. His second bestselling book, "Start Where You Are: Life Lessons in Getting from Where You Are to Where You Want to Be," was published in 2009.
Gardner was given NAACP Image Awards for both the book and movie versions of "The Pursuit of Happyness." He has also been given the Los Angeles Commission on Assaults Against Women's 2006 Humanitarian Award, the Continental Africa Chamber of Commerce's 2006 Friends of Africa Award, and the Glaucoma Foundation's Kitty Carlisle Hart Lifetime Achievement Award.
"I applaud the University of the Virgin Islands' continuous effort to reach our young males through this conference," said Human Services Commissioner Designee Vivian I. Ebbesen-Fludd. "As a department that serves at-risk youth, it is the goal of the Department of Human Services to continue our partnership with the University, the Department of Education and other stakeholders to positively influence the attitudes and behaviors of our adolescents which will strengthen our community and foster positive personal outcomes."
"I am excited about this year's Man-Up Conference and fully endorse the efforts of President David Hall and the University of the Virgin Islands family," said VI Department of Education Commissioner Designee Dr. Sharon Ann McCollum. "In reaching today's young people, we must employ successful and proven interventions to encourage all of our students, in particular our young men, to discover and activate their unique gifts of leadership. It is our hope that this conference continues to strengthen and positively affect change in the lives of our young men."
The Man-Up conference will also include high-energy performances by Planet VI, formerly known as R. City or Rock City. Brothers Timothy and Theron Thomas released their debut album "Wake the Neighbors" in 2008, which contained their hit single "Losing It." They have also released multiple mixtapes including, "No Days Off," "American Dream," "American Nightmare," and "VI Till We Die." The Thomas brothers have written music for many superstars including, Rihanna, Chris Brown, Justin Bieber, Usher, Enrique Iglesias, R. Kelly and much more.
Sponsors include the V.I. Department of Education, the V.I. Department of Human Services, College Access Challenge Grant, and attorneys Joel and Jackie Holt.
The male empowerment conference, an initiative of UVI's Brothers with a Cause student organization, is aimed at motivating young male students to pursue a college education. Register at manup.uvi.edu.
For more information, contact Haldane Davies, PH.D., at 693-1004 or send e-mail to [email protected]. RSVP at the UVI Public Relations Office: 693-1057 by noon on Monday, Feb. 9.