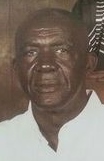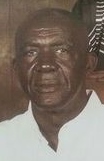 Winston Leroy Gilbert, also known as Yankee, of Estate Whim died on Jan. 18 at his residence.
He is preceded in death by his mother, Liliann Gilbert; and father, William Prince.
He is survived by his daughters: Lilly-Ann Gilbert and Julie Gilbert; grandchildren: Keith Horton, Mi'Angel Hicks and Jahkeema Young; fiancé, Mary Kathleen Freeman; sisters: Claudine, Lil, Sandra and Mel Prince, and Dora Prince Broadbelt; brothers: Alvin and Hasey Prince, Steven, Barry, Alton and Joe; adopted brothers: Norris and Roy Buchanan, and Carl Browne; nephew, Dalwin "Bobby" Pennyfeather Jr.; uncles: Alphonso Hamilton, Eusa and Doval Prince; and cousins: Verna Bass, Nola Gilbert, Violet Prince, Ben and Grayson, Ivy Beard and Mary Pennyfeather.
He is also survived by special friends: Mike Dubois, George Byam, Adonis Demming, Lincoln Duncan, Peter Cole, Lorna Henderson, Jerry Byam, Geraldine Dyer, Mr. and Mrs. Griffin, Oakland Benta, Maxi and family, Grace Lewis, Stacy Wynter, Ching Alphonso Bridgewater, Henry Riviere, Eugene Walwyn, Wrinkle, Samuel Carr, Mervin Jules, and Leonora, Elvie, Marlyn and Julette Caesar, and Warner; as well as many other family and friends too numerous to mention.
A viewing will take place at 10 a.m. and a funeral service at 11 a.m. on Friday, Jan. 30, at Way of the Cross Baptist Church, Work & Rest. Interment will follow at Kingshill Cemetery.
All arrangements are by James Memorial Funeral Home Inc.