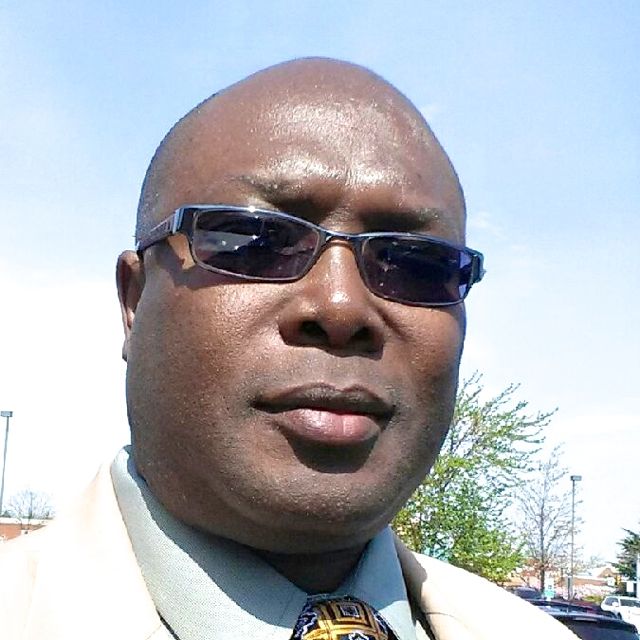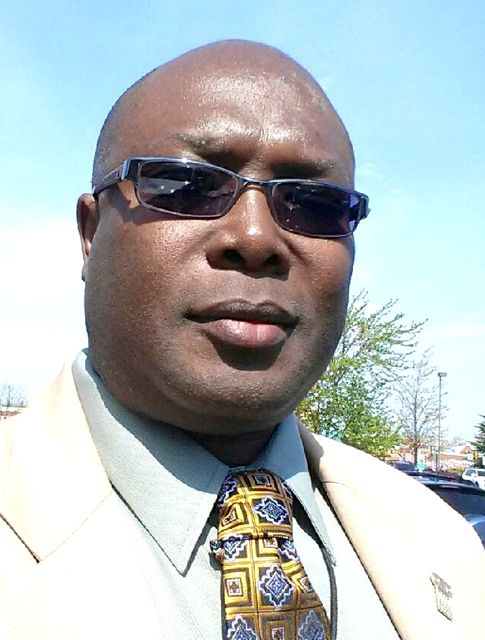 Jewels of the Virgin Isles is a feature series profiling Virgin Islanders in the diaspora who are excelling in their respective fields and/or positively representing the USVI abroad.
He has lived and traveled around the world, seen all types of cultures, and yet if you ask him where his heart is, it is right here in the U.S. Virgin Islands. Randolph Bennett has seen and done a lot in his life, but he admits that it was all part of a "strange and blessed journey" that came to fruition after a high school counselor squashed his dream of going to college. But let's rewind a bit to uncover just who Bennett is.
A 1985 graduate of the Ivanna Eudora Kean High School, Bennett was around 4 or 5 years old when his family moved from St. Kitts for a better life in St. Thomas. The eldest of three children, he attended elementary school on both ends of the island, including the Joseph Gomez Elementary School, so he has friends in "town" and "country," and proudly mentions that he is a member of the first graduating class at Bertha C. Boschulte Jr. High School.
However, life threw a curve ball at the Bennett family when, at just 10 years old, the Bennett children lost their mother, and their father became a single parent. "It was challenging and we didn't have a lot," says Randolph Bennett who helped take care of his siblings Ancila and Croy. "Technically I started working at 14 years old, but had my first official job in high school at age 16 and I have not been unemployed since," says Bennett, who said he felt that he should work to help ease his family's burden and help his father.
Living through those early experiences set Bennett on a path at the age of 12 to always honor his mother so that she would be proud if she ever were to return, and to live his life in a way that would also represent his upbringing in the Virgin Islands. He listened to the warnings that drugs and alcohol would put him on a destructive path and set a goal to learn everything possible to ensure that his life would be honorable for his own children.
He also credits his teachers with instilling in him pertinent life skills that have served him well thus far. "I had some very good teachers in St. Thomas. I would say that they prepared me for the life I have today," Bennett shared.
For example, his sixth-grade teacher, Mrs. Loretta Smith, taught him that nothing in life is free, and that whatever he wanted must be earned honestly without stealing, cheating or lying. His junior high school teacher, Mr. Sigurd Petersen, taught him about the importance of investing in stocks, and today Bennett admits he has a healthy portfolio. Lastly, his high school English teacher, William Frett, who later went on to become principal of IEKHS, taught him that education was a big part of a successful life.
But his real turning point came during his senior year when Bennett's friends, Janine and Lyndell Brown, came home from military service in their uniforms looking rather "sharp" and distinguished. It caught his attention and Bennett began to think about military service.
During that same year, he received notice that he had received a scholarship to attend Florida Memorial College in Miami. Unfortunately, since he was the only student at his school to receive such a notice at the time, his counselor thought it was a hoax and discouraged Bennett from pursuing the opportunity. He said he decided to join the army for a "couple of years," with the intention of returning to attend the University of the Virgin Islands and to live his life in the islands.
"I wanted to do as little time as possible in the military, but in actuality I served for 22 years," he said.
Today Bennett is married to Lillian Wilkins, a Charlotte Amalie High School graduate, and they have three daughters – Chantel, Kiara and Kyla. Bennett serves our nation as the Office Director for Residential Design and Cultural Heritage at the U. S. Department of State; holds degrees from Troy State University, the University of Maryland University College and Liberty University; and has completed the U.S. Army Warrant Officer Senior Staff Course at the Army Management Staff College.
He joined the federal government after retiring from military service to work within various positions at the Department of State, citing his past training from the Army as preparation for his current position. In his present role at the department, Bennett and his team manage 395 U.S. ambassadors' and principle leaders' residences in 180 countries around the world.
He is presently the highest ranking Virgin Islander in the Department of State, a distinction that he holds dear because of his love for his home. His affection for the Virgin Islands is so great that Bennett, who resides in Virginia, recently took on the task of leading the D.C. Metro Area Virgin Islands Association as its president.
Bennett said he is excited about the association being able to partner with other key organizations to impact reinvestment in the territory, and to encourage the youth to stand up and take their place in the community and in the world because his "heart, goals and mind are still committed to helping the territory."
Despite the challenges he has had to overcome, Bennett has a passion for giving back to his community that is both infectious and inspiring to those with whom he comes in contact. He is so committed to ensuring that Virgin Islands youth have the type of experiences that he benefitted from that he has already started planning his retirement back in the territory.
Having lived in Germany, Bosnia, Korea, Saudi Arabia, Qatar and the U.S. mainland, Bennett wants to use his global experience to help move the Virgin Islands forward. Bennett plans on returning to the territory to dedicate his skills to creating a youth development center that educates and prepares youth to think and operate globally.
"Hopefully it will be a benefit to the community and help to reduce crime, because people who are better educated are prepared to make better decisions," Bennett said, adding that he would like to help enhance the basic education of V.I. youth to prepare them for the world we live in today.
He said he sees the Virgin Islands diaspora playing a key role in getting them ready. "I would like to see mature Virgin Islanders in the diaspora return more regularly to ignite the youth with their energy and example to see that there is a greater world beyond what they may see right now," he shared.
"It is like a life cycle or turbine – we grow up, leave and we come back. The people who go away and the ones who stay all have a value."
His journey is certainly shaping up to be one that will leave a legacy for the next generation and the best is yet to come.
A Nugget for V.I. Youth: "My only words of wisdom for the youth of the Virgin Islands are that they consider that there is a tomorrow. Too many of them (from their actions) only see today. The violence [we see] comes from people who only think of the immediate. If they were to sit back and realize that the person [with whom they are] angry in the moment may be their best friend 10 years from today, they would not be so quick to want take the life of that individual. The young men and women of the V.I. need to give up on the 'bad man' mentality and focus on the 'smart man.' Smart people make more money and usually live longer. If they do not believe me, they should read about Warren Edward Buffett.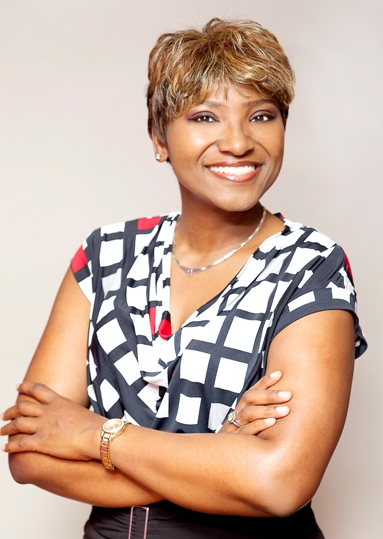 Little Known Fact(s): "I am always reinventing myself. This year, I have turned to farming. We have produced a wonderful vegetable garden on my property in Virginia. I truly enjoy learning new things and seeing who the new Randolph Bennett will become."
—
Loán Sewer is a marketing and tourism consultant and proud Virgin Islander who resides in Washington, D.C. She is also a founding member of the USVI Alliance Inc., an organization focused on reconnecting the Virgin Islands diaspora with the local community and host of the USVI Economic Development Summit on the U.S. mainland. Follow her on Twitter @LoTalksTourism or e-mail her at [email protected].