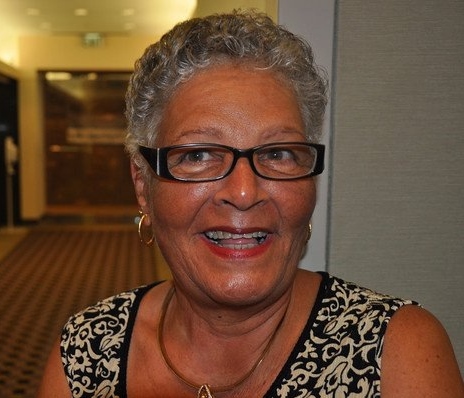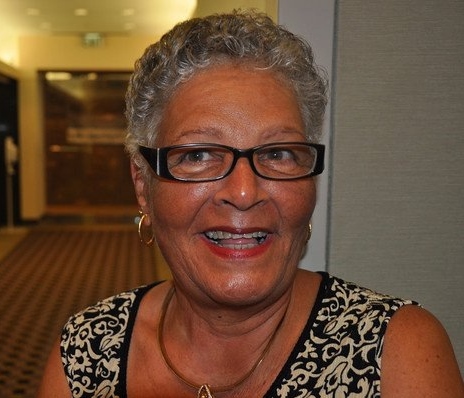 Thelma Lillie Hodges Moorhead, long-time St. Croix resident, age 75, of Estate Ruby departed this life on Jan. 26 in the company of family at her residence in Queen's Quarters and took her rest among the ancestors.
Thelma was born in Plymouth, Ind., on July 28, 1939, to Morsell Emmett "Bob" Hodges and Thelma Scott Hodges, who both preceded her in death, and enjoyed a vibrant and lively childhood in Culver, Ind., where she had extensive family roots and ties (www.culver.lib.in.us/african_american_culver_experience.htm). Thelma and her family lived in a lakefront home on Lake Maxinkuckee on Culver Cove. Because Culver was the summer home to many national corporate executives, Thelma began to hone her culinary skills during the summers at the home of the president of Bell & Howell Company and others. As a teenager, she was known for her creativity in cooking and sewing, and loved to have fun.
Thelma received her early education in Culver where she attended the town's elementary and high schools. After graduating from Culver High School in 1957, she attended Morgan State University in Baltimore, Maryland, where she joined the Delta Sigma Theta Sorority and was very active on campus. A year later she transferred to Indiana University in Bloomington, Ind., to be closer to home. A few years later, she again transferred to Virginia Union University in Richmond, Va., where she received her Bachelor of Science Degree in Education. In the fall of 1967, Thelma moved to the U.S. Virgin Islands to accept a teaching position on the island of St. Croix. Soon after, she met and was courted by Raymond Alexander Moorhead. In 1972, they were wed and from their union had two sons, Shelley and Chris.
On Jan. 25, 1975, Thelma chartered the St. Croix Alumnae Chapter of the Delta Sigma Theta Sorority Inc. along with a small group of women on the island. She became the inaugural president of the organization and for 40 years served the Deltas in executive capacities such as president, vice president, secretary, treasurer and financial secretary, and made her home the "Delta House," often hosting meetings, functions, and events for the sorority.
In the years of her sons' childhood, Thelma and her boys were inseparable. She was often seen with them at meetings, at work and at play. From the tennis court and bowling alley to her schoolroom and Delta meetings, Thelma's boys would be seen at her side. With them, she traveled near and far and returned annually to Culver, Ind., where they spent summers with her parents and extended family.
After her divorce, Thelma H. Moorhead returned to school to further her education and obtained a Master's Degree in Education from the University of Phoenix. Her career as an educator, which spanned more than three decades and touched the lives of countless children and families on the island of St. Croix, began at the Juanita Guardine Elementary School and continued at the Pearl B. Larsen Elementary School, where she taught 3rd grade for more than 20 years. She later became a guidance counselor and retired after 35 years of service in the Virgin Islands Department of Education.
After retirement, she enjoyed traveling the world. She went on many cruises, attended several Delta conventions, visited family abroad, and journeyed the length and breadth of the earth, seeing many countries and leaving no continent unvisited. She was very active in her home owners' association, operated a catering business out of her kitchen, and had many clients who enjoyed her cakes, pies and special dishes.
Her chief joy late in life was her little honey bun, Yiore. As it was with her sons, Thelma would often be seen with her grandson, Yiore, whom she loved very much. She enjoyed attending his birthday parties, taking him to the movies and for fries at Wendy's, and loved picking him up at school, taking him to swimming classes at the St. Croix Dolphin's pool, and spending precious time with him in her home.
Thelma H. Moorhead is survived by her sons: Shelley Alexander Hodges Moorhead and Charles Christopher Raymond Moorhead; grandson, Yiore Ben Yehuda Moorhead; nephews: Charles Hodges Jr. and Jason Hodges; sister-in-law, Antoinette Hodges; and loved ones too numerous to mention. She was preceded in death by her younger brother, Charles Morsell Hodges Sr., who died in 2004. Thelma had special friends and relationships among her Delta Sigma Theta sorority sisters, both locally and nationally; her traveling buddies; card playing crew; members of the Rigidims Festival Troupe; retired bowlers and members of the education community.
The Delta Sigma Theta Sorority Inc. will honor Thelma H. Moorhead posthumously at an Omega Omega service, which is open to the public and will take place at 10 a.m. on Thursday, Feb. 5, at the D.C. Canegata Recreation Center. It will be followed by a Memorial Celebration of Life at 11 a.m. The family requests that those attending wear bright, vibrant colors and dress casually as they will be celebrating her life with happy and joyous memories.
In lieu of flowers, the family requests that donations be made to establish a scholarship fund in Thelma Moorhead's honor. Checks should be made payable to: Thelma H. Moorhead Scholarship Fund and mailed to: P.O. Box 222682, Christiansted, VI, 00822-2682.