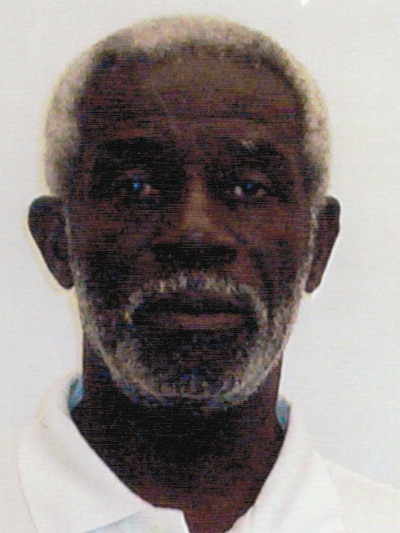 Conrad Stedroy Whyte, also known as "Sudie," of Estate Strawberry died on Jan. 21. He was 86 years old.
He is survived by his spouse, Dorothy Ellenora Whyte; mother-in-law, Daisy Lucille Thomas; daughters: Condacy Walwyn, Carol Whyte-Rosa, Constance Whyte-Kriz, Charmaine Whyte, Colette Whyte and Chenelle Whyte; sons: Conrad Stedroy Whyte Jr. and Conrad Rowan Whyte; and grandchildren: Calvin Walwyn, Jason Walwyn, Colleen Walywyn, Jahmal Rosa, Orlando Rosa Jr., Keany Rosa, Zoe Kriz, Simone Kriz, Sydney Kriz, Oestiny Still, Careisha Whyte, Cajauna Whyte, Cajona Whyte, Jair Whyte, Jahazzair Whyte, Dionna Hopkins, Khari Hopkins, Dhakiya Hopkins, Onawa Hopkins, Tiazia Anderton, Tajah Anderson and Lechelle Hansford.
He is also survived by sisters: Jane Meade, Bernadine Whyte-Gloade, Rebecca Whyte-Gomes, Violet Whyte and Gemess Lavann; brother, Eustace Glanville; nieces: Althea Benjamin, Monique Meade and Terres Gomes; nephews: Omari Meade, Lyndon Simon, Koedi Gloade, Joan Gomes, Mikhail Gomes, Jason Manderville, Jahmal Manderville, Raheem Manderville and Javonte Manderville; great nieces: Ebony Simon, Shairema Simon, Emani Simon and Tawana Simon; great nephews: Ashton Benjamin, Nigel Glanville and Lyndon Simon Jr.; sons-in-law: Calvin Walwyn, Orlando Rosa Sr. and John Kriz; and brothers-in-law: Alphonso Meade, Joseph Gunthrg and Gloade Gomes; sisters-in-law: Claire Gore and Jocelyn Cumming.
Other survivors include uncle, James Haywood; cousins and other relatives: Paulette and Sharon Haywood, Pauline James, Franklin Haywood, Dionne Haywood and Keithroy Black; special friends: Bentley Cornelius and family, Calvin Whyte and family, Janet Lewis and family, Myron Hendrickson, Charles Anthony, Moncia Jacobs, Kelly, Boston, Ms. Lee, Ms. Hilda, Ms. Cinty, Ms. Miller, Ms. Vanterpool, Domino friends, The Treasures, Bible Study Group and Heritage Dancers; as well as other relatives and friends too numerous to mention.
A viewing will take place at 9 a.m. followed by a funeral service at 10 a.m. on Thursday, Feb. 17, at St. Peter's Episcopal Church. Interment will be at Kingshill Cemetery.
All arrangements are by James Memorial Funeral Home Inc.