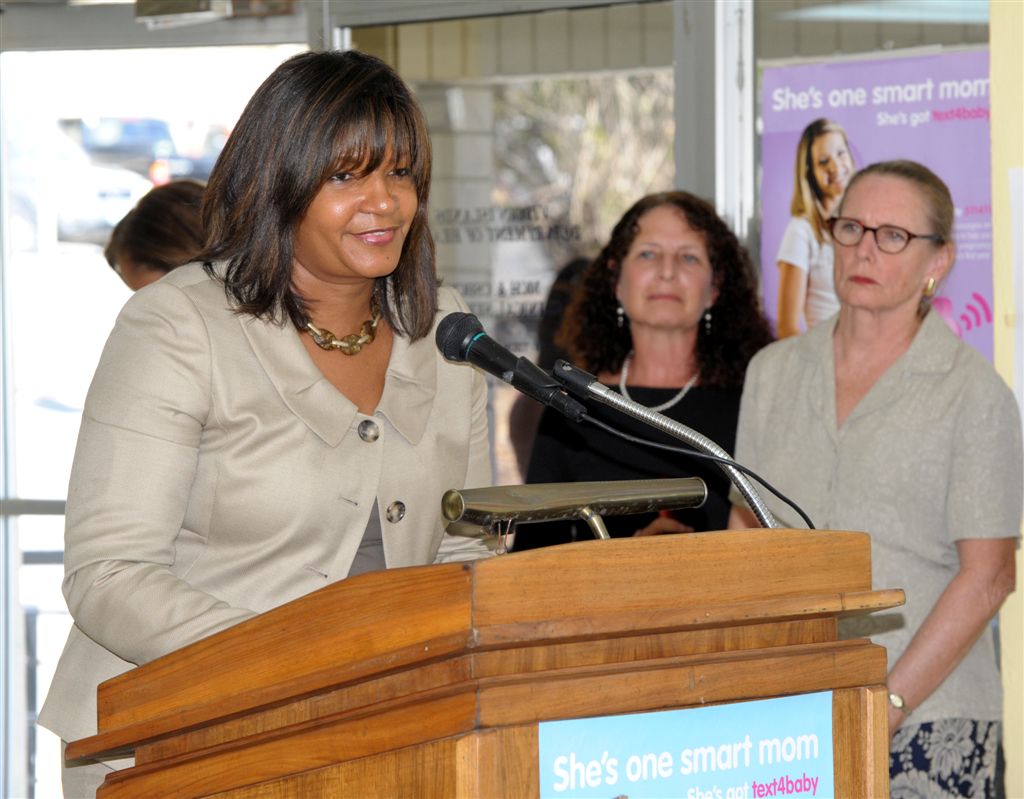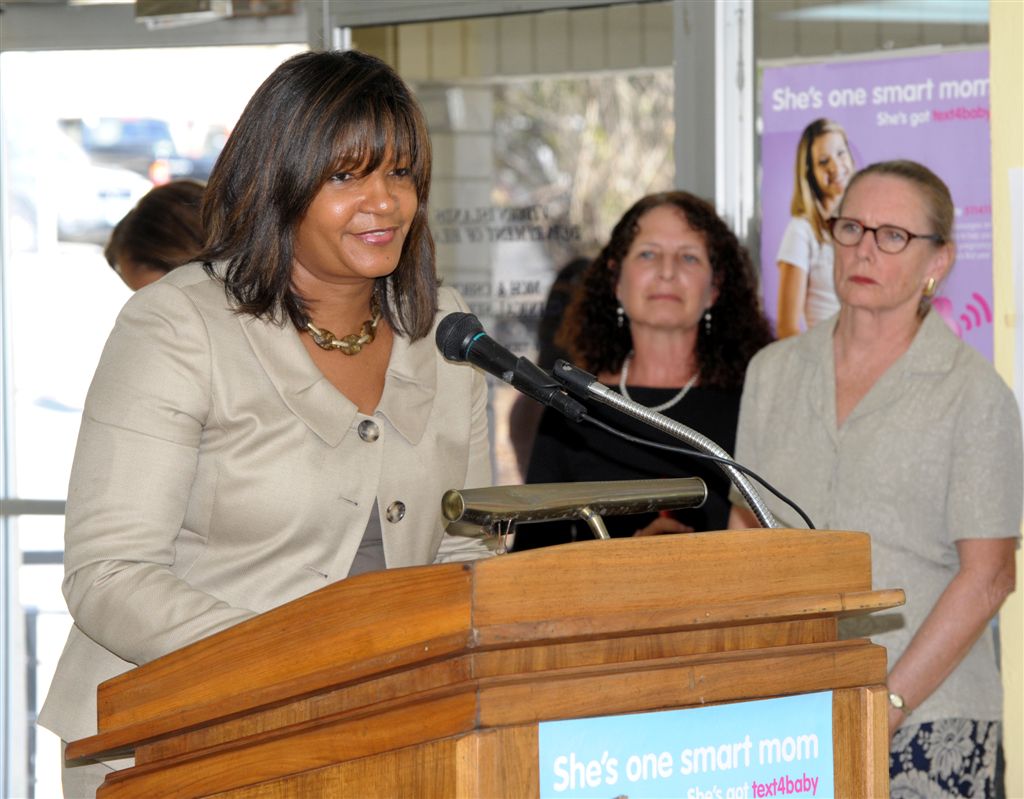 Thanks to a recent initiative launched by First Lady Cecile deJongh, expectant mothers can now get important information about prenatal care via text messages. On Tuesday, deJongh launched the Text4baby initiative in the waiting room of the Maternal and Child Health offices of the Department of Health on St. Thomas.
The effort was launched in cooperation with the Community Foundation of the Virgin Islands and the Family Connection, partners of the Children and Families Council, chaired by deJongh.
The initiative provides pregnant women and new mothers with information via text message to help them care for their health and give their babies the best possible start in life, according to a Government House release.
Women who sign up for the free service by texting "BABY" to 511411, or "BEBE" in Spanish, receive three free SMS text messages per week, timed to their due date or baby's date of birth.
According to the release, the messages focus on a variety of topics critical to maternal and child health, including birth defects prevention, immunization, nutrition, seasonal influenza, mental health, oral health, and safe sleep.
Text4baby messages also connect women to prenatal and infant care services and other resources.
"This cutting-edge initiative seeks to remind new and expecting mothers about what they need to do during pregnancy and throughout a baby's first year…. Text4baby is yet another avenue of the Children and Families Council to help improve healthy child outcomes…." deJongh said.
During Tuesday's news conference, CFVI President Dee Baecher-Brown referred to the latest Kids Count data for 2008, and highlighted low birth weight (less than 5.5 pounds) as a potential risk factor for infant mortality.
Baecher-Brown noted that in 2008, there were 160 cases of children with low birth weights in the territory. "By providing important health care tips and raising awareness on health care issues, the effects of this program could potentially be monumental," she said.
During Tuesday's event, Family Connection Director Ellie Hirsh shared examples of sample Text4baby messages, such as a reminder to take prenatal vitamins, or to contact a pediatrician before the baby is born, as well as messages on nutrition and health.
"This is not a substitute for health care, but is a reminder to be sure to get proper and necessary healthcare. Oftentimes, messages will encourage visits to the doctor and will offer tips on things to look for in the event that a doctor may be needed."
Text4baby is an educational service of the National Healthy Mothers, Healthy Babies Coalition. The national program was launched in February 2010 in a public-private partnership, which includes government, corporations, academic institutions, professional associations, tribal agencies and nonprofits. Johnson and Johnson is a major sponsor of the national initiative.
To date, approximately 135,000 women have signed up throughout the nation to receive the free service. Text4baby organizers have a goal of reaching one million users by the end of 2012.
The Children and Families Council seeks to prepare all Virgin Islands children to be healthy and ready to succeed in school, with a focus on raising awareness on the importance of early childhood education and care as critical for a child's successful and healthy development through adulthood.