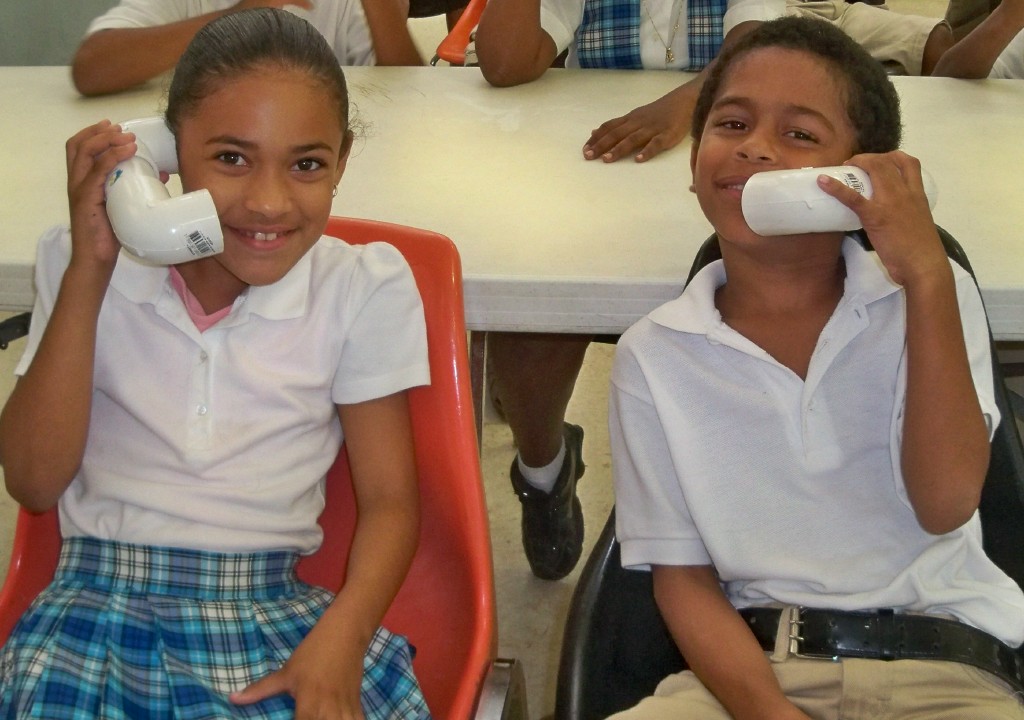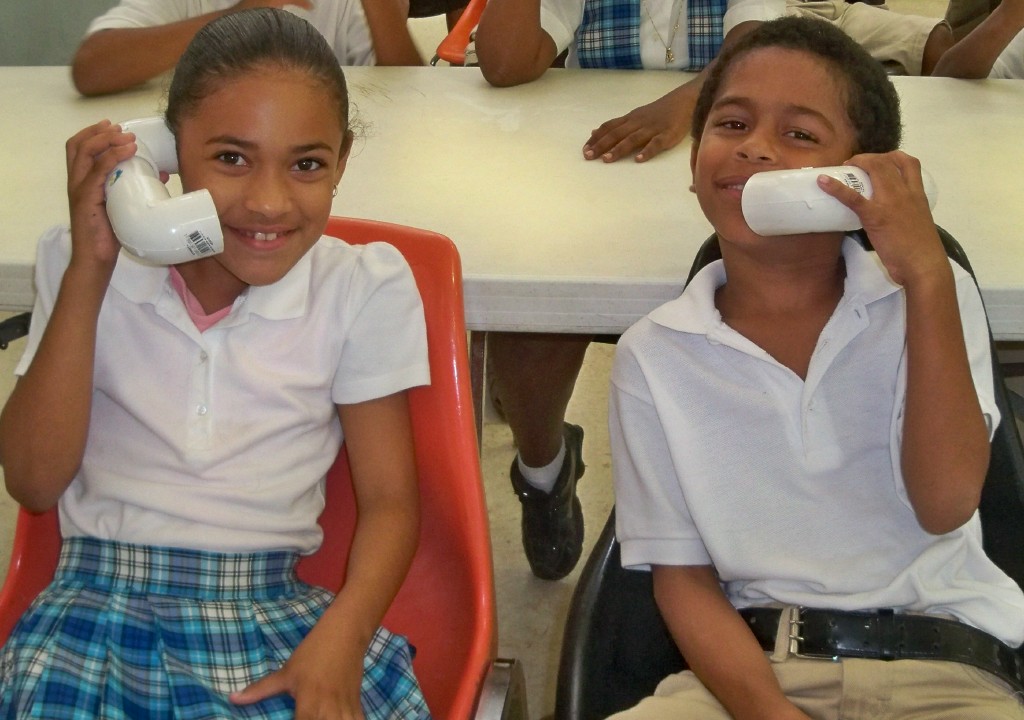 The Rotary Club of St. Croix Thursday gave 100 pupils at Claude O. Markoe Elementary School Rotary Phones. But these weren't old-fashioned rotary dial phones—they were Rotary Phonics Phones to help the children improve their reading skills.
The children's voices are amplified when they speak into the pipes allowing them to hear if they are pronouncing words correctly.
"There is a problem in the Caribbean with so many different dialects and origins of words," said Markoe Principal Kent Moorehead. "Sometimes it is hard to get children to understand the standard English pronunciation. This helps students get the concept of proper English."
The phones are made from white pipes that are one-and-a-quarter inch in diameter with 90-degree elbows stuck on each end of a three-inch pipe.
Rotary President Gail Bourdon said the phones are $25 to $40 if purchased online and that the Rotarians put them together for around $5 each.
Jeselle Peter, literacy coach for K-3 pupils, said all of her students will have the opportunity to use the phones. She said she will cater to some targeted students that really struggle with reading.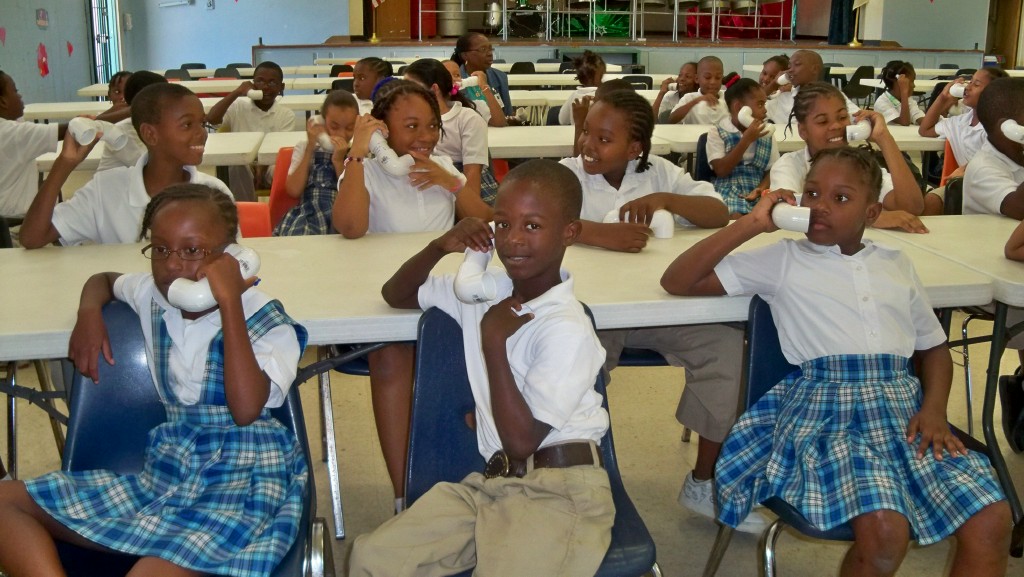 "It's the bomb," Peter said. "I am really excited to have an effective tool that promotes fluency in a fun way, making the students want to read. They understand much better when they can hear themselves."
Jim Oliver, literacy project chairman for the club, said the phones came about following discussions with Peter after the club distributed Rotary 4-Way Test coloring books in November.
At that time Nelson Edwards, Rotary Club of St. Croix member, told Peter how his former Livingston Sunrise Club in Brighton, Mich., had distributed phones for nine years and how effective they are.
Liz Goggins, past Rotary president, said the club eventually wants to give phones to pupils in all of the elementary schools, but there is a shortage of the elbow pipes on St. Croix. The Rotarians would like people to bring some back when they travel to the mainland.
She added there aren't enough funds in this funding cycle of the literacy budget to supply all the schools now, but the club is taking donations. To donate, call Bourdon at 277-4788 or Oliver at 277-1126.
Also contributing for the phones were Jarred Dean of Gallows Bay Hardware, James Plumer, Sidney Elskoe and David Aviles.