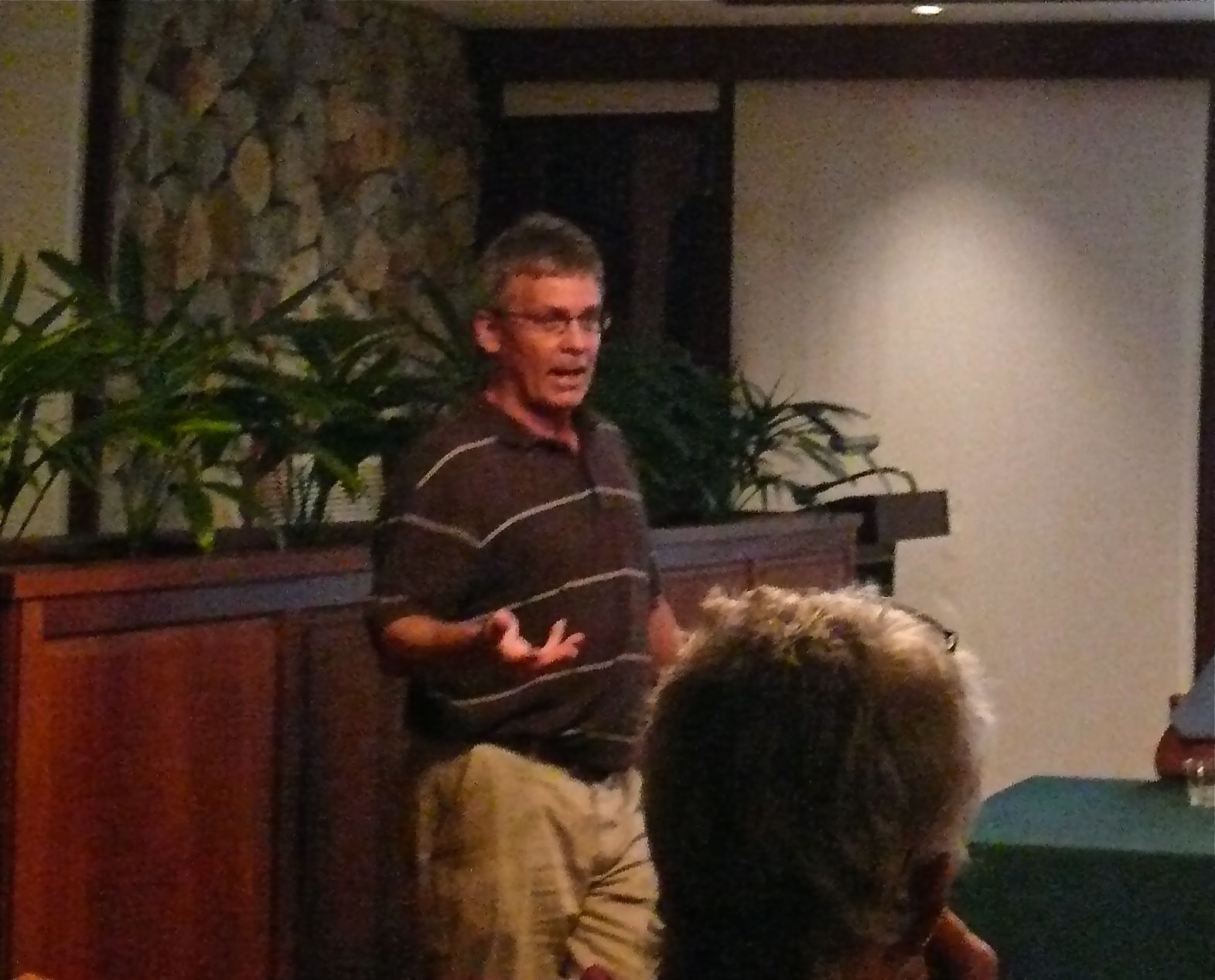 Accurate data and money for enforcement are critical for fair implementation, St. Croix fishermen said during a public hearing this week on a proposed plan to set new federally mandated annual catch limits and enforcement tactics.
Fishermen, divers and environmental activists filled the conference room at St. Croix's Buccaneer Hotel Wednesday to listen and comment as the Caribbean Fishery Management Council (CFMC) and National Oceanic and Atmospheric Administration (NOAA) Fisheries Service laid out a menu of options to meet federal mandates for sustainable fisheries. A similar meeting was scheduled for St. Thomas Thursday.
At issue is how to set new limits for as many as 49 species, ranging from the popular spiny lobster to tropical reef fish, such as honeycomb cowfish and queen angelfish. For most of these species, there are currently no fishing rules in place to limit the overall amount of fish removed from the ocean. Some limits were set last year for about 30 dwindling species included in a separate plan.
These changes to the CFMC fishing management plan will include restrictions on recreational fishing as well. Possibilities include a per-person bag limit, or per-boat limits.
The Magnuson-Stevens Fishery Conservation and Management Act, a federal law, requires the CFMC to approve protections for all federally managed species in 2011, and they are to be implemented at the beginning of 2012.
While sustainable annual catch limits must be set, exactly how to determine the catch limits, what data to collect and use, and how to structure the limits are all open questions that will be answered by the CFMC plan, based upon feedback from fishermen and the public.
The crux of the process is how to measure average annual landings and how to use that data to set annual catch limits, said Bill Arnold, a fisheries biologist at NOAA's National Marine Fisheries Service. Once average landings are determined, catch limits can be set based upon yields that are sustainable year after year, Arnold said.
Puerto Rico, St. Thomas and St. Croix have different sets of data covering different years, so Arnold presented a series of options on what years to use to determine averages, and how to divide up fishing zones for the purposes of limits.
Lastly, the plan has to have enforcement or accountability measures, with consequences for overfishing. Those could range from shortened seasons to temporarily reduced limits on some species, among other options.
Fisherman Gerson Martinez said he was concerned about the accuracy of the data being collected and whether those who report accurately would be penalized, giving an advantage to those less honest.
Fisherman Hazel Chasianci said underreporting may be more dangerous than overreporting because the federal government may see lower catches and lower the limits.
Martinez, Chasianci and retired CFMC member William "Toby" Tobias all said the local government would need funding to hire more enforcement and data-collection personnel—or else the data would be inaccurate and meaningless.
Arnold said accurate data is essential.
"If we have good data, we will be able to set the limits at levels that function for the fishermen and will ultimately be sustainable over time, so the next generation will be able to fish as well," he said.
However, increased funding was probably not an option, and in fact cuts were likely to come down in the next year or so, he said.
Paul Chakroff of the St. Croix Environmental Association praised the move toward setting new sustainable limits for recreational fishermen, even if the data were not comprehensive yet.
"A proactive management plan is extremely important, even if it starts with proxy numbers," he said. At the same time, when deciding what data to look at, Chakroff urged the CFMC to use the best data from each subregion, rather than trying to come up with a single measurement time frame for the entire Caribbean, saying accuracy is more important than having a single yardstick.
After gathering input at hearings in Puerto Rico, St. Croix and St. Thomas, the CFMC will do its best to incorporate all the fishermen's and other concerns into the plan, said Miguel Rolón, CFMC's executive director.

Once the council has produced a "final" document, there will be more public hearings both in the U.S. Virgin Islands and Puerto Rico, he said. After those hearings, a final fishery management plan will be submitted to Commerce, which will then begin drafting regulations based on that plan.
Anyone with comments may send them by Feb. 28 to the CFMC, 268 Muñoz Rivera Avenue, Suite 1108, San Juan, Puerto Rico 00918; telephone 787-766-5927; fax 787-766-6239.
Comments may also be sent by e-mail to [email protected] or [email protected].