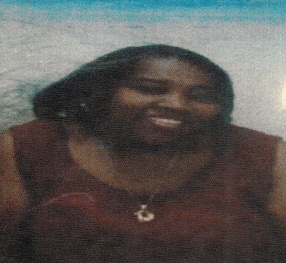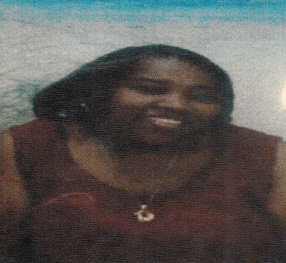 Carol Ann Maria Beverly Andrews died on Feb. 13. She was 50 years old.
She is survived by her mother, Virginia Andrews; daughter, Jalisa McKnight; sisters: Geraldine Samuel, Claudette Christian, Laverne, Norma and Natasha Andrews; brothers: Earl, Wayne, Patrick and Ephraim Andrews; nieces: Latoya Andrews-Forde, Camisha Christian, Sasha Frederick, Shanté Samuel, Latrice Andrews, Aaliyah Andrews, Jaynea and Jada Andrews, and Ay'jaylah Blandin; nephews: Jabbar Jacobs, Kelo, Trevor and Ephraim McPherson, Ichan and Emmanuel Christian, Devorte Andrews, Abayomi Andrews, Nakari Andrews, Richard Samuel and Anthony Samuel; great nieces: Nacoya Johnson, Jayla Jacobs, Kela McPherson, Zahniyah Forde, Jahniyah Fredrick, Dy'Niece McPherson and Syriah Samuel; and great nephews: Trevor McPherson Jr., Tre and Jaden Samuel, Kyrie Kellam and T'Jahni Samuel.
She is also survived by uncles: Alexis, Calvin, Melvin, Joseph and Joel Griffith, Ivan Simpson, Samuel Daniel, Simon, Thomas and Edgar Andrews; aunts: Ada, Delores, Joyce Griffith, Eleanor Parris, Christophine Davis, Miriam Joseph and Eileen Roach; sister-in-law, Nadine Andrews; brothers-in-law: Richard Samuel Jr., Lestroy Christian and Fredrick Blandin; nephew-in-law: Garette Forde; godchildren: Janelle Joseph, Shenika Daniel, Nazeem Forde, Kevin Joseph, Raheem Samuel, Steven Andrews and Kareem Thomas; and god sisters: Amira Russell and Velma Edwards.
Other survivors include close cousins: Alderene, Lolita, Wendy, Byron, Brenda, Steve, Yvette, Yvonne, Sandra, Alberta, Beverly, Alan, Denise, Pamela, Annetta, Dawn, Janice, Norma, Patricia, Beverly, Clement Jr., Joy Jamine, Annette, Mikey, Alexis, Jalisa, Shana, Alexander, Lisa, Michelle, Willie, David and Dwayne; close friends and families: Andrews family, Timothy Alexis and family, Bastian family, Griffith family, Williams family, Jones family, Carolie Carr and family, Carleen Cornwall and family, Peter Thomas and family, the family and friends of Walton Manor Nursing Home, Stacy Lloyd and family, Carla Lafong and family, Winifred Jonas and family, Delores Edwards, Theresa Thomas, Annette and Mercedes Eastman, Juanita Joseph and Alice Roach; as well as other relatives and friends too numerous to mention.
There will be a viewing held at 9 a.m. and a funeral service at 10 a.m. on Thursday, Feb. 24, at St. Joseph's Catholic Church. Interment will follow at Kingshill Cemetery.
All arrangements are by James Memorial Home Inc.