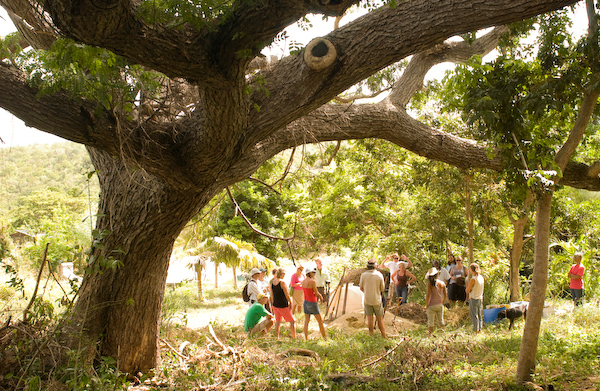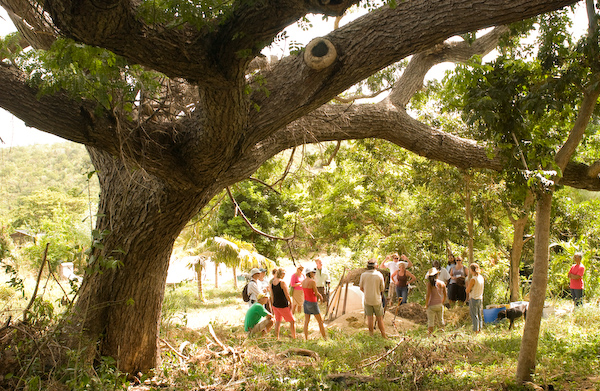 Agroforestry in the Caribbean is a 15-day summer session course held on the island of St. Croix in the U.S. Virgin Islands. It offers three semester hours of credit from the University of Georgia (UGA) in crop and soil science, ecology, anthropology or forestry. The UGA course group will be housed and will study at the V.I. Sustainable Farm Institute (VISFI), a 100+ acre facility that operates educational programs year round. The VISFI site serves as an educational farm for organic and tropical agriculture, biodiversity conservation and sustainable forest management. The registration deadline is March 1.
While only a short 3 1/2 hour flight from Atlanta to St. Croix, the course offers a vast opportunity for learning — not only about agroforestry, farming systems and natural resources management, but also about cultural heritage and community.
This laid-back, rural island is a doorway to the Caribbean with a rich agricultural history dating back to 2000 B.C., from a mysterious cassava-staple people to more recent occupations by colonial powers and the Danes, who constructed hundreds of stone windmills that still stand today.
On the largest of the four U.S. Virgin Islands, the VISFI campus offers hilltop vistas from the upland watersheds, down a narrow watershed to the sandy beaches and coral reefs. This Caribbean course is an opportunity to experience a unique part of a diverse and interesting world.
For more information, visit

www.uga.edu/ecocarib

or
www.visfi.org