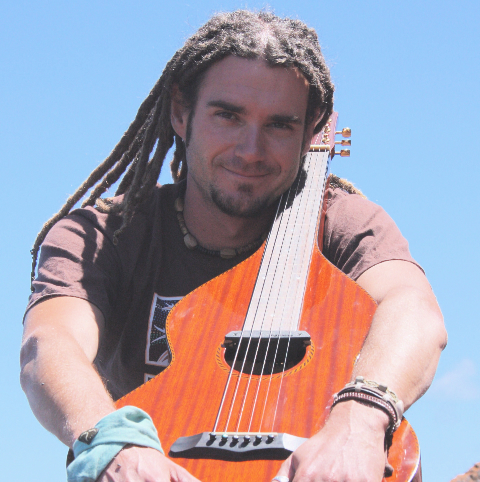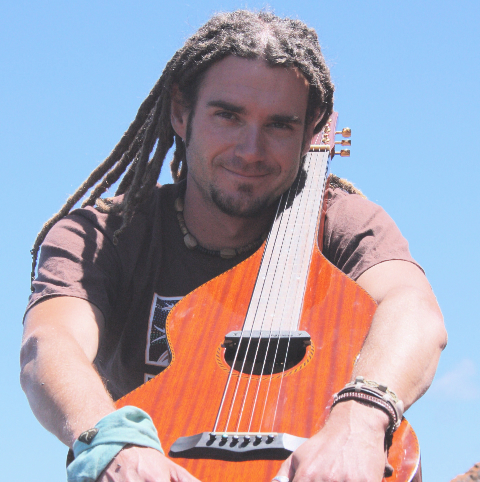 When on tour in August last year, South Australian multi-instrumentalist Jay Hoad supported Bob Marley's "The Wailers" in North America. Be sure to catch Hoad with his entourage of instruments when he is on tour beginning on Thursday, April 7, for a run of dates around St Thomas and St Croix launching his new CD "Stories for the Soul."
Fusing diverse forms of funk, rock, reggae, tribal, jazz, Latin and Celtic music, the CD is a deeply personal reflection taking us with Jay as he relives the last six years spent on the road and across the seas. With inspiration from his time in the U.S.A., Australia, the Caribbean, South- East Asia, Canada and his birth country Fiji, the song's tales reveal stories of love, learning, possibility and heartbreak.
It is produced by Jay Hoad and was recorded at Deep Blue Studios in Adelaide with Reid Jones with additional tracks recorded at AMI Studios in Maryland. The album was mastered by Tim Starnes in New York City. Tim is best known for his sound engineering on movies such as "Lord of the Rings" and "Aviator" and the CDs of many well-known American bands.
Since his 2009 release, "Warmth in the White," Hoad's musicianship has continued to develop, pushing new boundaries. He now combines unique instrumentation comprising of more than eleven instruments for his live solo performances including didgeridoo, acoustic bass, weissenborn lap steel guitar, dulcimer, harmonica, ocarina, loops and more.
Joining him on this album is 2011 WOMADELAIDE artist Adam Page, Chris Finnen, Jim Miller, Steve Brown and Ria Loof, just to name a few. The new material ranges from groove-driven, funky tropical melodies to rock-influenced lap steel tracks and just about everything in between.
"Stories for the Soul" has already caught the eyes and ears of festivals in Vancouver, Bangkok and along the east coast of America, snapping Hoad up to appear at their line-ups. And with so many instruments and a vast repertoire of original tunes, you can be sure that each one of Hoads performances will be completely different from the last. Catch him at one of his shows before he heads to the U.S.A. to continue launching his new CD around the globe.
* Thu April 7 – Jacks – 7.30 p.m.
* Fri April 8 – Jacks – 7.30 p.m.
* Sat April 9 – Latitude – 9 p.m.
* Thu April 14 – Fat Boys – 10.30 p.m.
* Sat April 16 – Latitude – 9 p.m.
·
Thu April 21 – Fat Boys – 10.30 p.m.
·
* Fri April 22 – Club 54 – 9 p.m.
·
* Sun April 24 – Lost Dog Pub – 9 p.m.
More dates to still be announced.