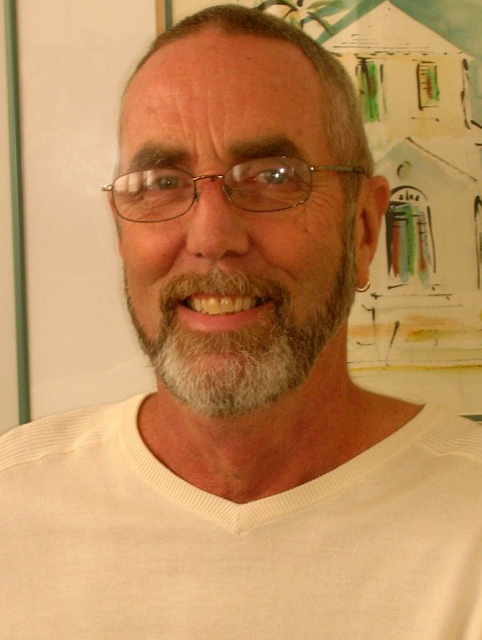 Coral Bay area residents now have an option when it comes to Rotary Club membership.
In late February, the Rotary Club of St. John held its first satellite meeting in Coral Bay. The satellite group meets at 8:30 a.m. Tuesdays at the Sputnik restaurant patio, located across from Guy Benjamin School.
Bill Willigerod, who is taking the lead on getting the satellite group under way, said the time may change to a bit earlier to accommodate more people who'd like to join.
Unlike the main Rotary Club, which meets at 12:30 p.m. Fridays at the Westin Resort and Villas Beach Café, the Coral Bay satellite group will have much less emphasis on asking members for money.
"A lot of Coral Bay people can't spend that kind of money," Willigerod said.
There's no way around the $200 entry fee into Rotary, but Willigerod said that time payments can be made.
Additionally, while most Rotary Club meetings include a meal, the Coral Bay satellite meeting won't include that expense. Willigerod said that Donkey Diner shares Sputnik's patio, so anyone who hasn't had breakfast can get a meal there.
There won't be various requests for money such as 50-50 chances made at other Rotary Club meetings.
Instead, the focus will be on helping the community.
"We'll focus strictly on the children," Willigerod said.
What form that will take hasn't been worked out, but he said that it may involve field trips to places such as Coral Bay's Guy Benjamin School.
In addition to financial concerns, Willigerod said that many potential members and former members said they just didn't want to drive across the island to the Westin for the weekly meeting. With meetings at Sputnik's, many members and potential members are just a short drive away.
The first meeting attracted a dozen people, with five showing up at last week's meeting. Willigerod said that some of the people expected to be core members in the satellite group were out of town for the second meeting. He said he expects membership to grow as word gets out about the new Rotary option. And he said the Tuesday meeting is already attracting snowbirds who want to meet their weekly Rotary attendance requirement, but don't want to travel to Cruz Bay.
Since Sputnik's patio is an alfresco environment, Willigerod said that in the case of rain the group might move to a sheltered area at the far end of the patio, into Sputnik's if it's open, into Donkey Diner, or even down the street to Skinny Legs Bar and Restaurant.
"We'll play it by ear," he said.
According to Willigerod, several people in the St. John community have volunteered to speak at the satellite group meetings. Most more traditional Rotary Club meetings have a speaker.
The satellite group won't elect officers. Instead, Willigerod said they'll be guided by the Rotary Club of St. John's existing slate of officers.
Willigerod has no doubt the new satellite group will be a great success.
"It's going to be fun," he said.
For more information on the satellite group, call Willigerod at 776-0883.