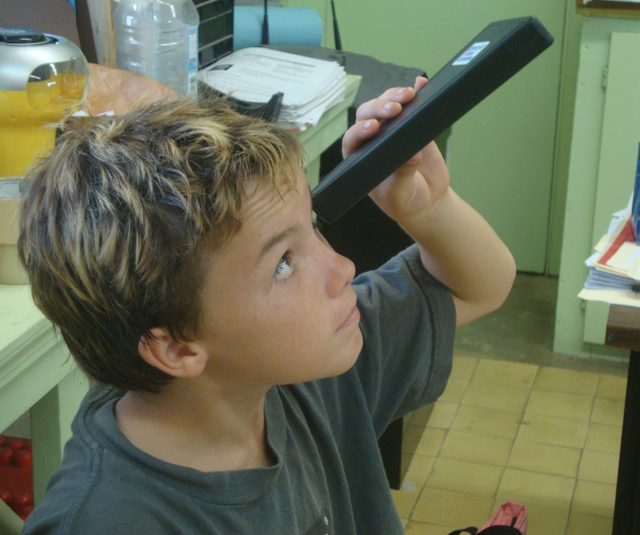 When NASA's Les Gold looks at the stars he can never know which one might have a life-supporting planet orbiting it. And when he looks at the thousands of students he visits all year long, he can never know which one he might inspire to make space study a career.
"You might be some of those scientists in the future who make those discoveries, who might be part of the first Mars mission," he told a classroom of sixth-graders Wednesday at Good Hope School.
Gold spent the day taking to middle-schoolers at the St. Croix private school and met with the faculty afterwards to discuss science teaching. He will be at John Woodson Junior High on Thursday and Claude O. Markoe Elementary Friday.
For 29 and a half years, Gold has been an education specialist at NASA. Education is part of the space agency's mission, letting the public know what's up, so to speak, in space exploration. Averaging about 100 school visits a year, he figures he's worked with more than 100,000 students in that time.
But the energy and excitement he brought to the last class of the day was still enough to get the kids' attention and keep it.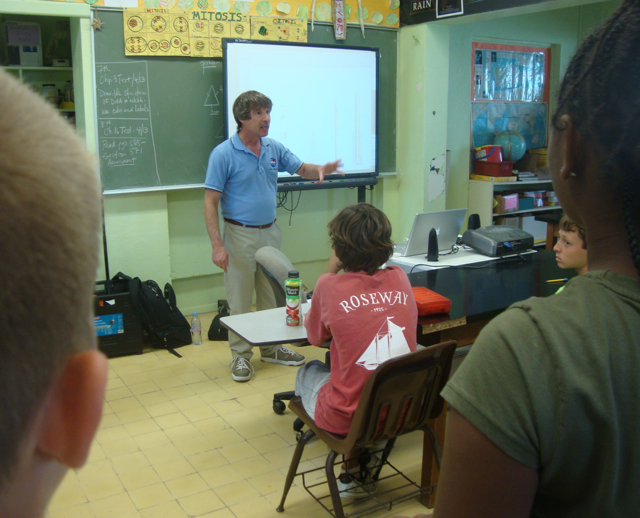 Though he's never been in space, he took the students on the ride of a lifetime, explaining how the space shuttle works, what that huge cloud around the launch pad is (it's not smoke from the rockets, it's steam), why it flies upside down while it blasts into space, and how it comes home.
He also talked about how the next generation of rockets will take explorers to Mars, gave the students a brief overview of the history of the space race, and talked about what the Hubble space telescope sees when it peers into the heavens.
He passed around spectrascopes for the students to see how light gets broken down and talked about how scientists use that information to understand the makeup of stellar objects vast distances across the galaxy. And he demonstated solar cells and infrared light.
His own generation grew up watching the space race, he said, and it was exciting, history being made with every liftoff. Today the space shuttle is an everyday reality, and the kids can be almost blasé about it, but Gold said he still sees them react.
"They still get just as excited," Gold said. Humanity has just scraped the surface of space, and "there's still so much unknown."