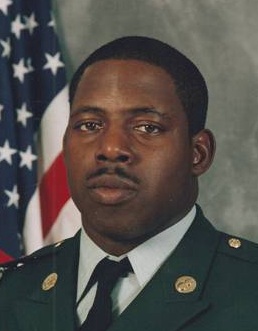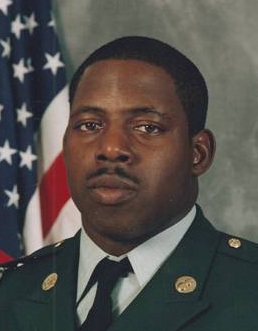 U. S. Army Staff Sgt. Jorge Antonio Scatliffe of Estate Sion Farm died on March 3 in Mosul, Iraq, while on active duty. He was 32 years old.
He is survived by his mother, Sarah de Scatliffe; brothers: Lt. Robert Scatliffe and ABH (AW/SW) Raymond Scatliffe; sister-in-law and niece: De'Von Scatliffe and Ca'Von Thompson; great aunts: Lily Smith de Penn and Violet Smith; great uncles: Capt. Warren Smith and Isaac Smith; aunts: Marcia Scatliffe de Jarvis, Carmen Scatliffe de Ramirez; Joan Scatliffe and Giovanny Scatliffe de Frias; and uncles: Antonio Scatliffe, Marcelo Scatliffe, Wilfred Ruan, Ramon Ruan and Alfred Ruan.
He is also survived by aunts-in-law: Esperanza Rondon de Ruan, Adriana Scatliffe, Alvida Rivera de Ruan and Joselyn Brito de Ruan; uncles-in-law: Juan Bartolo Santana, Lee Jarvis, Herminio Ramirez and Victor Frias; godmother, Lillian O'Neal; godchildren: Khalia Cascen, O'Nekia Samuel, Rwanda McIntosh; god brother, Jose Rodriguez; and cousins:
Esther, Robert, Dennis, Linda, Diana and the Smith family, Luis Kelly Scatliffe, Lidia, Janerie, Geocondy, Sandy, Juan-Eddie and Dagobelto Santana, Owen, Larry, Elden, Leah and Issac Jarvis, Isaiah, Gerome and Eric Ramirez, ABE2 (AW/SW) Miguel Scatliffe and Geovanne Scatliffe, Carol, Jonathan and Naomi Scatliffe, Diana and Kilsey Garcia, Jacqueline Ryan, Kalvin Rhymer, Eduardo, Diana, Ileana, Viviana, Indiana Ruan, Wilfred, Joanna, Franklin, Manuel, Eddie Ruan, Roselyn, Rysell, Ramon, Yoselyn, Jose, Diana and Denise Ruan, Jeany Ruan de Bolte and Keila Ruan de Lionel, Ana, Issa, Sara, Sheila, Stephanie, Cristina and Jorge Ruan, Col. Aubrey Ruan, Marjorie Samuel, Erica Ferdinand, Irma Liebert, Carl, Rawlings, Erica and Claudine Ruan, and the many other descendants of the Scatliffe, Ruan, Smith and Penn families across the British Virgin Islands, the Dominican Republic, Anguilla, the U.S. mainland and the world.
He is predeceased by his grandparents: Josephine and Fairnell Ruan, Aselita Smith de Scatliffe and Bernard Scatliffe; father, Gerome "Luquito" Scatliffe; aunts: Caridad Scatliffe and Sylvia Scatliffe de Santana; and uncle, Edward Ruan.
There will be a viewing held at 10 a.m. followed by a funeral service at 11 a.m. on Wednesday, April 20, at the Apostolic Faith Mission Church. Interment will be at Kingshill Cemetery, Veterans Section.
All arrangements are by James Memorial Funeral Home Inc.