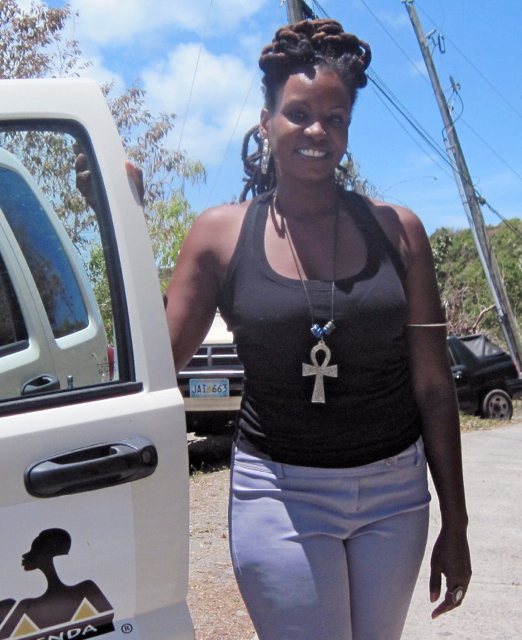 Sisterhood Agenda, a program that aims to empower girls and young women of African descent, has made its home on St. John for the last two years.
Angela D. Coleman founded the group 17 years ago in North Carolina and moved it to the island in 2009.
"We're looking to get ourselves more established in the Virgin Islands," she said.
According to Coleman, Sisterhood Agenda is a culturally relevant and gender specific program that covers a broad spectrum of issues.
Sisterhood Agenda needs more advisors and, especially, donations. The organization just applied for a $66,000 Community Development Block grant, which Coleman said would help to reach 100 girls.
Sisterhood Agenda is about to run a Journey to Womanhood program for girls ages 12 to 17 at the island's Youth Center in Cruz Bay. It will meet once a week.
"It's a positive peer group," she said.
The Journey to Womanhood program fosters self esteem, self definition, sexual health, healthy relationships, history and heritage, public presentation, social skills, education and life skills.
"It ends with a graduation ceremony honoring their honorable entrance into womanhood," Coleman said.
Sisterhood Agenda has also participated in seminars run by other community organizations.
Sisterhood Agenda has several components, including the Sisterhood Agenda Global Training Academy, which runs retreats and training programs. The agency also has a web magazine and runs webinar programs, including a recent one that covered business topics.
Coleman plans a Sisterhood conference in November.
The program touches people in 33 countries.
Born in Newark, N.J., Coleman began her start toward Sisterhood Agenda with a bachelor's degree in psychology and African American studies from Princeton University. She also holds a master's degree from the University of Phoenix and a non-profit management certificate from Duke University in North Carolina.
A friend told her about St. John, so she and her daughter, Alana Coleman-Dixon, 12 years old and a sixth grader at Guy Benjamin School, made the move.
"It's been an interesting process, but I just feel like I'm getting my feet wet and the ball rolling," she said.
Those interested can learn more about Sisterhood Agenda online at www.sisterhoodagenda.com, or can reach Coleman by calling 714-7076.