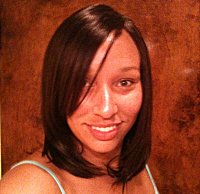 In conjunction with Earth Day, marked on April 22, the U.S. Environmental Protection Agency has named St. John resident Audrey Penn and three groups as Virgin Islands winners of its annual Environmental Quality Awards.
"These honorees work tirelessly to protect the environment and to ensure that all of us can look forward to a cleaner, healthier world," Regional Administrator Judith Enck said in a press release. "We can all be proud of what they have accomplished and the example they have set."
Penn, who is the Friends of V.I. National Park program manager, was still at the park's ballfield cleaning up after the group's Earth Day fair.
"I feel honored, but it's still settling in," she said.
Until she learned that she was a recipient, she said she didn't know the importance of the award.
Penn won in the individual category. According to the EPA, she was selected for her work in environmental education. She produces the "School Kids in the Park" program as a means introduce youths to environmental issues. In 2010 alone, over 600 students took part in the SKIP program.
During the summer, Penn works with Student Conservation Association to recruit high school students from around the world to participate in St. John projects.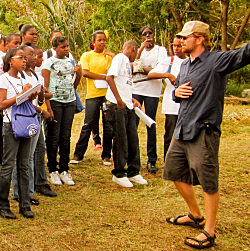 Three organizations received awards in the non-profit, organization or community group category. They are St. John Recycling, the Ridge to Reef program on St. Croix and the Corpus Christi, Texas-based Gulf of Mexico Foundation.
No one could be reached at St. John Recycling, but the EPA said it gave the organization the award for starting the island's recycling program. According to the EPA, the St. John's community recycling initiative started by promoting recycling at one or two dumpster stations. It eventually expanded across the island when the group created homemade recycling boxes in response to public motivation to recycle.
The organization and its message have grown, paving the way for government-provided recycling containers and a multipart group-run collection system.
The Ridge to Reef program is an agri-tourism enterprise that the EPA said has made great advances in sustainable local food production. Through its unique visitor programs, organic farming methods, and open source local food web market, Ridge to Reef has a creative approach to community engagement.
The group welcomes over 4,500 visitors a year to its completely solar-powered facility and U.S. Department of Agriculture-certified organic farm for tours and workshops, and farm-fresh food events. At such events, experienced guides educate community members about Ridge to Reef food production strategy and how it helps restore native ecosystems.
No one could be reached at Ridge to Reef for comment, but the organization sent out a press release earlier in the month announcing its receipt of the award.
"It's a reflection of our entire community. We feel supported by our neighbors," Ridge to Reef Director Nate Olive said.
He called the award "humbling."
Olive said local customers are willing to pay for its certified organic food, which helps create more local jobs, benefit personal health and be used to further benefit natural resources.
The Corpus Christi, Texas-based Gulf of Mexico Foundation also received an award. No one could be reached for comment at the organization, but Penn said the group paid for the first round of moorings installed by the Friends in Hurricane Hole. The EPA said in its press release that the foundation has been working in habitat conservation, restoration, and protection in the Virgin Islands for over five years.
The group has restored more than 700 acres of critical habitat, installed mooring buoys for vessel protection during storms, implemented best management practices to reduce sediment runoff into bays, and conducted marine debris and derelict vessel removal, all with community involvement. Through their partnerships with local stakeholders, they have provided training related to grant-writing and project development.