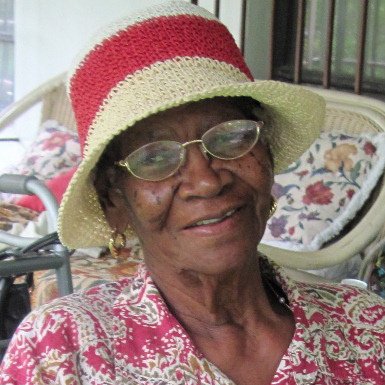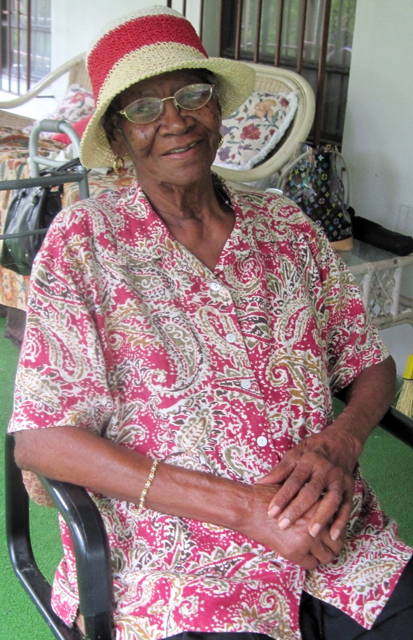 Alice O'Connor, 89, set the pace for St. John's reputation as a softball hotspot. A long-time fan of the game, she started the island's first woman's softball team, the Jayes. That group segued into the Royal Sisters, a team she began back in the late 1950s.
"It was a very popular team," O'Connor said, waiting for her lunch at the George Simmons Terrace Senior Center in Adrian.
The team traveled to Tortola, St. Thomas, St. Croix, Curacao, and Aruba.
The Royal Sisters played for many decades, with the Ruby Rutnik Memorial Softball Tournament their legacy. O'Connor attended the recent tournament just as she has for all of the tournament's 15 years.
According to Ruby Rutnik's mother, Janet Rutnik, the Royal Sisters hosted the first Ruby Rutnik Memorial Tournament in April 1997, held several months after her daughter died in a car crash in December 1996 in Washington, D.C.
Ruby Rutnik had pitched for the Royal Sisters in a championship game held while she was still a star softball pitcher at Antilles School, her mother said.
O'Connor was born in John's Folly, moved to St. Thomas and then returned to St. John as a child. She attended the Bethany School, and later began a long career as as nurse's assistant.
"I worked with Miss Myra," she said, referring to the legendary Myrah Keating Smith, whose name graces the islands major medical facility.
Speaking about those long-ago days, she said she had to take a boat to Coral Bay and then a horse to get to the long-closed Calabash Boom Clinic. She also made the rounds to visit new mothers and their babies.
She also talked about how St. John operated in those days. Court was at the Battery, she said, and the judges would come from St. Thomas.
She's seen many changes on St. John.
"It's so commercial and there's so much crime going on," she said.
The naming of the street where she lives in Cruz Bay in her honor – Alice Street – was one change she enjoyed. She said it made her feel proud.
O'Connor, whose husband was the late Robert O'Connor Sr., still lives in that house. She and her husband had three children, Naomi Varlack, Edna Freeman and former Sen. Robert O'Connor Jr.
She has 12 grandchildren, 36 great-grandchildren and 15 great-great- grandchildren. With Freeman living downstairs and several grandchildren living with her, her family is always around to give her a hand when needed.
The senior bus picks her up at her house so she can lunch and socialize at the senior center.
She admits that she doesn't remember as well as she used to and she needs a walker to get around, but when asked if she'd make any changes if she had her life to do over, she had a quick answer.
"No," she said, smiling as she reflected on a life lived well.