Students from the Elena L. Christian Junior High School Rocketry Club captured the Leadership and Team Spirit awards Saturday at the Team America Rocketry Challenge, a national contest held in Virginia.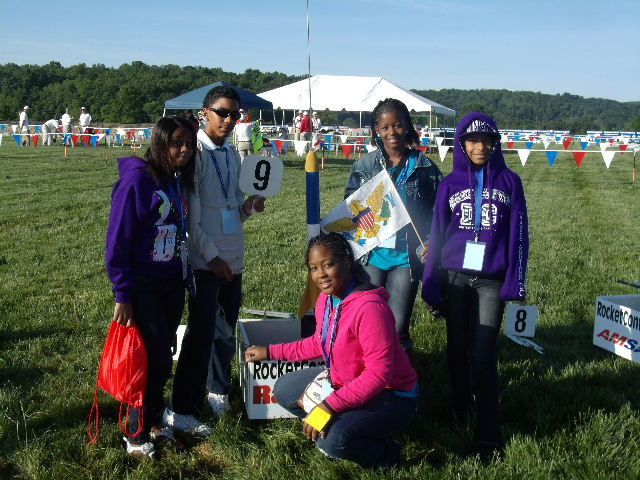 ECJHS was one of 100 schools competing in the finals. The teams were honored at a congressional reception and breakfast on Capitol Hill, meeting dignitaries and interacting with their peers from across the United States.
"Our students were commended for their engineering skills and excellent rocket design," said science teacher Steve Bullock, the club's faculty sponsor.
While neither of the two ECJHS teams placed in the top positions in the competition, one scored a 59, one of the better scores in that round, and the teams had two of the top duration times for rocket flights. The teams from St. Croix placed 63rd and 69th overall.
Bullock said the competition took place in damp, cold conditions, with temperatures at the start of competition in the mid-50s. That may have affected the altitude of the flights.
"Overall, though, our students did exceptionally well, showing the rest of the nation and the world that a small island in the Caribbean can do just as well as students anywhere," Bullock said, noting that many of the competing schools are math and science institutions focusing exclusively on science, technology, and math, and with sponsors that included the U.S. Department of Defense, Aerospace Industries Association, NASA, Raytheon, General Electric, Rolls-Royce, and IBM. Most of the entrants in the contest also came from high school programs.
Yet Elena Christian Junior High, whose only sponsor of any size, Hovensa, went out of business this year, still was able to compete, Bullock said.
The winning team was from Madison West High School in Madison, Wis. Second place went to a team from the Krueger School of Applied Technologies in San Antonio, Texas. Third place was won by Festus High School of Festus, Mo.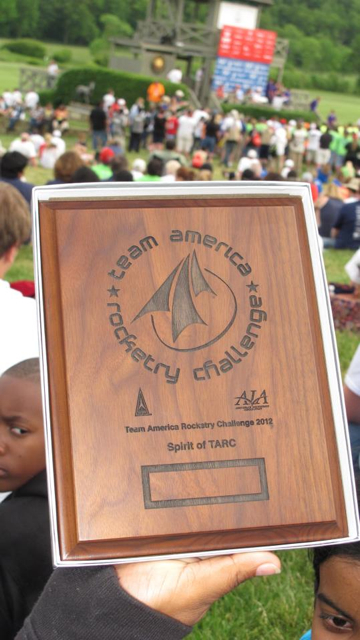 Elena Christian Junior High is one of almost 700 schools from across the United States and territories that competes in the Team America Rocket Challenge, and in 2010 became the first school from outside the continental U.S. to qualify for the finals. Team America Rocketry Challenge (TARC) is the world's largest rocket contest, sponsored by the Aerospace Industries Association (AIA) and the National Association of Rocketry (NAR). It was created in the fall of 2002 as a one-time celebration of the Centennial of Flight, but the enthusiasm about the event was so great that AIA and NAR were asked to hold the contest annually.
Approximately 7,000 students from across the nation compete in TARC each year. Teams design, build, and fly a model rocket that reaches a specific altitude and duration determined by a set of rules developed each year. The contest is designed to encourage students to study math and science and pursue careers in aerospace.