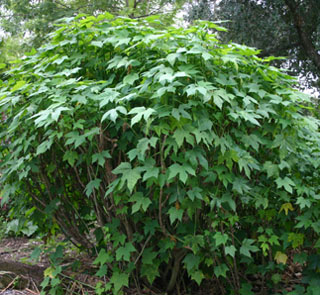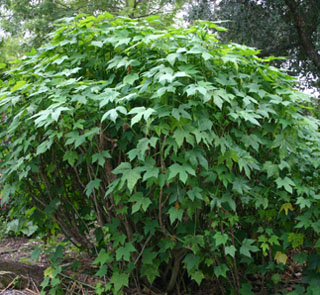 Quite often the CSA bag that comes from Ridge to Reef Farm on St. Croix includes an item referred to as What's That Food – WTF. This week's bag included Chaya. According to the newsletter sent on the day the bags are delivered, "Also known as "mexican" or "tree" spinach, Chaya was listed by the National Academy of Sciences as one of the most "underexploited" food plants in the world."
Chaya, we were cautioned, must be boiled for a full 10 minutes before using it in whatever recipe you choose. I also found cautions on the internet about cooking or storing Chaya in aluminum.
Nate Olive, farm director, included a recipe that called for a green papaya. Since I didn't have one, I once again scoured the internet for a suitable recipe. There weren't a lot, but I did find one that served as a base and then changed it substantially and changed the grain it called for.
Again, it was a surprisingly delectable outcome that I will make again. The other thing about Chaya is that it is loaded with protein and other nutrients in much greater abundance than spinach or collards – its closest relatives.
So, here goes:
2 cups vegetable broth ( I use Vogue vege broth which can be purchased at Fruit Bowl or Natural Foods Grocery)
2-3 tbsp olive oil
1 medium onion
4 cloves garlic
1 lb bag of Chaya
½ cu quinoa
2 tsp oregano
1 tsp sage
1 large or 2 small tomatoes diced
lime
salt & pepper
Boil Chaya for 10 minutes in a large non-aluminum pot. Drain.
Using the same pot, saute onion in small amount of olive oil, add garlic as onion begins to soften. Rub oregano between palms while adding to onion and garlic. Add sage, pepper and salt. Allow herbs to sweat for a few more minutes before adding vegetable broth and quinoa.
Cover and let simmer for 10 minutes while you chop the Chaya.
Add Chaya to pot and let cook 10 more minutes.
Add tomato and cover for a minute or two and then turn off the heat. Squeeze lime over the top and serve.
I actually cooked this before my afternoon run and just left it on the stove. We enjoyed it at room temperature when I came home.
Hearty and healthy!