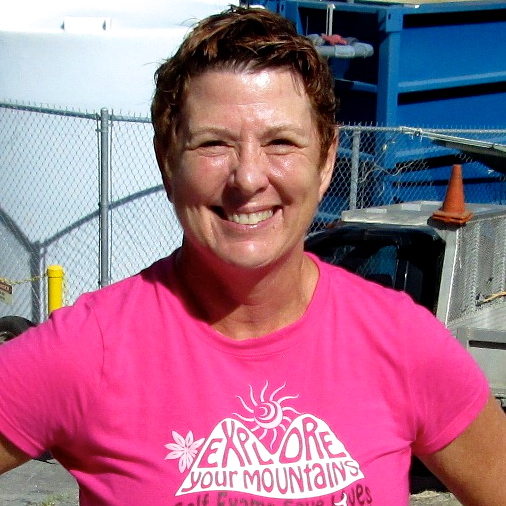 Karen Radtke first entered the Susan G. Komen Three-Day walk to bond with her sister, but she has developed a passion to raise money for breast cancer research and to do the 60-mile walk every year.
"I am wholeheartedly committed to this," she said.
Radtke, 59, and her Wisconsin-based sister, Susan Radtke, 57, are headed to San Diego for the Nov. 16 through 18 walk, the fifth time they joined forces as Sisters Walking Abreast for the walk. The 3-Day runs every year in 15 different locations, and Radtke plans to do them all.
She said she plans to participate as a walker until she's 69, and then she'll sign on as a member of the volunteer crew that makes the events happen.
So far, she and her sister have walked in Minneapolis-St. Paul, Washington, D.C., Tampa, and Seattle. On the Washington walk, she and her sister were joined by St. John residents Catherine Fahy and Jessica Severance as well as another friend from Connecticut.
Radtke called her first walk, in Minneapolis-St. Paul, a life changing experience.
"You meet so many amazing people," she said, citing a fellow walker with stage-four breast cancer who was doing the walk for the second time.
The walk breaks down into 20-mile segments with the walkers spending two nights in pink tents provided by the organizers. Radtke said they bring in trailers with showers and cooking facilities to provide for the walkers.
Each walker has to raise at least $2,300 toward the cure, and Radtke's gotten creative. In addition to a core group of supporters, she sits at a table outside Starfish market to solicit donations.
"I can raise $600 to $700 that way," she said.
This year, the Radtke sisters set a goal of $14,000. Over the past four years, the two raised more than $40,000.
This year's well-publicized flap that happened when the Susan G. Komen Foundation announced it would not fund Planned Parenthood gave her pause. After a shakeup in foundation leadership, it seems back on track and will continue to fund Planned Parenthood's breast cancer activities, but Radtke said she'll see what happens in 2013 because she supports Planned Parenthood's work.
"Next year will be the truth, and I pray I won't have to make a decision," she said.
However, finding a cure for breast cancer is what helps her get out there and walk those 60 miles with her sister.
The family tradition developed after the two sisters made a point of spending time together each year. They had done shopping and theater trips but were looking for something more adventurous when Karen Radtke saw an article about the 3-Day in Self magazine.
Neither are breast cancer survivors but Radtke said both her maternal and fraternal grandmothers had breast cancer.
While she's already fit from regular gym exercise and participation in events such as 8 Tuff Miles and the Beach-to-Beach Power Swim, Radtke is currently walking three to four miles when she can to step up her fitness for the 3-Day.
"I enjoy it," she said of the solitude that comes with solo walking.
She has the time because she's the office manager at Carlson Construction, a St. John company owned by her husband, Dave Carlson.
Like a lot of St. John residents, the two were introduced to the area on a sailing charter. Radtke said they were sitting in the Greenhouse Restaurant on St. Thomas after the charter when they decided to make the move. That was in 1992.
Radtke worked for the Head Start program after graduating from Mankato State University in Mankato, Minn., with a degree in early childhood and special education, but moved into the hotel field. She was working for Hyatt hotels and was able to get a transfer to St. John's Hyatt Regency Hotel, now the Westin Resort and Villas. She stayed with Hyatt as director of sales until just after it became a Westin in 2000.
Along the way, she had her first taste of hurricanes when Marilyn hit in 1995. Laughing, she said she was on duty at the Hyatt when she had to describe to a Japanese couple why they needed to stay in their room.
"Big winds," she said, waving her arms around to demonstrate how she told them.
Anyone who wants to donate can visit www.the3day.org/goto/karenradkte, or call Radtke at 1-340-779-4419.