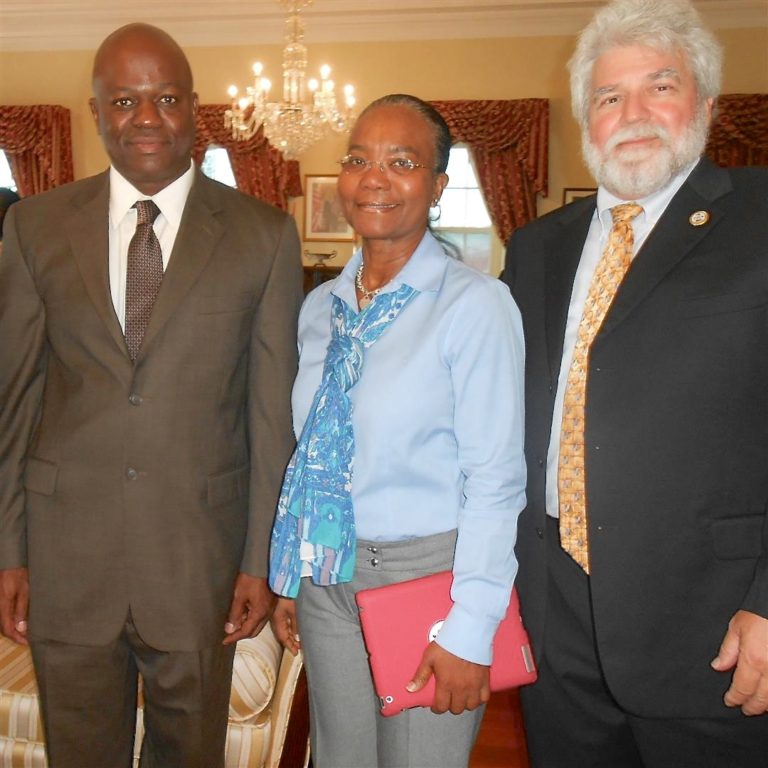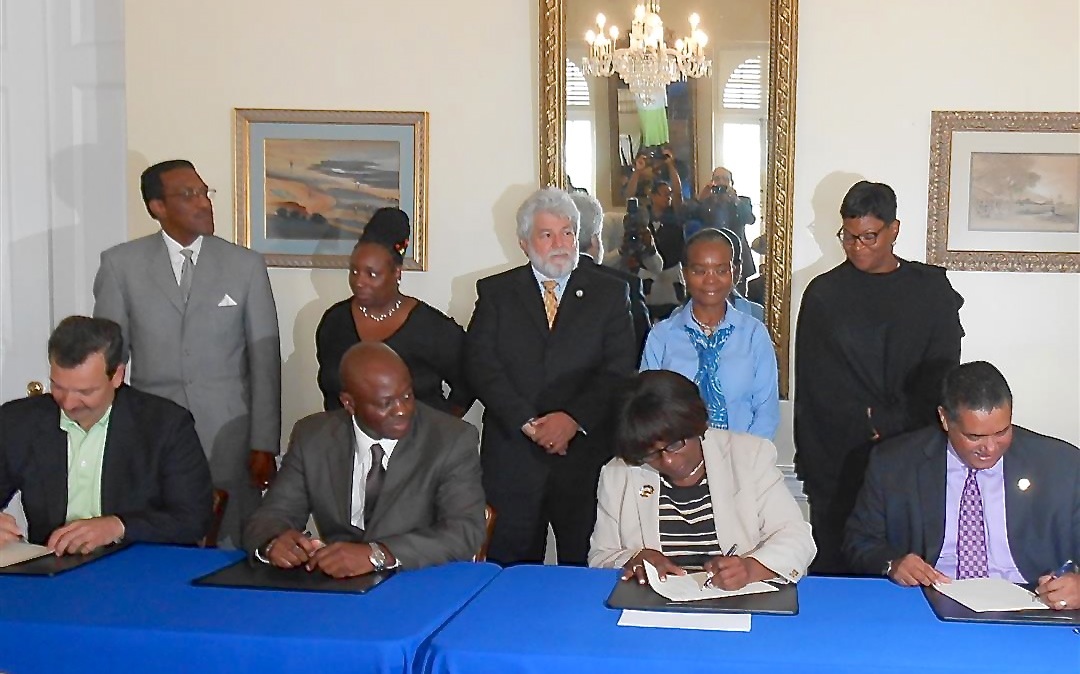 With the stroke of four pens at 2:30 p.m. Friday, the Virgin Islands Housing Authority was transferred back into the hands of the Virgin Islands government from the U.S. Department of Housing and Urban Development. HUD took over the V.I. Housing Authority on Aug. 20, 2003, administratively and physically, with a designated receiver and a team of experts in everything from procurement to building rehabilitation on St. Thomas and St. Croix.
The transfer back to the territory's control Friday could not have happened a moment too soon. And it didn't. It's taken almost 11 years to get the agency up to HUD standards.
Gov. John deJongh Jr. described that process Friday. "My administration and the V.I. Housing Authority have worked tirelessly with the U.S. Department of Housing and Urban Development to reestablish an authority that operates effectively on behalf of all Virgin Islanders who reside in one of the 11 public housing communities across the territory."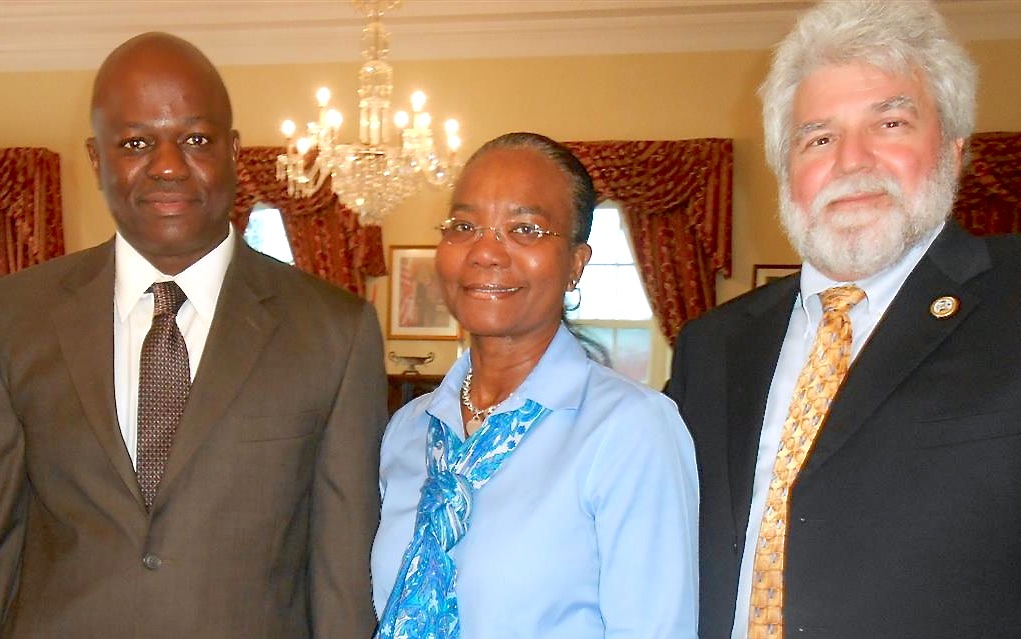 DeJongh lauded the VIHA staff, most of whom were in the audience, as the substance behind the ceremony. "It's because of them we have the true success of this day," he said.
The governor said the staff's dedication through a series of organizational changes and asset management efficiencies has resulted in cost savings and a clear path for rehabilitation of the public housing inventory, resulting in the objective of providing housing to residents.
"When I took office in 2007," the governor said, "one of my primary goals was not allowing us to lose control of our government. This has been shown in all the work that went into making today possible – the return of the VIHA to the Government of the Virgin Islands."
Sandra B. Henriquez, HUD assistant secretary for the Office of Public and Indian Housing, equaled the governor's enthusiasm. She praised the work of the agency and said it is now "more stable than it has ever been."
She also praised Kimberly Wize, who in 2008 became the administrative receiver and one-person board of commissioners for the Housing Authority. And Wize confirmed, "HUD will not just walk away. We will be here to support you if you need us."
That was a concern expressed by Delegate Donna M. Christensen before the ceremony. "I hope HUD continues its commitment to work with us. We need some kind of support. I think they will address that today."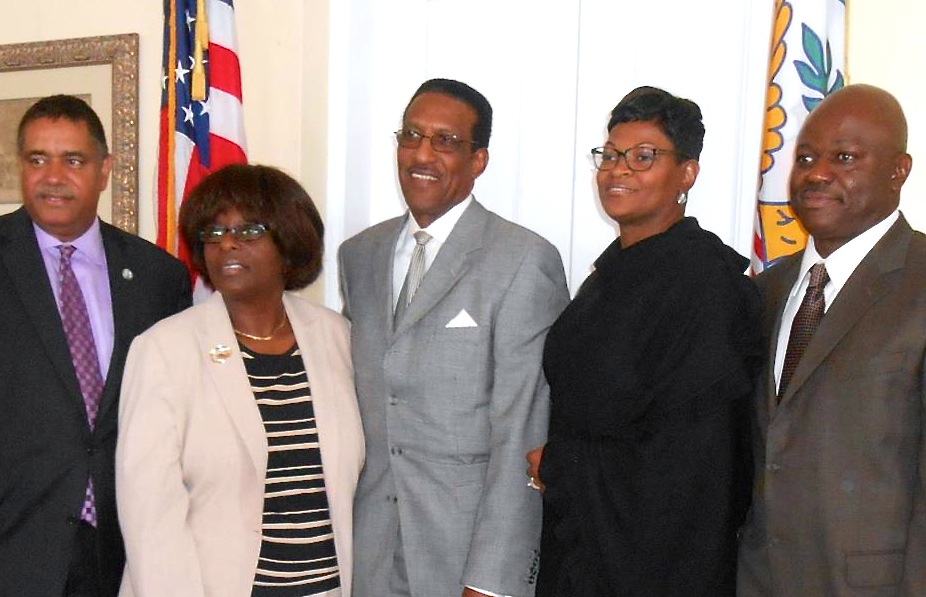 DeJongh said he was confident that it was always HUD's plan to return the agency to the territory's management. He said that Wize and VIHA Director Robert Graham were prepared. The governor said that the agency now has a new seven-member board, which after today's signing, becomes the full governing board of the agency.
Luis Sylvester, the governor's former housing policy director, will serve as chairman. "I think he was working for this all along," deJongh joked.
The board comprises Sylvester; Adrienne Williams, V.I. Housing Finance Authority director; Noreen Michaels; George Blackhall; Christopher Finch, Human Services commissioner; Daphne Edwards, St. Croix resident representative; and Colette Jones, St. Thomas resident representative. Jones has yet to be confirmed by the Legislature.
Sylvester said, "We have been meeting with Kimberly Wize since last fall. Failure is not an option."
Finch said he looks forward to being a board member. He has federal work experience under his belt when he worked with HUD as director of the Lutheran Social Services.
Speaking after the ceremony, deJongh stressed the government's executive and legislative partnering. He said with a note of pride: "See what can happen when people form a partnership and work together."
According to its website, HUD recovery teams resolved numerous financial and management deficiencies, leading to improved conditions of the public housing stock on St. Thomas and St. Croix.
In 2008, HUD selected Robert Graham, a certified property manager with public housing experience, as the executive director. He has maintained day-to-day operations and has taken positive steps to improve conditions for residents and overall management of the agency.
The oversight agreement was signed by deJongh; Henriquez; Sylvester; and Antonio Cordova, director of Public and Indian Housing in San Juan.