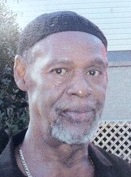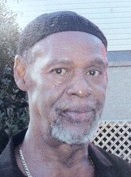 Veteran DeVinci Valentino Francis, also known as "Tino," of Prince Street, Frederiksted, died on Oct. 23.
He is survived by his wife, Alda Francis; daughters: Bernice Francis and Rena Francis Hendrickson; sons: Alfred, Shawn and Divincy Francis; adopted sons: Leslie James Jr., Akil Johnson and Herman Thompson; grandchildren: Demane, Keisha, Divincia, Divincy Jr., and Brianna, Amin, A'Nyra, T'Quan, Soane Francis and Jah'doni Smith; daughter-in-law, Pamela Francis; son-in-law, Clemence Hendrickson Jr.; and sisters: Camile Larsen, Helen Joseph, Ivy Anita Francis and Corliss Longmire.
He is also survived by adopted sisters: Annabell Stevens, Agnetha Thomas and Gwendolyn Woods; brother, Mortimer "Marty" Davis; adopted brother, David Heyliger; sisters-in-law: Daphne Davis, Almeade Francis, Rita Bronstroff, Ruebina McBean, Rhenita Charles, Elfreda Smith and Rosemarie Knight; brother-in-law, Rueben Smith; and nieces: Ferne McAlphin, Genevieve Allen, Alexis Henderson, Renee Williams, Lorraine Gautier, Isabelle Caines, Bernice Davis Prince, Desilva Davis, Shyrise Davis Eleanora, Audrey Browne, Roma, Telia and Jewel Francis, Anita Daniels, Edna Henry, Pamela Samuel, Hollis, Annette and Sandra McIntosh.
Other survivors include nephews: Lauren Larsen, Lyle and Ronald Brathwaite, Lloyd Davis, Kevin Davis, Elroy and David Heyliger; other relatives and friends: Ten Sleepless Knights, the Hewitt, Richards, Pena, McIntosh, Hodge, Morales, Moorehead and Baltimore families, David Edwards, Lauriel Oliver, Olalf Hendricks, Eileen Petersen, Felix Velasquez and Lloyd Clarke; as well as other relatives and friends too numerous to mention.
A viewing will take place at 9:30 a.m. followed by a funeral service at 10:30 a.m. on Friday, Nov. 7, at St. Patrick's Catholic Church. Interment will be at Frederiksted Cemetery.