Ned and Karen Gerard have targeted gold in the 2014 Central American and Caribbean Games underway in Veracruz, Mexico.
The two are representing the U.S. Virgin Islands in the games.
The Gerards are key figures in competitive shooting in the V.I. as Ned and Karen are both members of the V.I. Shooting Federation. The shooting competition began Nov. 15 and concludes Monday.
Karen Gerard is shooting in the 25m sports pistol and 10m air pistol categories. She has represented the U.S. Virgin Islands for more than 10 years.
Karen said that of the two, she prefers the sports pistol.
"Sports pistol is fun. You just get out there and shoot," she said.
But she said air pistol is the basis of all competitive shooting.
"Air pistol makes everything else I shoot perfect," she said. "It's so precise and so disciplined and has so much focus that it's actually the basis for everything else that you shoot."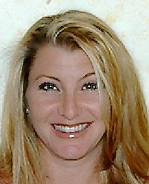 Karen Gerard started competing after accompanying her husband Ned to an event in Barbados.
"He borrowed guns and threw me into the match," Karen said. "I did really well, so then I kind of got sucked into it."
She also shoots for recreation, and coaches shooters with higher-caliber firearms such as 9mm and .40 and .45 caliber guns.
Karen Gerard has represented the V.I. in three CAC Games, two Pan American Games, among many other competitions, has won 14 international medals including gold four times at the Caribbean Championship.
She is ranked 79th in the world.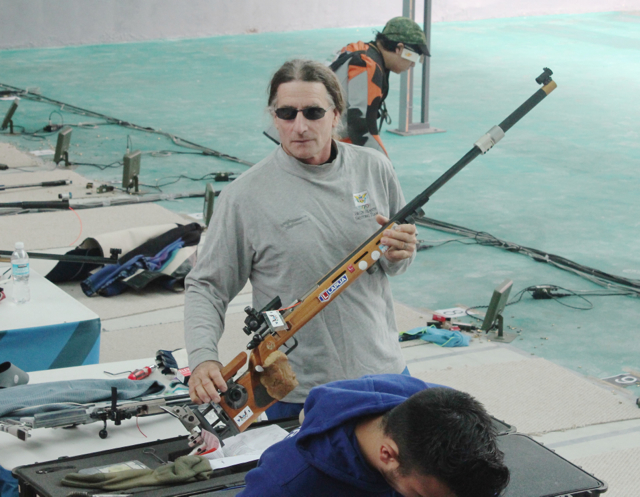 Ned Gerard is competing in the men's 50m prone small-bore rifle event; the same event that he participated in the 2008 Beijing Olympic Games.
Like his wife Karen, Ned is a seasoned athlete who has racked up 19 medals while carrying the V.I. flag in many competitions, including four Pan American Games, three CAC Games and the Olympics.
The Gerards say the competition in international events is stiff, as many of their opponents are professional, full-time athletes.
"A lot of these guys are professionals," Ned Gerard said. In preparation for competition, he said, "I shoot whenever I can."
Ned said he doesn't worry about the competition — professional or amateur — at these competitions. His focus is down the range.
"I'm not worried about them. My goal is to put 100 percent into each shot," he said. "It's all about concentration. I started shooting at 47 and at age 52 I was in the Olympics."
It's not easy or cheap to get into competitive shooting. An entry-level pistol costs between $300 and $600, they said. They are in contact with manufactures and are seeking a sponsor to grow the program in the Virgin Islands.
Karen said starting junior shooters in the 10m air pistol discipline would be very doable, as practice areas are not as demanding.
"We would love to get some juniors into the event," she said.
Anyone interested in joining the shooting federation can contact the Gerards at [email protected].
Schedules and scores of the 2014 CAC Games in Veracruz, Mexico are online at veracruz2014.mx.