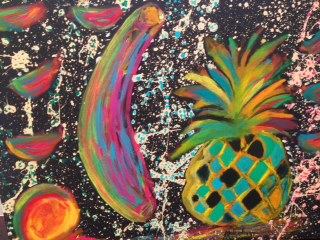 "Expressionist Impulses: Visions, Anxieties & Desires," the fourth in a series of PoP-Up Art exhibitions curated by PHR-Art Projects, will open from 5:30-8 p.m. on Saturday, Jan. 31, at Yacht Haven Grande on St. Thomas. The exhibit will be open every day except Sundays from 11 a.m. to 6 p.m. until Feb. 21.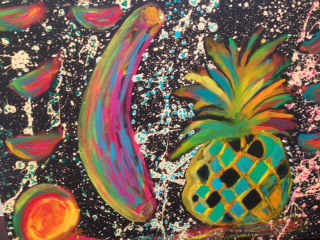 This exhibit will help support the St. Thomas School of Visual Arts & Careers, a nonprofit, after-school program designed for high school students who want to enhance their creative skills, develop a portfolio or learn more about a particular field of art. Courses are taught free of charge for qualifying students. A
The artwork is by students; Edie Johnson, a faculty member; and Tony Romano and Erik Pedersen, both board members.
According to Priscilla Hintz Rivera, chief curator and director of PHR-Art Projects, "Research has shown the impressive benefits of arts education on students —especially student motivation, attitudes and school attendance. Numerous reports discuss the ways that increased access and involvement in arts education encourage students to succeed in school, excel in life and in future careers. And yet, despite the impressive benefits of arts education, not every student has access to quality arts education at school. That's why I feel so passionately about supporting the School of Visual Arts & Careers. It's the type of after-school program that is essential for the success of our Virgin Islands youth.
"Erik Pedersen is a St. Thomas-born artist and architect whose intellectual and professional life has been dedicated to the study of art, building and its cultural environment. Of particular concern to him is the West Indian ethic and its impact on art and design. Pedersen's multi-layered work has been said to resemble memory, with its alternating pleasures and sorrows, and the process of excavation that uncovers but never leads to full resolution," Rivera said.
For the first time, Pedersen is displaying his personal sketchbooks at the Expressionist Impulses show.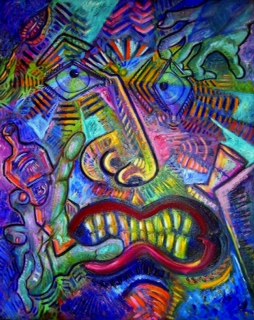 Tony Romano was born in 1954 in New Jersey to a "creative and artistic Italian family." In 1985 he moved to St. Thomas and opened Romano's Restaurant & Art Gallery in Smith Bay. Although he grew up with a love of music and the arts, Romano did not begin seriously pursuing his own painting until relatively late in his life. Most recently, he has been creating colorful, textured oil paintings and encaustic works that seem to move rhythmically within the boundaries of the canvas and sometimes beyond.
Romano says that his purpose as an artist is to explore each and every technique and medium available to him, and most importantly, to resist vehemently the artistic "trap" and false comfort zone known as "style."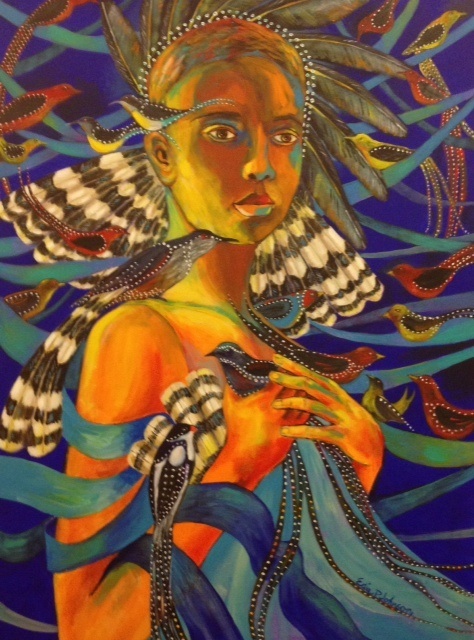 When Edie P. Johnson moved to the U.S. Virgin Islands, she began a career in advertising art and design. Presently, she teaches at the School of Visual Arts and Careers on St. Thomas, where she has worked since 1994. Johnson's playful, mostly figurative works incorporate elements of fantasy and the Caribbean environment in which she lives. She works in pencil, charcoal, ink, acrylic, watercolor, gouache, pastel, printmaking and mixed media.
PHR- Art Projects is a roving curatorial project with no permanent address. It is a socially driven, multidisciplinary enterprise that specializes in arts management consulting, fine art exhibitions, curatorial services and arts-integrated projects.
Yacht Haven Grande and Guardian Insurance are principal sponsors of the Art Gallery PoP-Ups and Interdisciplinary Space.