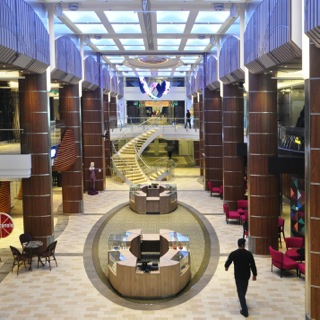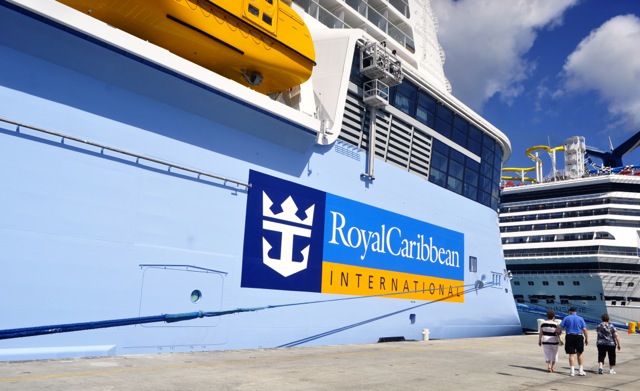 Royal Caribbean International's 1,140-foot cruise liner Quantum of the Seas became the largest ship ever to berth at the West Indian Co. Ltd. company dock in Havensight on Tuesday when it arrived from its home port of Bayonne, N.J., carrying 4,190 guests on a 10-night cruise of the Eastern Caribbean.
The visit comes less than a week after St. Thomas experienced its all-time record number of cruise ship visitors on Jan 21 with more than 20,000 people in a single day. Tuesday's numbers, thanks in part to the Quantum of the Seas, are expected to top that.
Megaships like the Quantum of the Seas are quickly becoming the norm in the Cruise Industry, according to WICO President and Chief Executive Officer Joseph B. Boschulte. Royal Caribbean International alone plans to have two more ships of the same "Quantum Class" size in its fleet by 2016. Only the company's Oasis-class ships are larger.
WICO representatives and members of government including Lt. Gov. Osbert Potter and Senate President Neville James braved the unseasonable heat to welcome the Quantum of the Seas on its inaugural visit Tuesday morning. Once aboard the vessel, the delegation, which also included Boschulte, V.I. Port Authority Executive Director Carlton Dowe, and V.I. Taxi Association President Winston Parker, were treated to lunch and given a tour of the ship's 16 passenger decks.
A basketball court, a rock climbing wall and even a robotic self-pouring bar onboard elicited wows from group.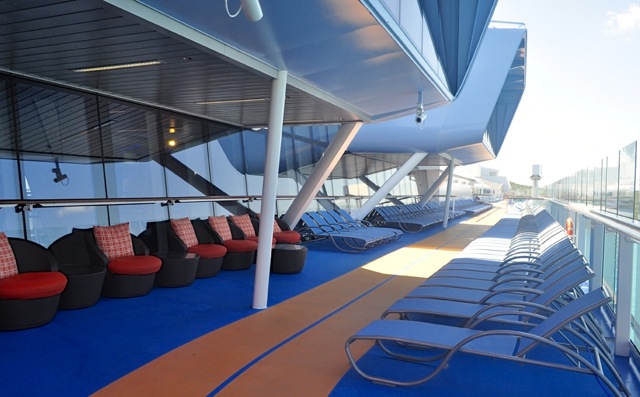 The Quantum of the Seas also has 2,090 state rooms, four complimentary guest restaurants, several noncomplimentary dining options, shops, pools, a concert venue, a health center, a theater, a skydiving simulator, a running track and a 360-degree viewing capsule.
The vessel, which can carry 4,974 guests and 1,460 crew members, was constructed in 2014.
Boschulte said that WICO and Royal Caribbean have arranged for at least two more visits by Quantum of the Sea before the ship repositions to China later this year.