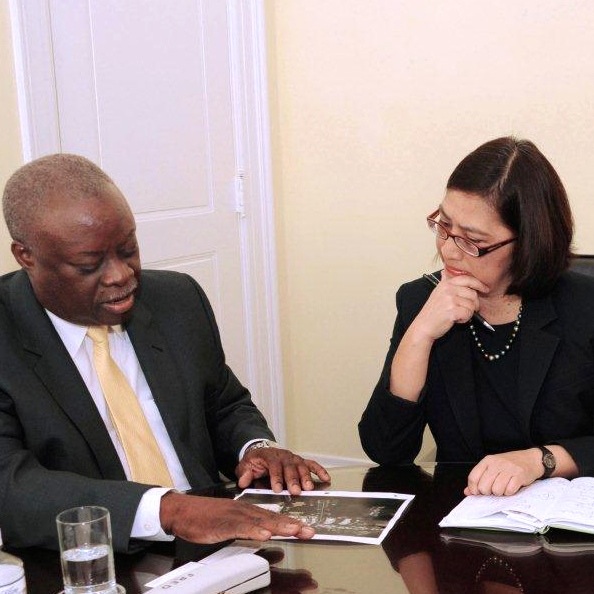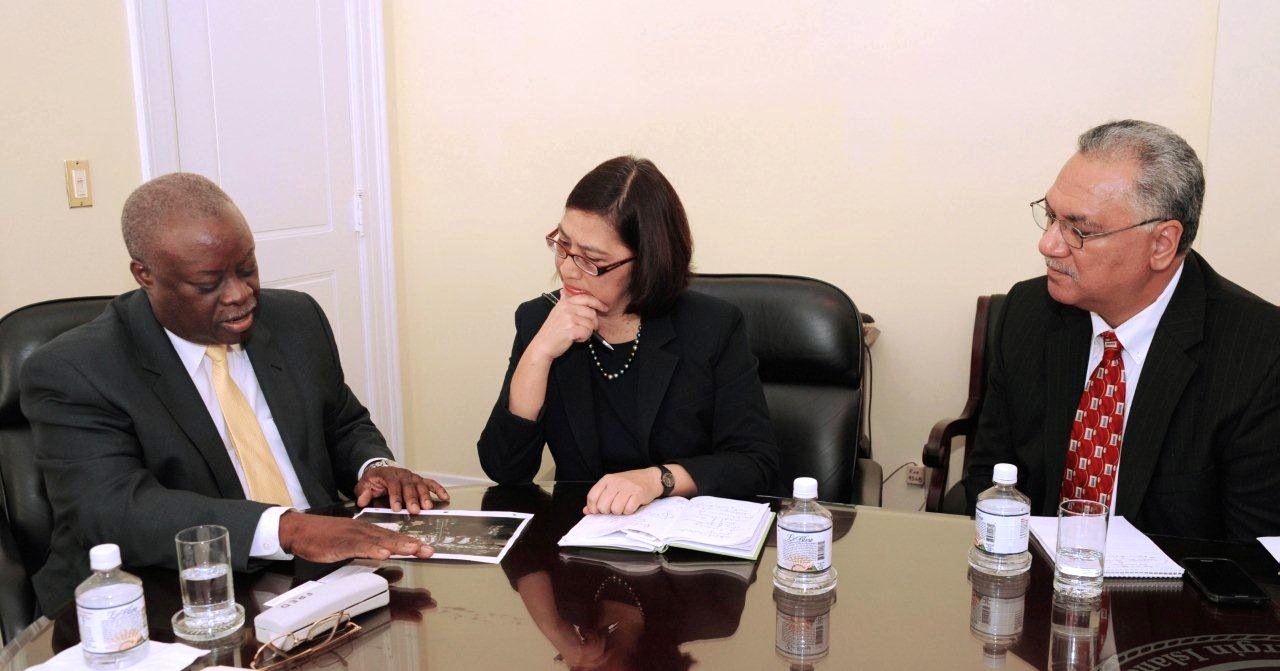 Gov. Kenneth Mapp welcomed Assistant Secretary of the Interior for Insular Affairs Esther Kia'aina and Insular Affairs Director Nikolao Pula to Government House on Monday at the onset of a week of meetings with territorial officials.
In their initial discussions, Mapp touched on many subjects including infrastructure budget assistance and educational funding to rebuild schools, according to a statement from Government House.
The Insular Affairs team will travel to St. John and St Croix this week and are scheduled to meet with newly installed Senate President Neville James, freshman Delegate to Congress Stacey Plaskett and St. Croix National Parks Service Superintendent Joel Tutein, among others.
The Department of the Interior is responsible for coordinating federal policy with respect to the U.S. Virgin Islands and administering and overseeing U.S. federal assistance. The Office of Insular Affairs' mission is to foster economic opportunities, to promote government efficiency and to improve the quality of life for the people of the insular areas.
According to the statement, the governor is pleased with the discussion so far.
"We discussed the federal government's willingness to provide technical and financial assistance and about how to better utilize and extend the use federal funds," Mapp said. "Discussion turned to CMS and the Gov. Juan F. Luis Hospital and our need for $11 million in capital improvements at the hospital."
"We talked about our strategies with the delegate to Congress for the largest share of highway transportation funds for road construction in the territory," Mapp added.
Talks have already touched on a wide array of important territorial concerns, he said.
"We discussed the ABC School program analysis performed by the Army Corps of Engineers, evaluating the physical defects in our schools and the need for four new schools, the demolition and reconstruction of those schools. Our meeting then turned to Homeland Security and gaining federal assistance for the human trafficking and gun crimes that are becoming more prevalent throughout the territory," he said.
"We also suggested a collaboration of our local Bureau of Corrections and the Federal Bureau of Prisons for technical training and management support," Mapp concluded, describing the meeting as "robust and excellent" and said he plans to meet Kia'aina and Pula again in three weeks in Washington, D.C., to continue the discussion.