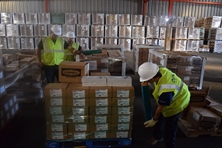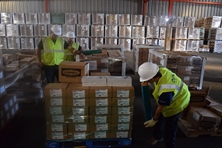 The U.S. Virgin Islands has reached a quiet milestone in hurricane recovery. The U.S. Army Corps of Engineers (USACE) has finished its mission to provide temporary power for critical facilities following hurricanes Irma and Maria.
The storms devastated St. Croix, St. Thomas and St. John, impacting more than 100,000 residents across the territory. In the aftermath, 100 percent of St. John customers, 85 percent of St. Thomas customers and 92 percent of St. Croix customers lacked power. Essential public facilities were inoperable, depriving residents of vital services.
FEMA supplied generators of various capacities to power these critical facilities and commissioned USACE Task Force Virgin Islands to install them. When the situation was most severe, 180 generators were powering schools, police stations, fire stations, waste water treatment plants, water pump stations and hospitals, among other facilities.
Electricity has been restored to 98 percent of USVI customers who are able to receive power.