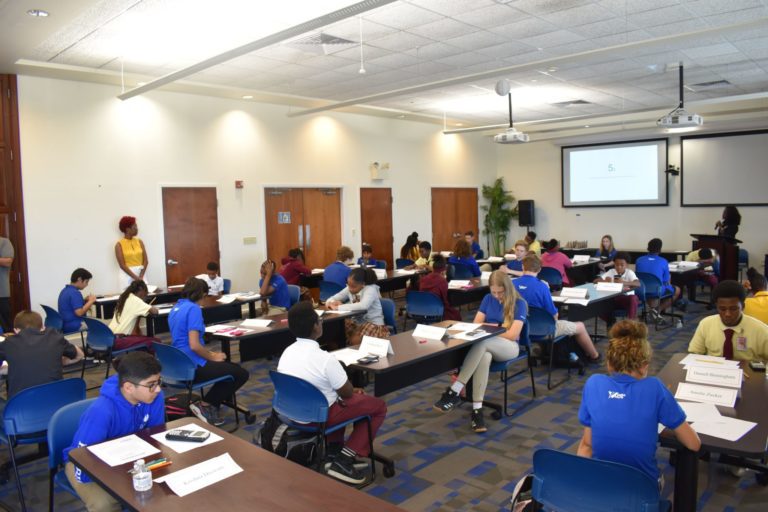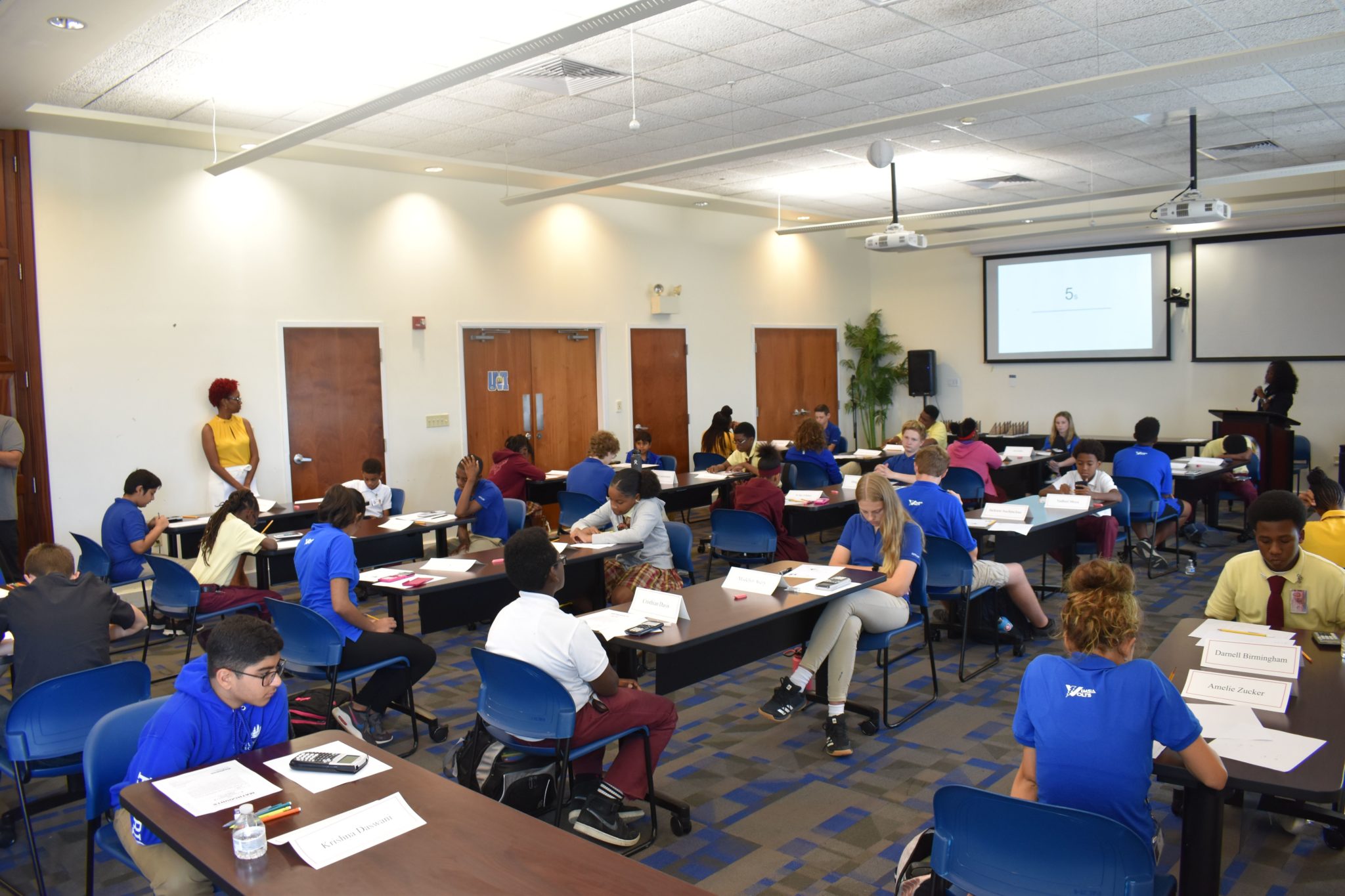 For another year, Antilles took "Top Team" at the St. Thomas-St. John District MATHCOUNTS competition, with six students placing in the top 10 out of a total 34 participating.
According to the final scores, Julien Loewenstein, Gabe Hatfield, Madelyn Avery, Dhruv Rupani, Krishna Daswani, and Ajay Mirpuri from Antilles will now be advancing to the state (territorial) competition next month, along with Jackson Auchincloss, Amelie Zucker, and Miles Toulud from V.I. Montessori School & Peter Gruber International Academy and L'Rynzo Abraham from Bertha C. Boschulte Middle School.
The MATHCOUNTS' rules allow the members of the top team, along with the top six mathletes, from the district competition to advance. During Thursday's event at the University of the Virgin Islands Sports and Fitness Center, Loewenstein, an eighth grader at Antilles, claimed the top spot overall and shared afterward his excitement at the possibility of being able to move on to nationals for the third and final time.
His coach, Michele Humphries, who has taken the winners of the territorial competition to nationals for more than the past two decades, also touted Loewenstein's abilities.
"There were quite a few children in there today and fighting some nerves while trying to do their best in solving some pretty challenging math problems. We never know what kind of problems they are getting every year, so we pretty much have to study everything," Humphries said. "The students get a crash course in probability, geometry, and all different areas, and we have so much faith in them as coaches. We know they have worked hard, and they are out there trying their best. Julien is definitely one of those students. He's gone to nationals the past two years, and I definitely anticipated he would be on the list of those advancing."
Only students in the sixth through eighth grades are eligible to participate in the program, which V.I. MATHCOUNTS Coordinator Avon Benjamin said could be an intentional move by the national organization to target middle schoolers while they transition from math at the elementary level.
"Nationally, we find that's where we lose lots of our kids," Benjamin said. "In elementary school, the students are excited and eager to learn math, but that enthusiasm tends to drop when they enter into middle school, and I think that's why this program specifically looks at what can be done to focus on those grade levels and build a lot more of the foundation they need to succeed in high school."
Benjamin added that he was excited to see the field of competitors double from two to four in the past year. After Hurricanes Irma and Maria in 2017, families left the island, but recently, those numbers have started to rebound. Along with Antilles, BCB and VIMSIA, Addelita Cancryn Junior High School also entered a team, and Benjamin said that from what he witnessed during the competition, he feels "good" about the "state of math in the territory."
He also said the V.I. Education Department hopes to find ways to encourage even more students to participate.
"It's such a great program for students across the territory and also helps to build confidence and team skills along with math skills," Benjamin explained. "I encourage any student who is interested to participate, and even later down the line, you will see that programs like this also help with building competency for harder tests like the PSAT and SATs."