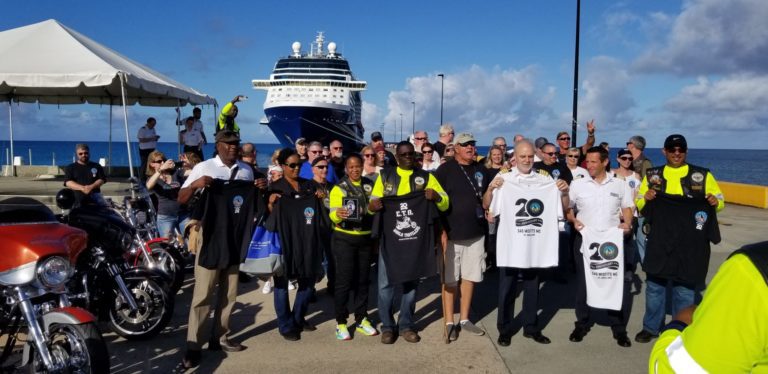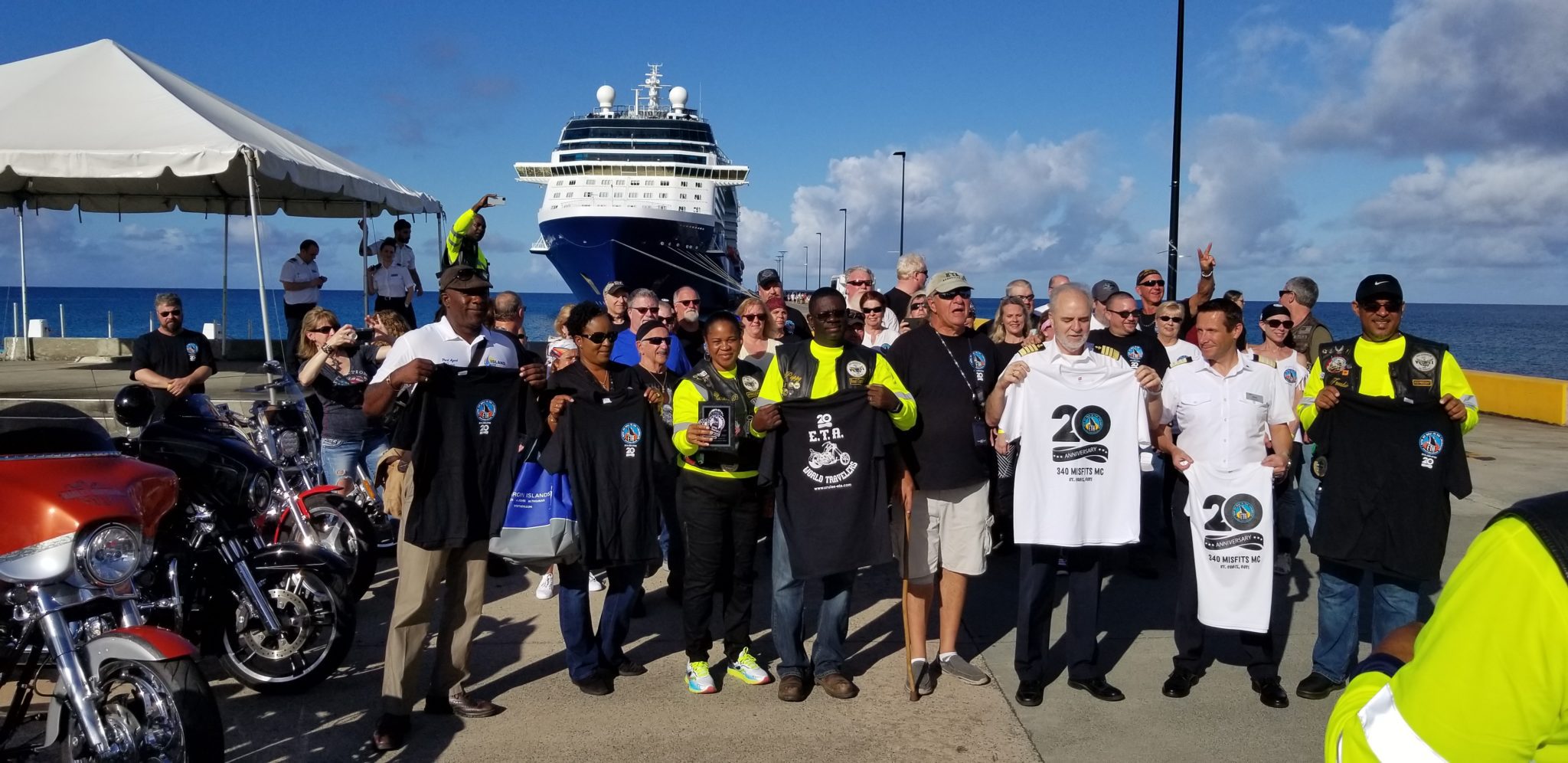 A posse of motorcyclists aboard the Celebrity Silhouette joined St. Croix motorcycle enthusiasts to tour the big island on Wednesday. The group of cruise passengers brought some 26 bikes of their own to ride along with local bikers at the Anne E. Abramson Pier in Frederiksted.
Visiting St. Croix for the first time, the ETA Motorcycles Cruises group met up with the 340 Misfits Motorcycle Club, along with riders from the Rain Riders, Bone Riders Motorcycle Clubs, Bryan Christiansen of Broken Toys, along with a few others, and headed out around 8 a.m. for a road trip to remember.
After a quick stop at Target Service Station and Mini Mart to fuel up, they made their way down Queen Mary Highway to Paradise Road, north through the greenery of Upper Love, passing the Carambola Golf Course, and down The Beast. After a stop at Cane Bay, they travelled east along the North Shore Road through Salt River, out to Northside Road, through La Grande Princess and Golden Rock.
"Honestly, for it being the first time this type of tour has ever been done on St. Croix, as well as the first time our group 340 Misfits has ever hosted an event like this, it was flawless," Mark Finch of the 340 Misfits said.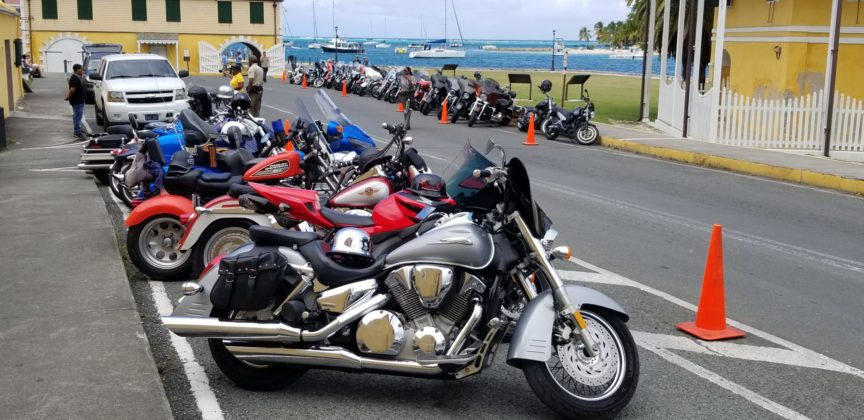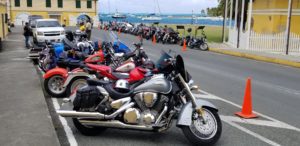 The caravan went up the Bypass behind Christiansted, stopping for photos, then travelled east through Eliza's Retreat, turning right at Tide Village, and across the island to the south shore. After a two-hour stop in Christiansted for some shopping and lunch, it was back west on the Melvin Evans Highway, and a stop at Leatherback Brewery.
"While it was cloudy and rained on several areas of the island during the day, it never rained on the riders wherever we were, and the roads were nice and dry. It started to lightly rain at the end when the entourage was heading back to the cruise ship after the last stop at Leatherback Brewing," Finch said.
Finch shared that police had provided great support as the riders explored the area, and he noted that more visits are scheduled for March 18 and May 6.