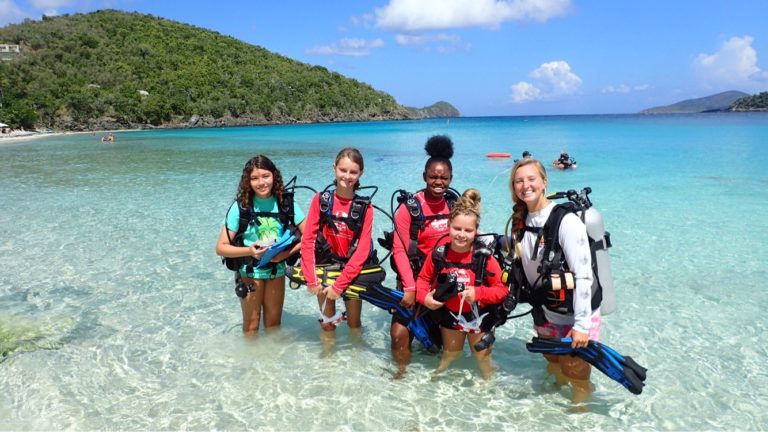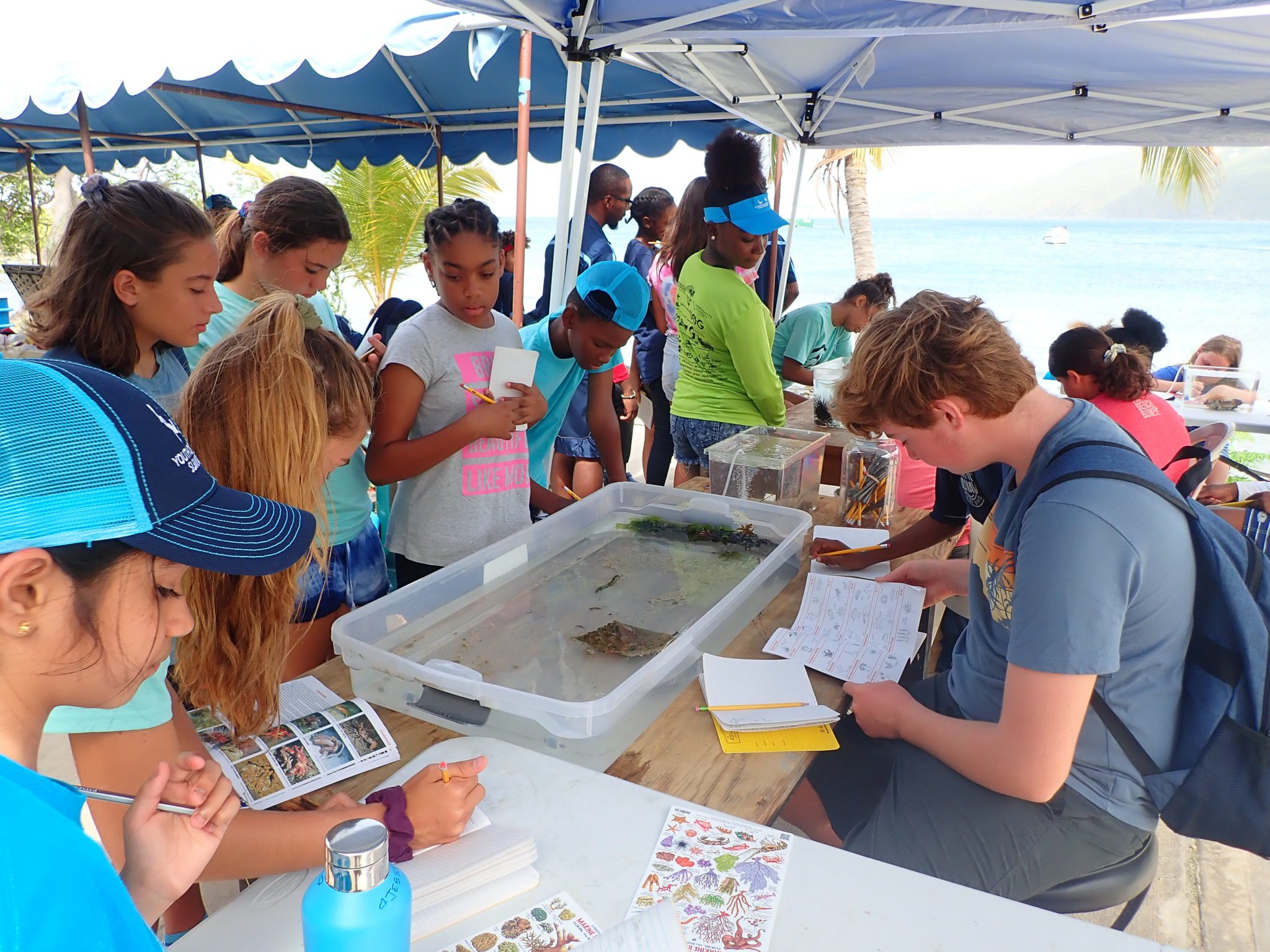 Registration has opened for a four-week marine science program, giving students ranging from seventh to 12th grade the opportunity for hands-on experience in coastal, marine and environmental science, natural resource management, and conservation. Now in its fifth year, the Youth Ocean Explorers Program has worked with more than 130 students in the territory and is designed to spike young students' interests in marine science while providing a career pathway in the field.
Howard Forbes Jr., who runs the program for the University of the Virgin Islands Marine Advisory Service, said the Explorers program uses the "ocean as a lens in which we teach students about STEM," an acronym for Science, Technology, Engineering and Mathematics education. By partnering with Supporting Emerging Aqua Scientists (SEAS), professional internships with local agencies like the Department of Planning and National Resources and the Natural Conservatory exist for career planning.
A mix of federal grants and local and private donations fund the program. Notably, the Community Foundation of the Virgin Islands helped expand the Youth Ocean Explorers Summer Program to St. Croix. And thanks to funding, student Maura Richardson received her scuba certification and the training to dive to a depth of 100 feet.
Richardson also had the opportunity to travel as an Explorers' partner, joining the Youths Diving with a Purpose where she dove archaeological sites and coral reefs in Fort Lauderdale. Forbes shared that the trip broadened her global awareness, specifically of what exists outside of the Virgin Islands, and it provided Richardson with the knowledge, training and experience to support UVI's research on coral restoration.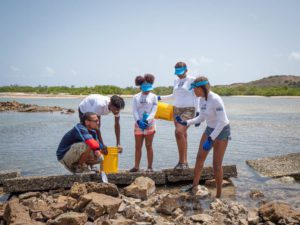 Mirelle Boumedine, who also became certified in open-water diving, presented her team's research during the summer program at an Association for the Sciences of Limnology and Oceanography science conference in Puerto Rico. Students who do well in the Youth Ocean Explorers program can return to mentor new students as the marine science program continues to pursue off-island opportunities for its mentors.
The Explorers program also has connections with doctorate programs in the states, where students can attend graduate classes during the summer at the University of Maryland and Penn State. Moreover, the program has partnered with Buck Island's sea turtle monitoring program, where students work with park staff to patrol the beach and provide a safe environment for sea turtles to lay eggs.
The deadline to apply is May 1, and more information about the application process can be found online. For additional information, please contact Howard Forbes Jr. at [email protected] or at 340-693-1672.
You can also donate or sponsor a student by visiting the Youth Ocean Explorers site.