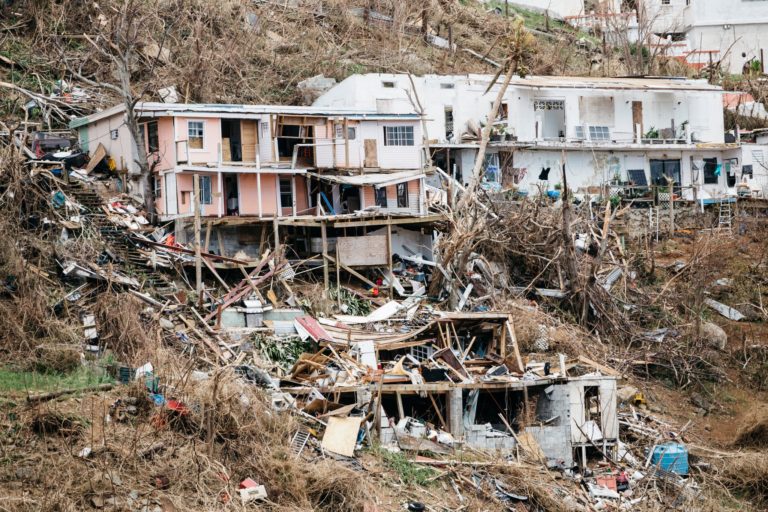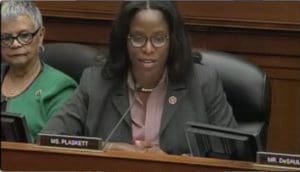 Delegate to Congress Stacey Plaskett expressed concern earlier this week about the Virgin Islands' readiness to beat a March 20 Federal Emergency Management Agency deadline, one that could cost millions of dollars in federal aid if the territory fails to act quickly.
"If this March 20 deadline is not met, the consequences could be significant," Plaskett stated in a March 10 letter obtained by The Source.
Addressed to Office of Disaster Recovery Director Adrienne Williams-Octalien and V.I. Housing Finance Authority Executive Director Daryl Griffith, Plaskett's letter inquired whether local agencies were on track with preparing fixed-cost estimates, which is a requirement for projects under FEMA's public assistance alternative funding program. The program allows the territory to take advantage of assistance from the Bipartisan Budget Act of 2018. When using the alternative procedures for funding, Congress authorized FEMA to approve projects that could fund restoration of disaster-damaged infrastructure, regardless of their pre-storm condition.
Gov. Albert Bryan and Senate President Novelle Francis (D-STX) also received copies of the letter.
The alternative funding program allows for additional disaster aid; projects funded through the standard public assistance program are not eligible. However, to receive funding upfront, local agencies must agree on a fixed-cost estimate with FEMA for the total cost of each public assistance grant.
With the FEMA deadline one week away, millions of dollars in aid are in peril. This includes $53.6 million in community development funding reserved for the territory under the Disaster Relief Act of 2019, which cannot be drawn down until the territory and FEMA reach a final agreement on fixed-cost estimates within the FEMA deadline.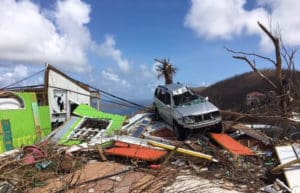 Among the information Plaskett requested were the number of projects with approved fixed-cost estimates so far, projects that would need fixed-cost estimates by March 20 and the number of projects that will likely miss the March 20 deadline without approved estimates. Plaskett also asked if the territory will be asking for an extension and for how long.
Plaskett said roughly 300 estimates for Virgin Islands projects have not been completed, but the local government is working on a request for an extension. According to FEMA Public Affairs Specialist Eric Adams, FEMA "continues to work closely with the Government of the Virgin Islands to secure proper documentation in order to process a potential time extension request for fixed cost estimates on recovery projects."
On Wednesday, Plaskett brought up the fixed-costs estimate deadline with FEMA Administrator Peter Thomas Gaynor. Gaynor was testifying on FEMA's 2020 priorities before the House Subcommittee on Economic Development, Public Buildings, and Emergency Management, which falls under the Transportation and Infrastructure Committee, and Plaskett shared her concern about whether such a request to extend the fixed-costs estimate deadline would be granted by FEMA.
"We believe that deadlines drive progress, so we try to keep to those deadlines as much as possible," Gaynor responded, adding that he will look into the delay in the territory's fixed-cost estimate process.
Plaskett also asked Gaynor about the lack of a FEMA federal coordinator for the Virgin Islands. Within FEMA, the territory falls under Alex Amparo, the federal disaster recovery coordinator for Puerto Rico who is "stretched a lot of different ways" after the unexpected earthquakes earlier in the year, according to Gaynor.
"[Puerto Rico is] a behemoth compared to us and can suck a lot of resources and attention that we would otherwise have gotten," Plaskett said.
Plaskett pressed Gaynor on the issue, asking why William Vogel, a FEMA coordinating officer for the Virgin Islands, does not report to the FEMA national administrator directly. Gaynor gave no clear answer, only stating that federal coordinators around the country typically report to the regional administrator.
Gaynor also said he spoke to Bryan and Octalien on the rate of disaster recovery in the Virgin Islands, and while he "wasn't satisfied that it was going fast enough," he explained that FEMA is working with its partners to spur recovery progress.
"This is a partnership between the federal government, the territory and other partners to make sure we move recovery as fast as possible," added Gaynor.