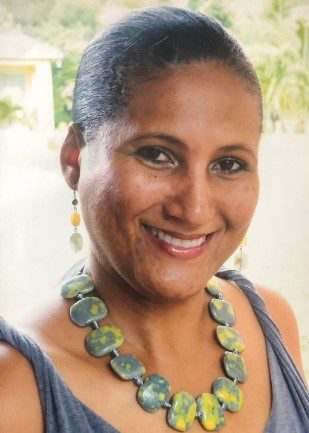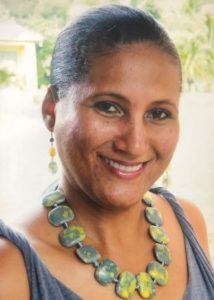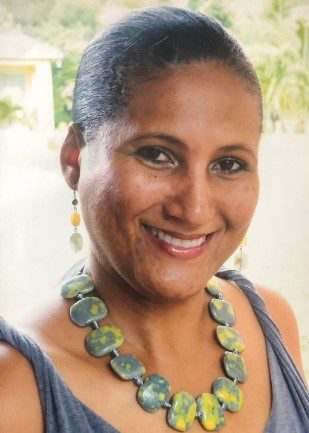 Blanche D. "Chiqui" Bough died on May 9.
She was preceded in death by her father, Samuel W. Bough Sr.; her mother, Nilsa P. Bough; and her brother, Samuel W. Bough Jr.
She is forever in the hearts of her loving family and friends: adopted parents: John and Doretha Traylor; sister, Nilsa I. Bough D.C.; brothers: Donald E. Bough Sr. and Jason Richards; sister-cousins/caregivers: Jennifer Finch Jenkins, Mayra Padilla Merle and Lisarose Bough; sister-friends: Charlita Schjang and Dr. Renee Georges; nieces: Lanese S. Bough, Nilmara and Roxana Rodriquez-Burgos, Tia Soldiew, McKenzie Jenkins and Nadea McClaughlin; nephews: Lamar R. Bough, Donald E. Bough Jr., Timothy King, Justin Saldaña, Maddox Sobaranis and Makeo Frederik; great nieces: Ricmayriz E. Maritis and Doraliz Falú; great nephews: George and Geordafhet Jimenez, Samuel Falú, Jeremiah  U. Disdier, Liam and Logan Bough, Donald E. Jordan Bough, Joshua, Justin and Jayden Richardson; aunts and uncles: Noemi Padilla Merle, Eric "Larry" Bough, Joycelyn B. and Luis Llanos Sr., Suzette Bough James, Lucy B. Bough, Linda P. Bough, Susan Bough Abiog and Antonio Abiog, Elaine Bough Reyes, Irvin and Lucy G.M. Bough and Patrocinio Bough; and cousins: Mayra Rodriquez Padilla and Edwin Rodriquez, Marisella Garcia Padilla and Amador Cortez, Yanick K. Viruet Garcia, Joshua I. and Maite Nieves Garcia, Eduardo and Emmanuel Rodriquez, Armando Muñoz Garcia, Jennifer and Ronald Jenkins, Mark Finch and Joyce Wakefield, F. Allison Finch and Brandon Biggs, Dr. Albert Sheen Jr. DBA ALM BGS, Nicole McCollum, Adrienne and Jared Finch-Sheen, Nataki Finch Richards, Chivonne, Colin and Chalma Moorhead, Kyra Armstrong Godbee Esq., Norman Armstrong Jr. Esq., Richelle Robinson, Jason Worrell, Corlise Bough Wright, Lisarose, Eric A. and Sonya, Rasheld, Lloyd Jr., Mark Sr. and Jason Bough, Wayne Bough and Bridget Roseborough, Elaine and Ernst Schuster, Luis Llanos Jr., Eric A.F. and Cherryl Llanos, Jeneé and Jenelle James, Dana and Daniel Rodriquez and Desni Simmolkjier.
Other survivors include godchildren: Shawna, Connor and Mitchell Jackson, Omar Baumann, Nichole Langley and McKenzie Jenkins; special friends: Regina Williams, Rosemond Creighton, Sharon Canton, Sandra Cannon, Sharon Mitchell Jackson, Charlotte Mitchell, Lorraine Cadet, Susan L. Smith, Dora Abreu, Sylvia Z.A. McGregor, Barbara Youngblood, Ingrid, Erica and Ilva Richardson, Patricia Browne, Alida Krind, Lucille Hobson, Chermaine Hobson, Julia Henriquez, Aziewe Callwood, Iman DeSouza, and Yusef Jaber and family; extended family: Anderson, Moorhead, Finch, Sheen, Armstrong, Carter, Elskoe, Simmonds, Petersen, Thurland, Muckle, Schuster, Schjang , Hewitt/ Jackson, Schulterbrandt, Abel, Bølling, Phaire, Traylor, Pamela Mitchell, Mabel Richardson, Gerard L.A. James II, John H. Woodson School, Juanita Gardine School, Central High School and Arthur Richards School families; as well as other relatives and friends too numerous to mention.
The funeral service will be held at 11 a.m., Wednesday, May 20, at Christiansted Cemetery. The family respectfully requests that attendees wear a face mask and adhere to the social distancing requirements. Attendees are also asked to wear festive colors.