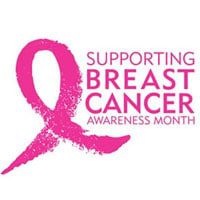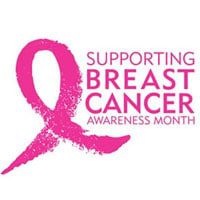 Alpha Kappa Alpha Sorority Inc.'s Mu Gamma Omega Chapter on St. Croix is actively encouraging women to get a mammogram in recognition of its Mammogram Awareness Day on Oct. 16.  Getting a mammogram every year is the best way to find breast cancer early.  But what does it mean if your mammogram says that you have dense breast tissue?
According to the American Cancer Society, "Women who have dense breast tissue have a higher risk of breast cancer compared to women with less dense breast tissue.  It's unclear at this time why dense breast tissue is linked to breast cancer risk.  We do know that dense breast tissue makes it harder for radiologists to see cancer.  On mammograms, dense breast tissue looks white. Breast masses or tumors also look white, so the dense tissue can hide tumors.
"But fatty tissue looks almost black. On a black background, it's easier to see a tumor that looks white.  Most breast cancers can be seen on a mammogram even in women who have dense breast tissue.  So, it's still important to get regular mammograms.  Mammograms can help save women's lives. Even if you have a normal mammogram report, you should know how your breasts normally look and feel.  Anytime there's a change, you should report it to a health care provider right away."
Mu Gamma Omega Chapter encourages women to get regular mammograms and to learn about breast density.  Do not allow the COVID-19 pandemic to delay your cancer screening.  Delaying cancer screenings such as mammograms, delays cancer detection.  Any woman who missed having a mammogram this year should not wait until next year for a screening. It's better to reschedule a mammogram a few weeks or months after missing it than to delay screening for another year. Stay safe and get a mammogram!