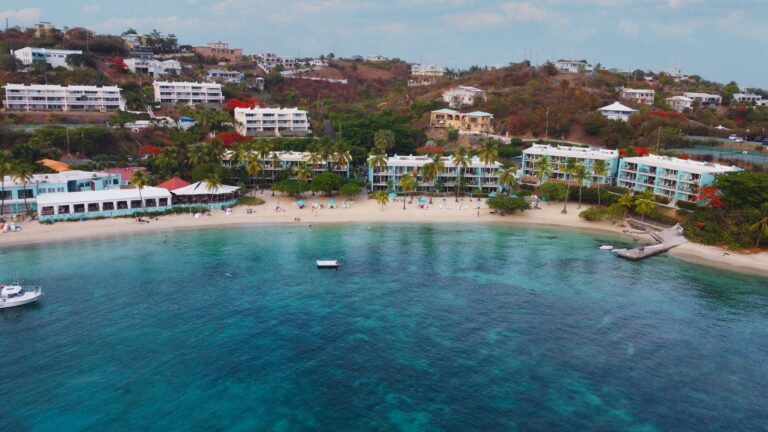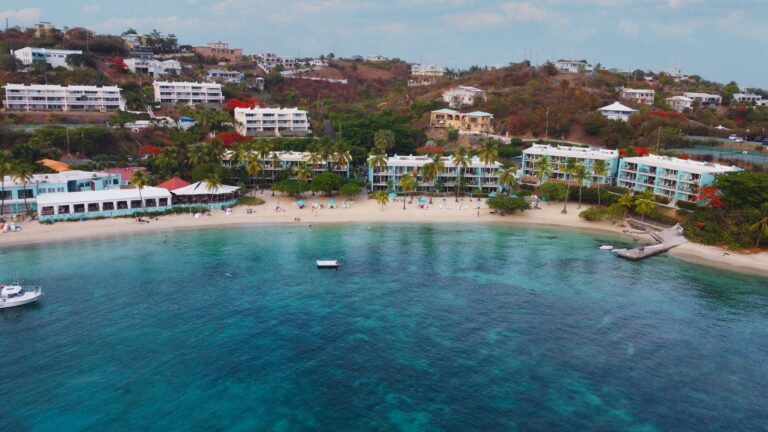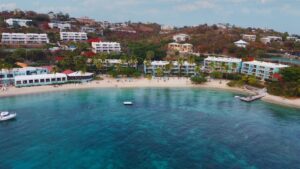 Secret Harbour Beach Resort has announced its most recent award of $20,000 to the Community Foundation of the Virgin Islands (CFVI).
"Secret Harbour is a shining example of a true partner when it comes to its leadership and commitment to serving our community," said CFVI President Dee Baecher-Brown. "We are incredibly grateful for their recent Champion level donation to our current Angels Giving Campaign, which raises funds to be used directly for the benefit of Virgin Island residents."
The CFVI Angels community, which includes all donors who contribute $500 or more annually, is the largest philanthropic network benefitting the territory. Secret Harbour has been an Angel contributor for many years, helping CFVI accumulate $7.5 million in unrestricted funding. This funding has enabled the foundation to make a staggering $55 million in grants throughout the territory since 1990.
To make an Angel donation visit http://cfvi.co/AngelDonation. Donations can also be made by check payable to "CFVI" with "Angels 2023" in the memo and mailed to P.O. Box 380, St. Thomas, VI 00804.
Sean Liphard, CFVI's communications manager, noted that in addition, in 2022 CFVI was recognized by the Library of Congress with an invitation to serve as the U.S. Virgin Island's Center for the Book, which includes representing the territory at the annual National Book Festival in Washington, D.C.
Cory Santana, Secret Harbour's general manager, said "We are honored to continue our support of CFVI and their many initiatives to help children, families and individuals in need throughout the territory." He added that "In taking care of each other we are able to give our best to our visitors and guests."
Baecher-Brown also recognized Secret Harbour's ongoing participation in CFVI's scholarship program, expressing gratitude for the scholarship funding provided by generous donors like Secret Harbour. Through the Secret Harbour Scholarship Fund, annual scholarships of $3,000 are awarded to deserving local high school graduates who are continuing their education by pursuing a degree in the hotel/hospitality industry. Applications for CFVI's 2023-2024 scholarship cycle will be available on March 1 at http://cfvi.co/ScholarshipPortal.
"Secret Harbour's commitment to giving back to the local community runs deep," said Santana, noting that in addition to CFVI, the beach resort makes annual contributions to a number of other deserving charitable organizations throughout the territory. The foundation maintains a directory of USVI community organizations that Liphard said can be downloaded at http://cfvi.net/local-nonprofitdirectory/.
Santana suggested that Secret Harbour looks forward to a bright future of continued partnership with CFVI.
Secret Harbour is a boutique St. Thomas Resort with spacious studio, 1-,2- and 3-bedroom condominiums on the beach and hillside surrounding Nazareth Bay. The resort features a tranquil swimming beach, freshwater pool, fitness center, tennis courts and gift shop. Also on the property are the popular Sunset Grille and The Patio restaurants as well as watersports, scuba diving and charter boat excursions offered by Aqua Action.