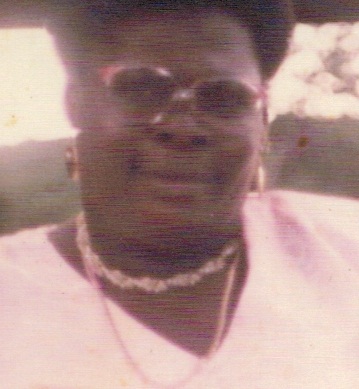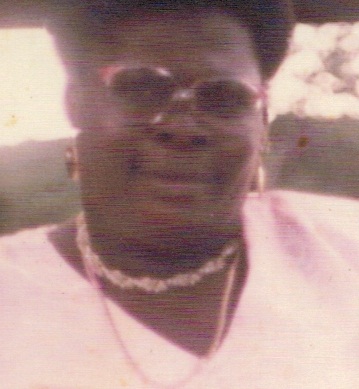 Geraldine S. Nicholas also known as "Gero," of Estate Mon Bijou died on Saturday, April 2. She was 66 years old.
She is survived by her son, Winston A. Graham; sisters: Sheila Nicholas, Louisa Williams Yvonne Jenkins, Eldica and Perdita; brothers: Charles Richards, Eric Rose and Oliver Nicholas; cousins: Diana Richards, Oswald Jackson, Agusta Huggins and Desmond Jackson; nieces: Joycelyn Nicholas, Faye Williams, Judith and Ivy Jenkins; Wendy Elvins, Jessica Pompei, Dornamay Graham, Roslyn Graham, Gertrude, Alicia, Tavia and Terrex Rose, Tiffany Onyekuru, Zeneth Pierre Anika and Nalda Nicholas; and nephews: Dave Nicholas, Gino and Enrico Williams, Oliver, Leon and Vincent Rose, Fitzroy Graham, Sylvester Richrds, Stanore and Treven Rose, Mitchell and Edwin Nicholas, Jermaine Williams, Tommy, and Sylvester and Alphonso Rose.
She is also survived by great nieces: Shanice Nicholas, Samantha Bennett, Tamia Williams, Jahzara Jenkins, Kendra, Kayja and Aja Rose, Denisha Pierre, Kiara and Nayah Williams, Chidera Onyekuru, Kennedy Rose and Saykara Nicholas; and great nephews: Nathaniel Williams, Jamal Shipley, Drew Sanders, Jameer Hartley, Talib Pierre, Tyrek Williams, Joseph and Elijah Rose, Chiwueze, Chinedu and Chijioke Onyekuru, Idris Williams, Rudolph Williams, Malique, Shabazz and Shaquan Rose.
Other survivors include special friends: Eileen Ambrista and family, Rupert Frederick and family, Emanuel Sweeney and family, Edwin Joseph and family, Jenny Concepcion and family, Velda Massiah and family, Sylvia Prime and family, Mildred James and family, Earthla Augustin, Patricia Boatswain and family, Marie Simeina and family, Janet Bernard and family, and Douglas Capdeville and family; as well as other relatives and friends too numerous to mention.
There will be a viewing at 9:30 a.m. and a funeral service at 10:30 a.m. on Friday, April 15, at St. Ann's Catholic Church. Interment will follow at Kingshill Cemetery.
All arrangements are by James Memorial Funeral Home Inc.