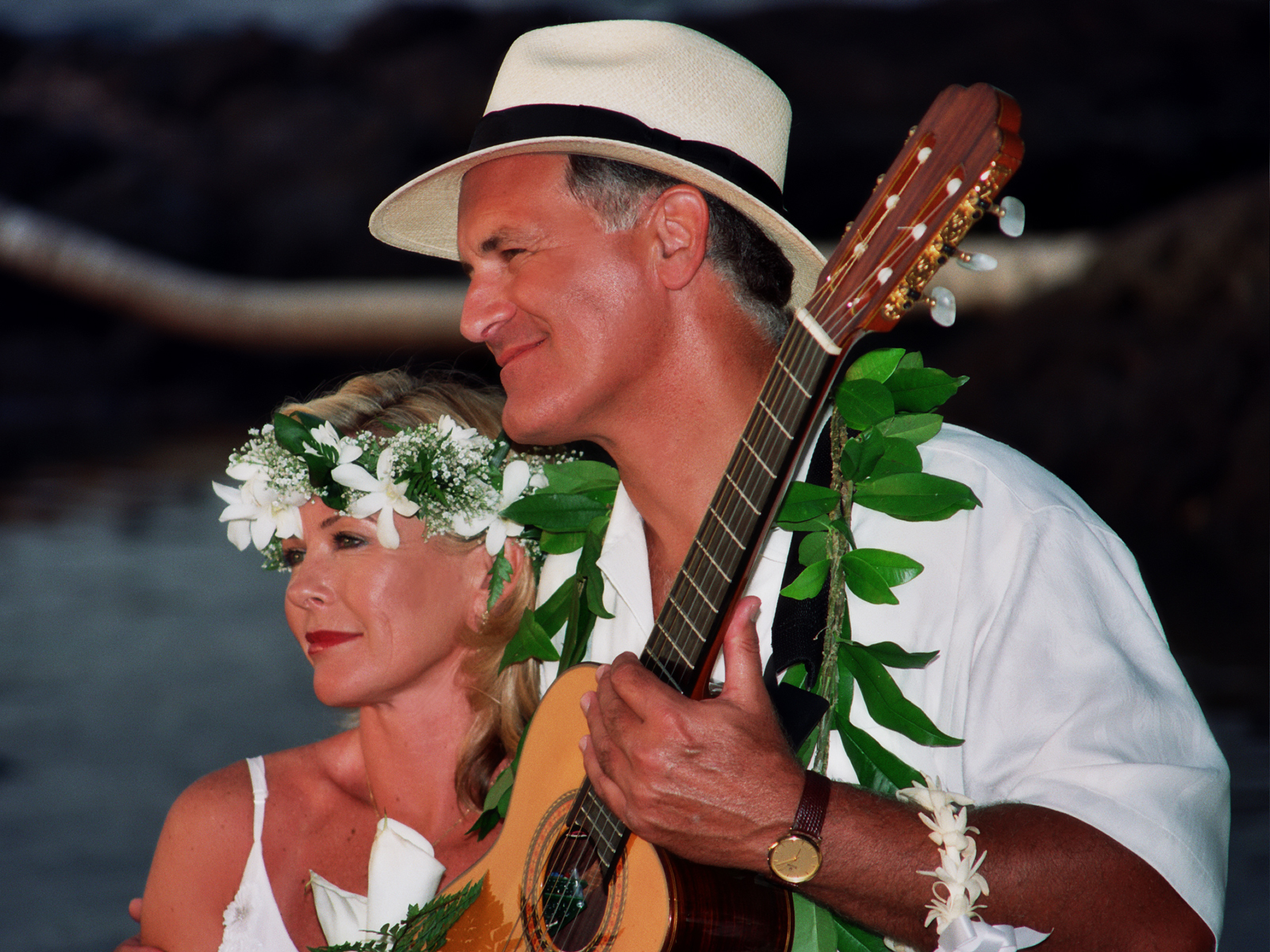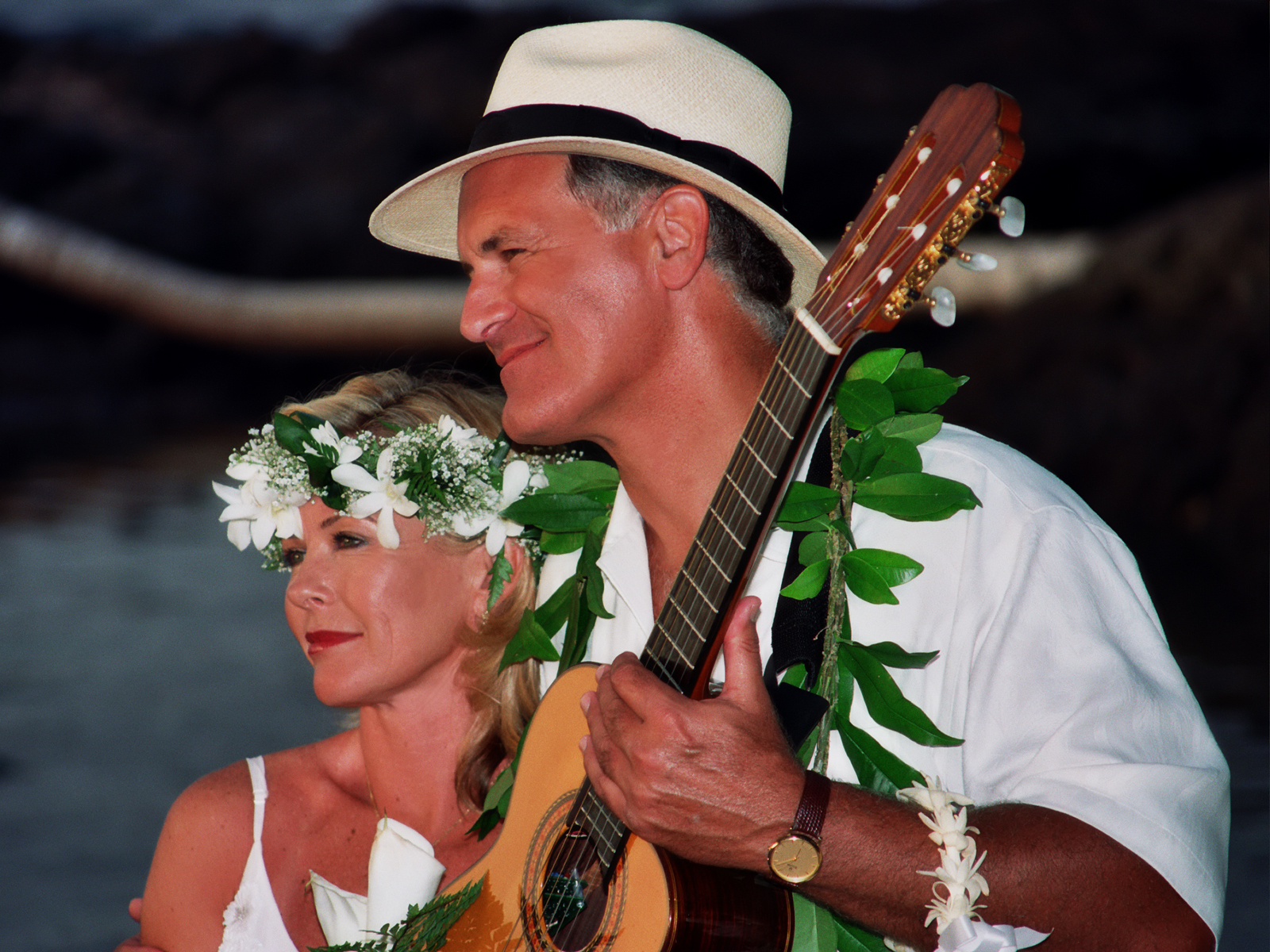 Water Island Music Festival will present a surprise special concert with Jeff and Lisa Linsky at 7 p.m. on Saturday, April 23, at Providence Point. The Linskys will present show tunes, pop music and hit songs. There is a ferry from Crown Bay Marina to Water Island at 6 p.m. and will continue until everyone gets to Water Island. The ferry will return from Water Island after the show. As with all Water Island Music Festival events, the show is free. Bring a donation commensurate with the world class talent at this program.
Award-winning guitarist and composer Jeff Linsky has been sharing his beautiful music with audiences around the world for over three decades. Known for his highly improvisational, "pianistic" approach to the guitar, along with an unending repertoire that includes many styles of music, Guitar Player Magazine writes: "Linsky's talent is the stuff guitarists' dreams are made of."
Jeff Linsky has performed in many of the world's finest concert halls and played privately for presidents and royalty. He has presented Solo guitar arranging and improvisation workshops at music schools and conservatories throughout Europe, Asia, and North and South America. In Brazil, Tribuna do Imprensa raved: "Jeff Linsky stands out as an artist with an extremely personal approach, revealing an attractive intimacy with Brazilian music. Jeff fuses his astonishing improvisational fluency with captivating, rhythmic propulsion. Simply superb!"
He began his career at the age of 10, and his natural abilities, along with his dedication and willingness to work hard, brought him into the inner circle of the great studio musicians, such as Johnny deRose, Ron Anthony and Jimmy Stewart. He was also able to study privately with both Spanish guitar virtuoso Vicent Gomez and jazz great Joe Pass. At 17, Linsky shared the stage with pop groups like the

Grass Roots

and the

Standells

, but by 19, he was determined to find his own way.
Lisa Linsky comes from a musical family; both her grandmother and great grandmother were concert pianists. Lisa discovered the piano at the age of four and immediately felt a passionate connection with the instrument. The piano gave voice to the creative energy within her, and she was composing music from the very beginning. Legendary writer and director Billy Wilder described Lisa as "a combination of Marilyn Monroe and Carol Burnett, with musical talent, as well."
The music that comes from Lisa Linsky's heart sounds much different to her than it does to everyone else. She suffers from otosclerosis — the condition that is believed to have caused Beethoven to lose his hearing. Through surgical implants in her ears, she has been able to postpone deafness. Regardless of her hearing challenges, like Beethoven, the music within continues to flow.
As a composer, Jeff has written for film and television, as well as his own CDs, DVDs and books. Jeff's original composition "Monterey" served for years as the broadcast theme of the Monterey Jazz Festival, while London's BBC featured his "Up Late" as the theme for their jazz programming. For his popular Latin jazz compositions, Latin Beat Magazine named Jeff Linsky an "Honorary Hispanic." In reviewing the Mel Bay book and DVD "Jeff Linsky – Fingerstyle Jazz Guitar Solos," Just Jazz Guitar Magazine writes: "Jeff's ability to create memorable melodies and dazzling improvisation is a joy to experience!"