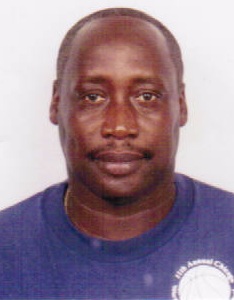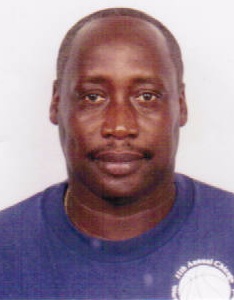 Alvan Jarvis of Estate Strawberry died on April 13 in Orlando, Florida. He was 55 years old.
He is survived by his companion, Melba Edney; daughters: Allison and Courtney Forman, Coleen Edney-Morton and Mercedes Edney; sons; Maurice, Brandon and Jeron Jarvis and Victor Edney III; grandchildren: De-Vaughn and De-Andrae Taylor, and Macario Morton; in-laws: Wilfred and Ada Williams; daughter-in-law, Darlene Richardson-Edney; son-in-law, Gary Morton; sisters: Danna Jarvis and Shareon Jarvis-Francois; sisters-in-law: Elma and Vanessa Jarvis; brothers: Norbet, Skeet and Andy Jarvis; and brothers-in-law: Wilfred Williams Jr. and Augustin Francois.
He is also survived by nieces: Nayamka, Sherece, Kimora, Salonica, Reina and R'Moni Jarvis, September and Deja Jenkins; nephews: Anthony Chandler, Niam, Kasib, Marquis and Makai Jarvis. aunts-in-law: Clytie Jarvis and Thriwlar Walker; uncles-in-law: Gershon Brown and Lesroy Carter; aunts: Rita Browne, Yvonne Auguste, Iotie Russell, Phyllis Reynolds, Enid Jarvis and Edwina Jarvis Carter; great aunt, Madge Leader; and uncles: McArthur "Tyson" Jarvis, Joseph "Pechie" Walker and Douglas Forde.
Other survivors include special friends: Raymond Lockhart, Raymond Milligan, Craig "Shakey" Williams, Bernard Philpot and Danny Cornelius; cousins and other relatives: Stella Jarvis, LaVelle Proctor and family, Ruthlyn Hansen and family, Norma Edwards and family, Joycelin Samuel-Christian, Zeta Phi Beta Fraternity and the CHS family; as well as other relatives and friends too numerous to mention.
There will be a viewing held at 9 a.m. and a funeral service at 10 a.m. on Saturday, April 30, at St. Paul's Episcopal Church. Interment will follow at Frederiksted Cemetery.
All arrangements are by James Memorial Funeral Home Inc.