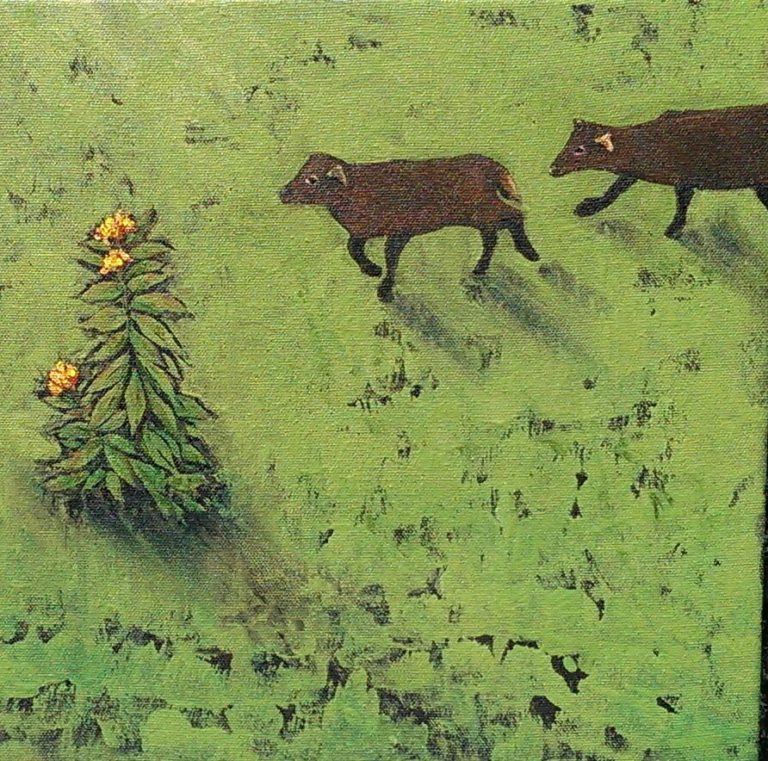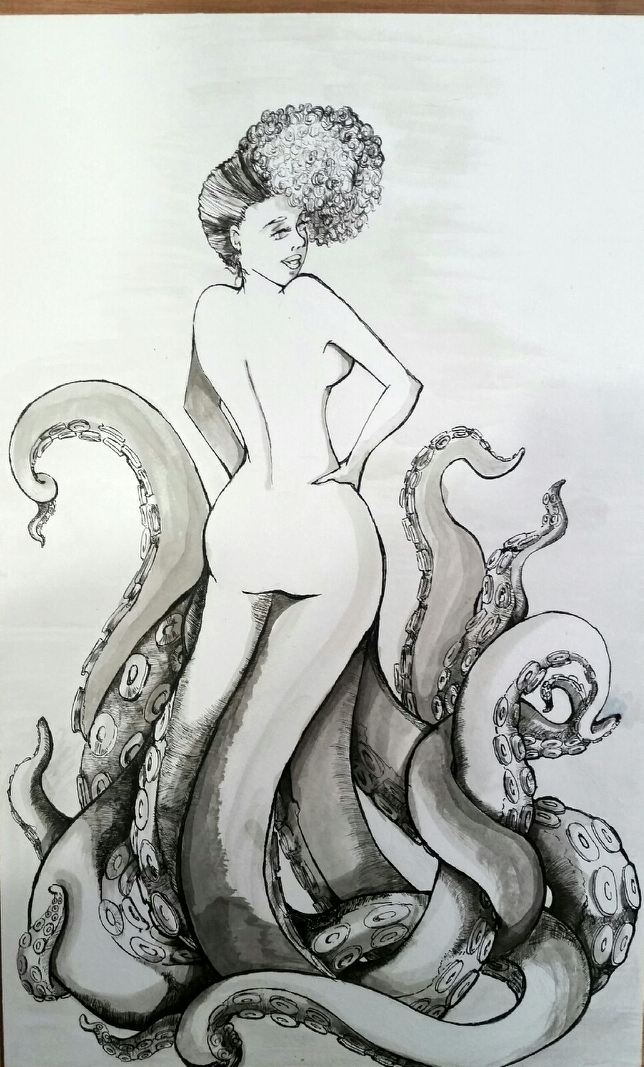 Mango Tango Art Gallery will unveil the V.I. Art Diva Exhibition, from 5:30-8:30 p.m. on Friday, Jan. 30. The show will feature drawings by Adrienne Miller and paintings by Kat Stevens and Brenda Sylvia.
Guitar virtuoso James Anderson will play during the rum punch reception, and visitors will be able to meet all three artists.
Adrienne Miller has previously focused on mermaids of myth and mocko jumbies of Carnival. Now she creates her own school of feminine mythology. Looking to both the mysteries of the sea and the allure of the sirens of pin-up art to inform her goddess creations, she fixates on beauty. As a gifted draftsman, Miller's greatest strength is her sense of line. She works in pen and ink, and pastel on paper.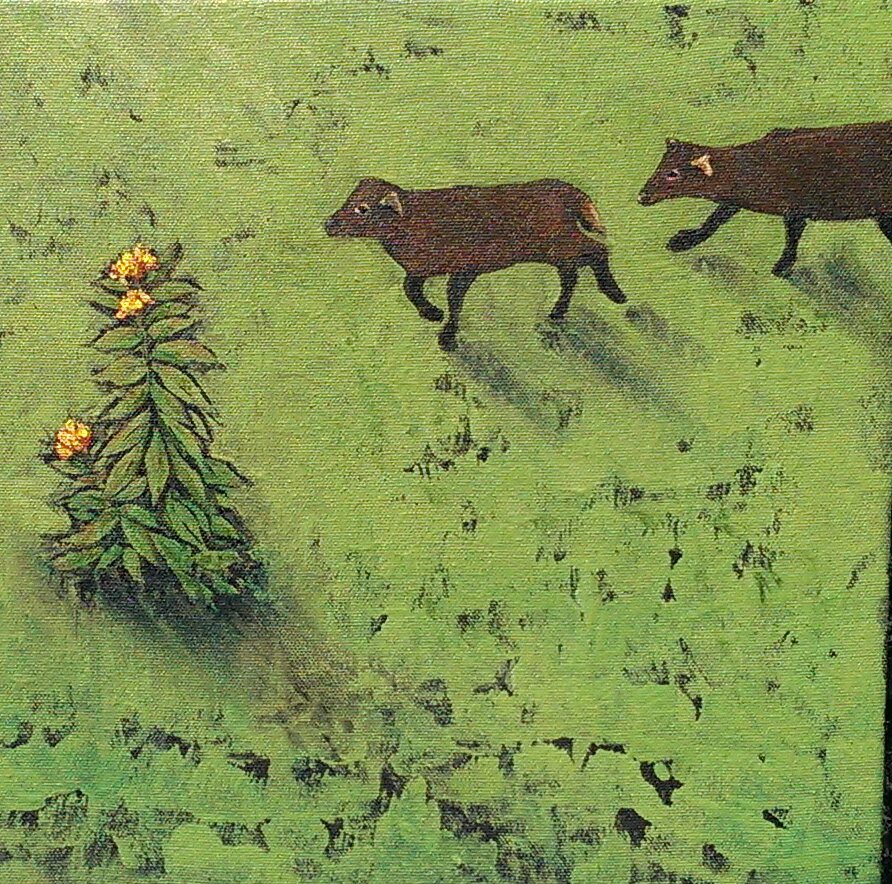 Kat Stevens has resided on the northside of the island, living among the French population since she moved to St. Thomas over 15 years ago. Her focus for the paintings for this show comes from looking into the faces of the people, into their yards, into their fishing world and into her imagination. The lush vegetation of Hull Bay has inspired Stevens to capture it in still lifes and personify it in others. While she infuses some works with humor, she paints portraits with honesty. She excels in oil on canvas.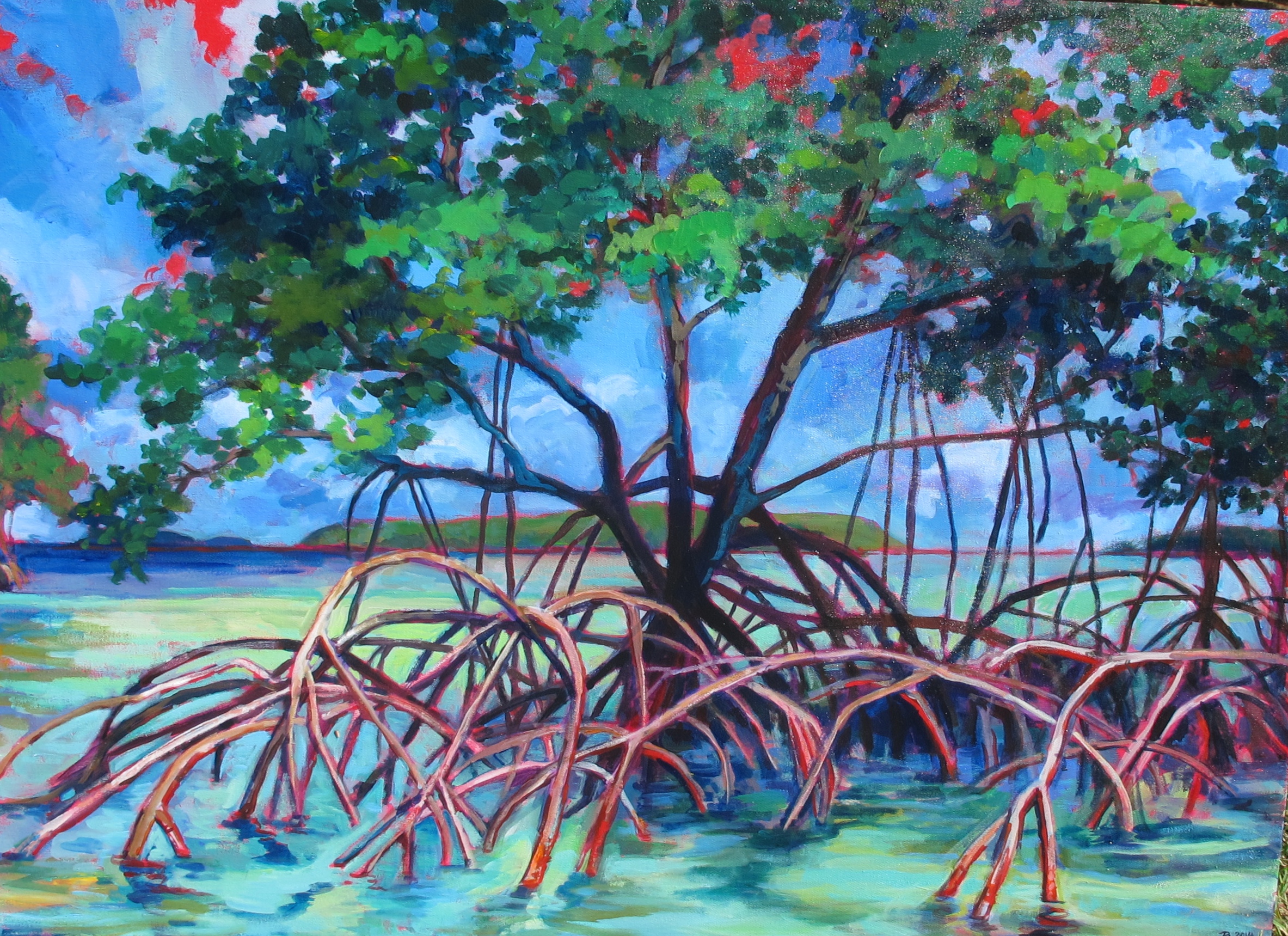 Brenda Sylvia mastered painting on location many years ago when she earned her Masters of Fine Art from George Washington University. Working in both oil on canvas and acylic on canvas, Sylvia often can be found at Lindqvist, Sapphire or Vessup — not shooting photographs of the beaches to paint later, but actually painting on the beach. Her work for this show is called "Beautiful on the Edges—Scenes from the St. Thomas Coastline."
To add to the evening's festivities, three no-purchase-necessary raffle prizes will be awarded and nearby Italian restaurant Bollicine will offer a savory three-course meal for $35.
The show continues for one month. For more information, call 777-3060.