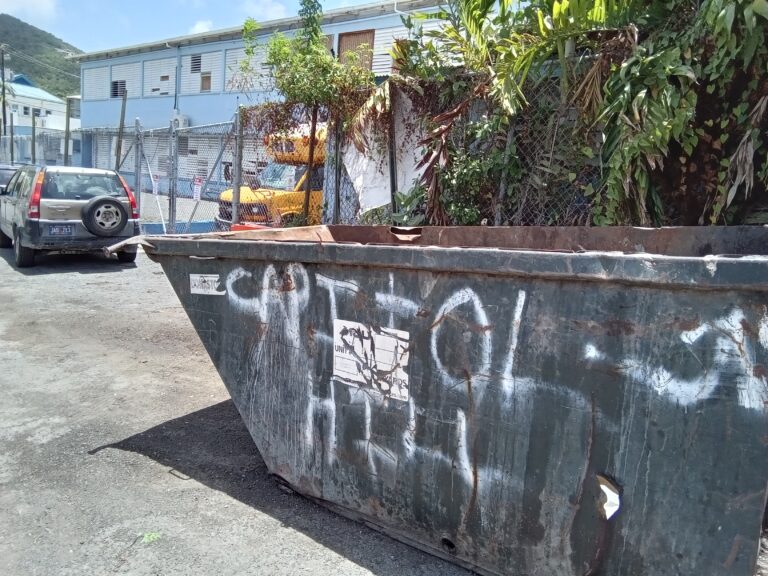 Several weeks after a dubious landmark vanished in Cruz Bay, there were signs that some in Cruz Bay missed the notice from the Waste Management Authority. Officials from the authority announced in late July that the bin site near the Julius E. Sprauve School would be removed.
Waste managers cited a couple of reasons why the frequently-used town dumpster had to go: an overflow of trash onto the roadway, migrating vermin onto the school grounds, and abuse of the bin site by nearby businesses.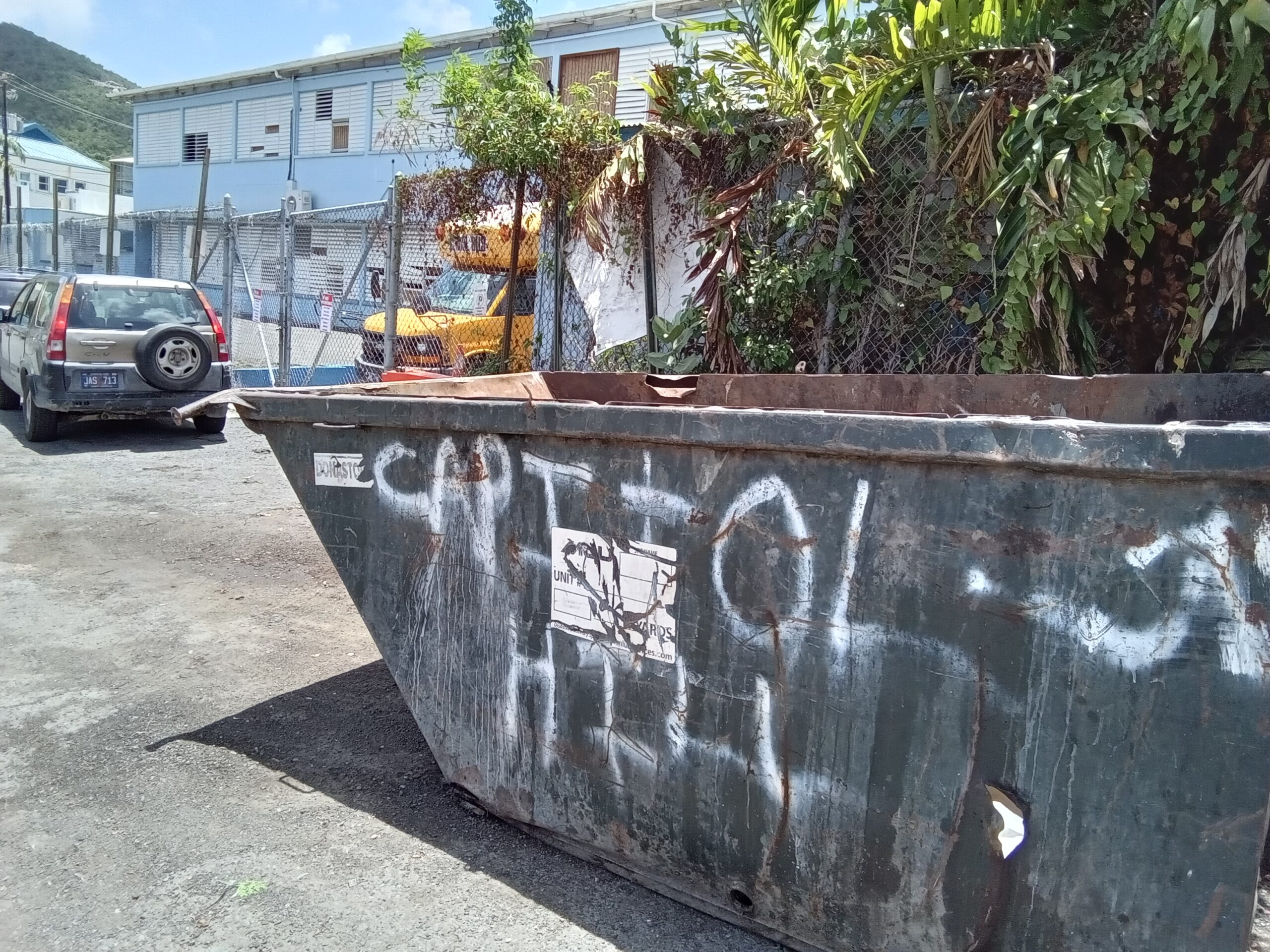 By the time classes began in August, the bin was gone, replaced by signs that say "No Dumping." It was the second time in the past few years that bin sites in and around Cruz Bay were taken away.
Residents hauling household trash were then directed to the local convenience center, a quarter mile away near the Orville Brown Basketball Court. Compliance with the new rule appeared to have transitioned nicely.
Until late August.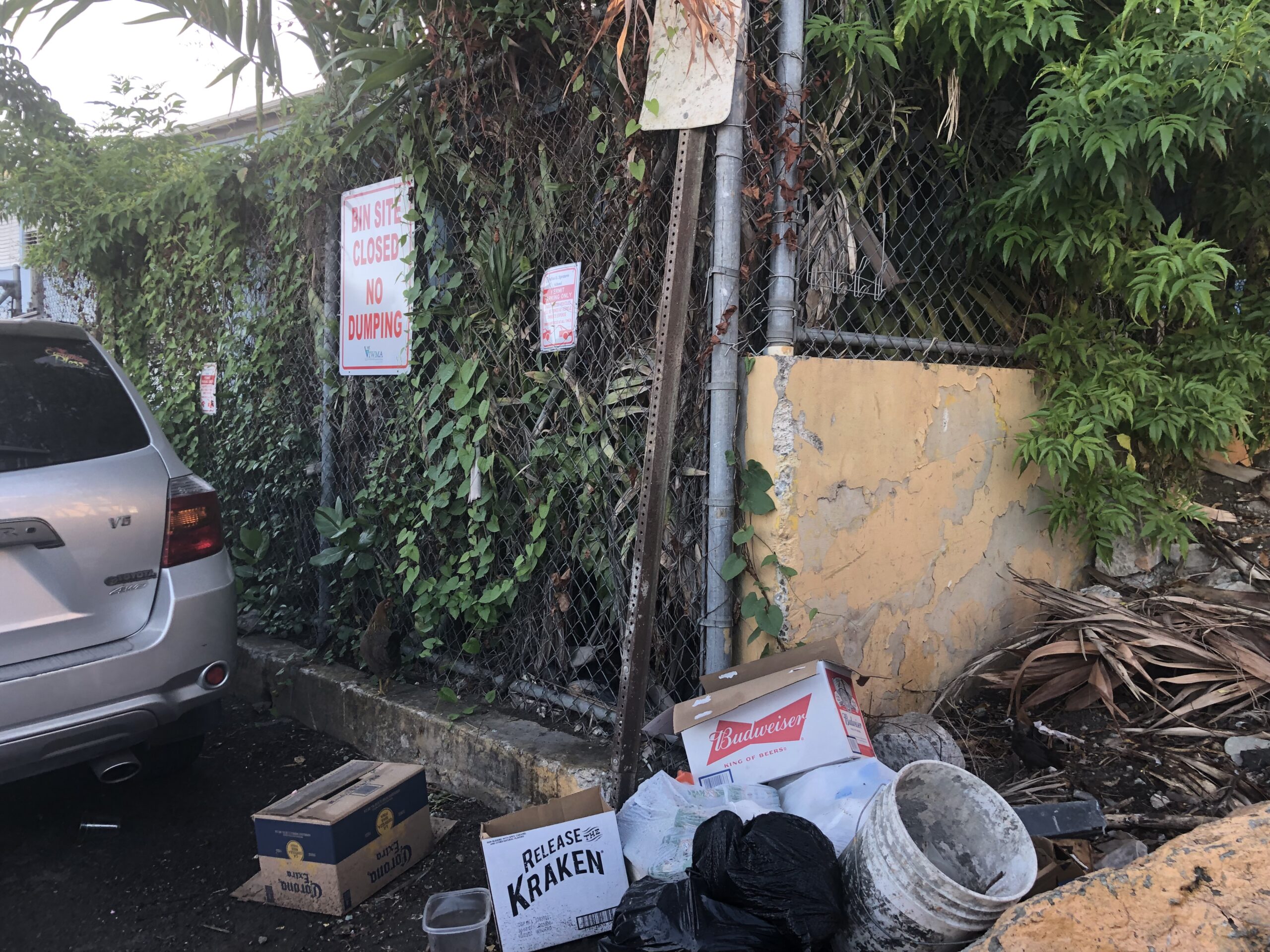 Waste Management spokeswoman Lorna Minkoff suggested the elimination of individual bin sites is part of the agency's strategy.
"We are in the process of slowly clearing bins in favor of convenience centers – there are plans in the works to build more convenience centers on all islands," Minkoff said.
Agency officials say they recognize that residents — used to visiting their neighborhood bin site — will not always comply right away. But the spokeswoman issued a warning for those who dump trash in places where bins have been removed.
"Any individuals dumping in front of signs that say 'bin site closed' are violating the law and will be fined," Minkoff said.
She added that a round of town hall meetings is planned within the next few months to inform the public about illegal dumping and the proper disposal of fats, oils, and grease — known by the acronym FOGS.